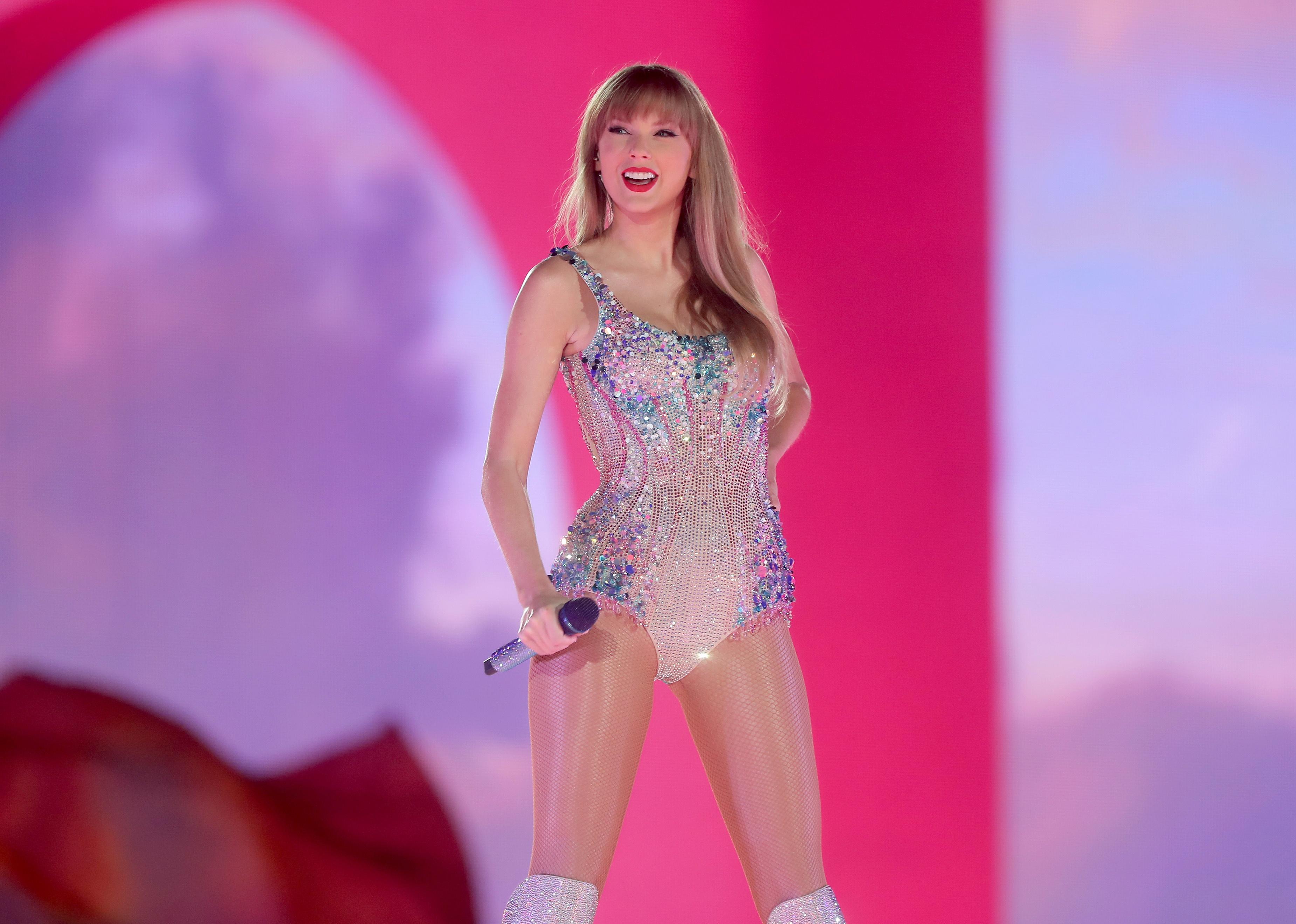 John Medina // Getty Images
Summer is the unofficial concert season, when major artists hit the road, taking advantage of the good weather, long daylight hours, and breaks from school. Post-COVID-19 pandemic, music fans seem more eager than ever to stand next to thousands of strangers and scream their favorite songs in front of the artist who wrote them.
Summer 2023 is set to be one of the biggest for concerts yet, with demand causing Ticketmaster shutdowns and the emergence of premium seating leading to soaring ticket prices. Live Nation reported a 73% increase in ticket revenue in the first quarter of 2023 compared to the previous year, and The Wall Street Journal dubbed 2023 "the year of the $1,000 concert ticket."
Though many artists are performing this summer, a select few drive the lion's share of ticket sales. Of course, many have read about the unprecedented demand to see Taylor Swift and Beyoncé, but they're not the only ones fans are clamoring to see this summer. To identify the most in-demand artists of summer 2023, Giggster looked at data from StubHub, based on global ticket sales, and dug further into news reports on the numbers behind the most sought-after shows.
Read on to see who else is bringing in the big bucks at arenas and concert halls this summer and how ticket prices and revenue compare.
#10. The Weeknd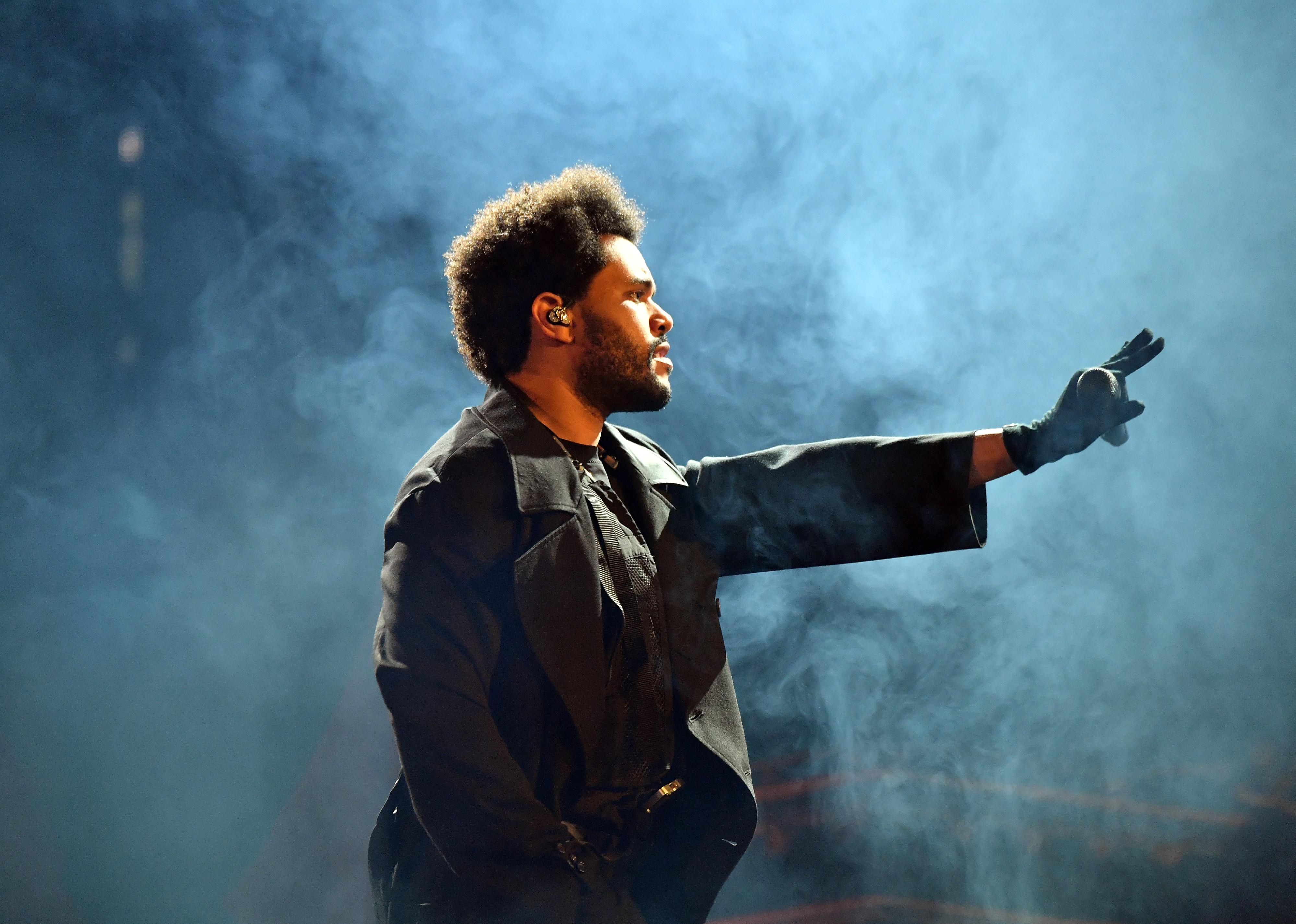 Paras Griffin // Getty Images
After three postponements due to the pandemic, the Weeknd began his "After Hours til Dawn" tour in July 2022. He renamed the tour to promote 2020's "After Hours" and 2022's "Dawn FM." The meshing of the artist's fourth and fifth albums proved a success: The first four shows alone grossed more than $30 million in revenue, with tickets costing $155 on average, according to Touring Data. This triumph pushed the tour into 2023 with a European and Latin American leg, totaling 64 shows.
#9. Ed Sheeran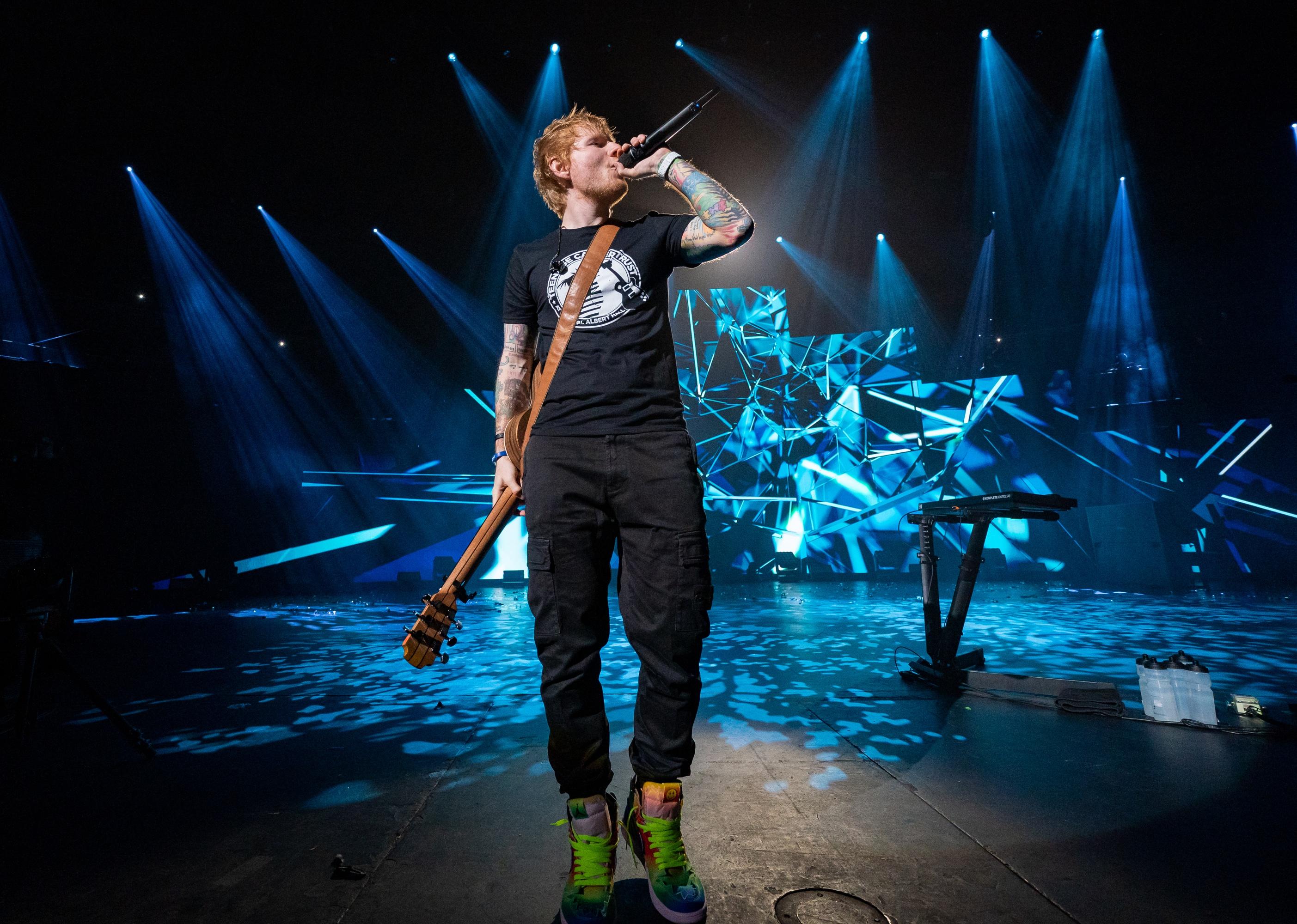 Aaron Chown // Getty Images
Ed Sheeran is busy this summer with his "Mathematics" and "Subtract" tours. The former will hit stadiums globally; the latter will be a more intimate experience for smaller venues.
The English pop star announced the "Mathematics" tour toward the end of 2022. After five years, he'll return to the U.S. and Canada to promote the 2021 album "=" and 2023's "-" with 35 shows. As of June 21, the tour has grossed more than $392 million, even with 15 more shows to go, according to Touring Data.
In April, Sheeran announced a set of small theater performances for his "Subtract" tour. The tour's North American leg kicked off in May and ends in September, along with his "Mathematics" jaunt. The first six shows alone grossed $8.5 million, as reported by Touring Data. Tickets for the more intimate tour have also been more expensive, with "Mathematics" costing fans $88 on average versus the "Subtract" tour's $107 average price.
#8. Metallica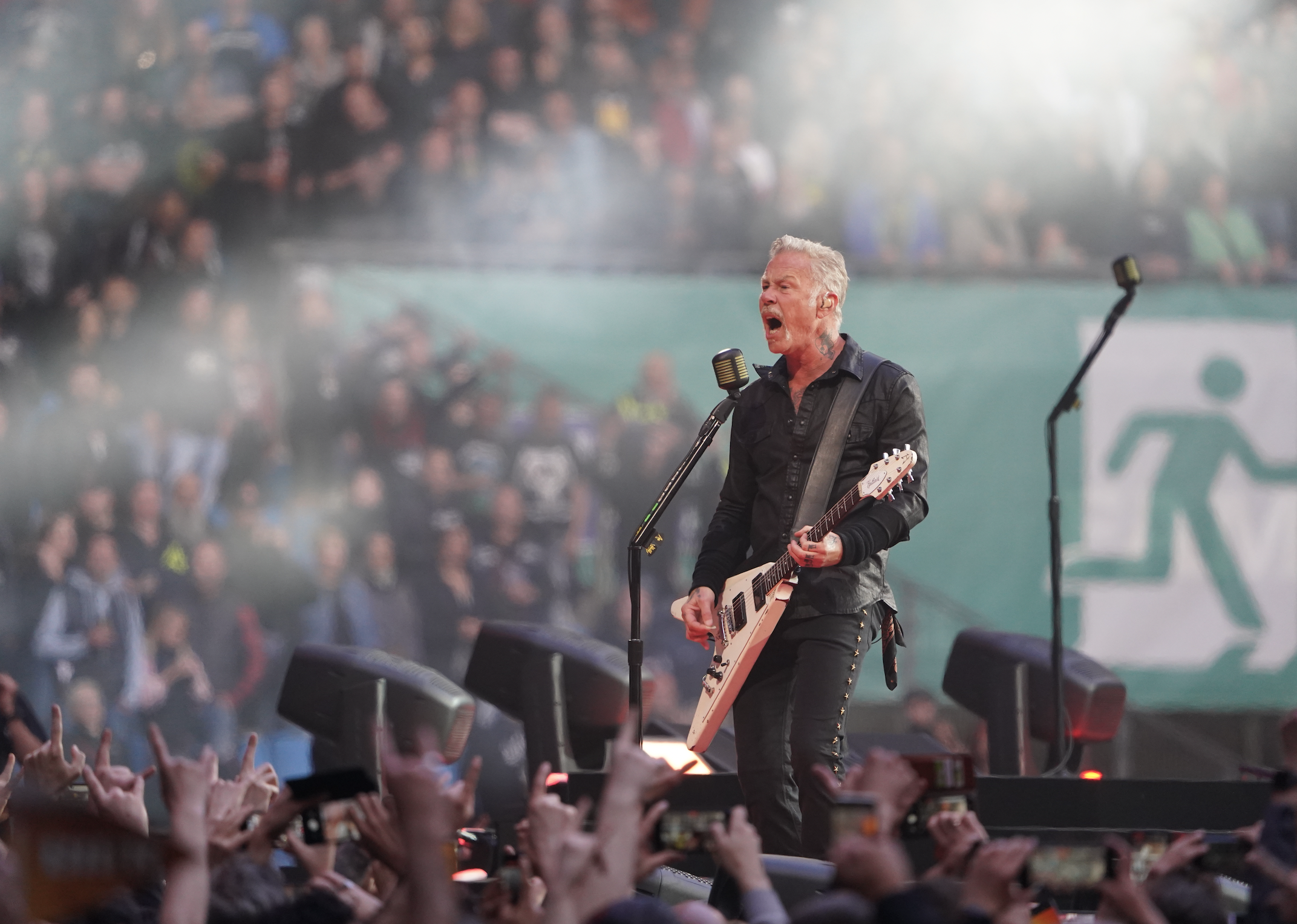 Marcus Brandt/picture alliance // Getty Images
Metallica's been touring for 40 years since releasing "Kill 'Em All" in 1983, but fans are still coming out in droves. The "M72 World Tour"—named after the band's most recent album, "72 Seasons"—stops at 22 cities worldwide, with dates from April 2023 through September 2024.
Each city has two shows featuring different set lists that dive deep into the metal band's catalog. The set design is also unique, featuring a donut-shaped stage and a mosh pit (dubbed the "Snake Pit") at its center. Playing two nights at some of the biggest stadiums in the world means lots of seats to fill—and, according to Touring Data, as of June 25, they're about 85% sold out.
#7. Pink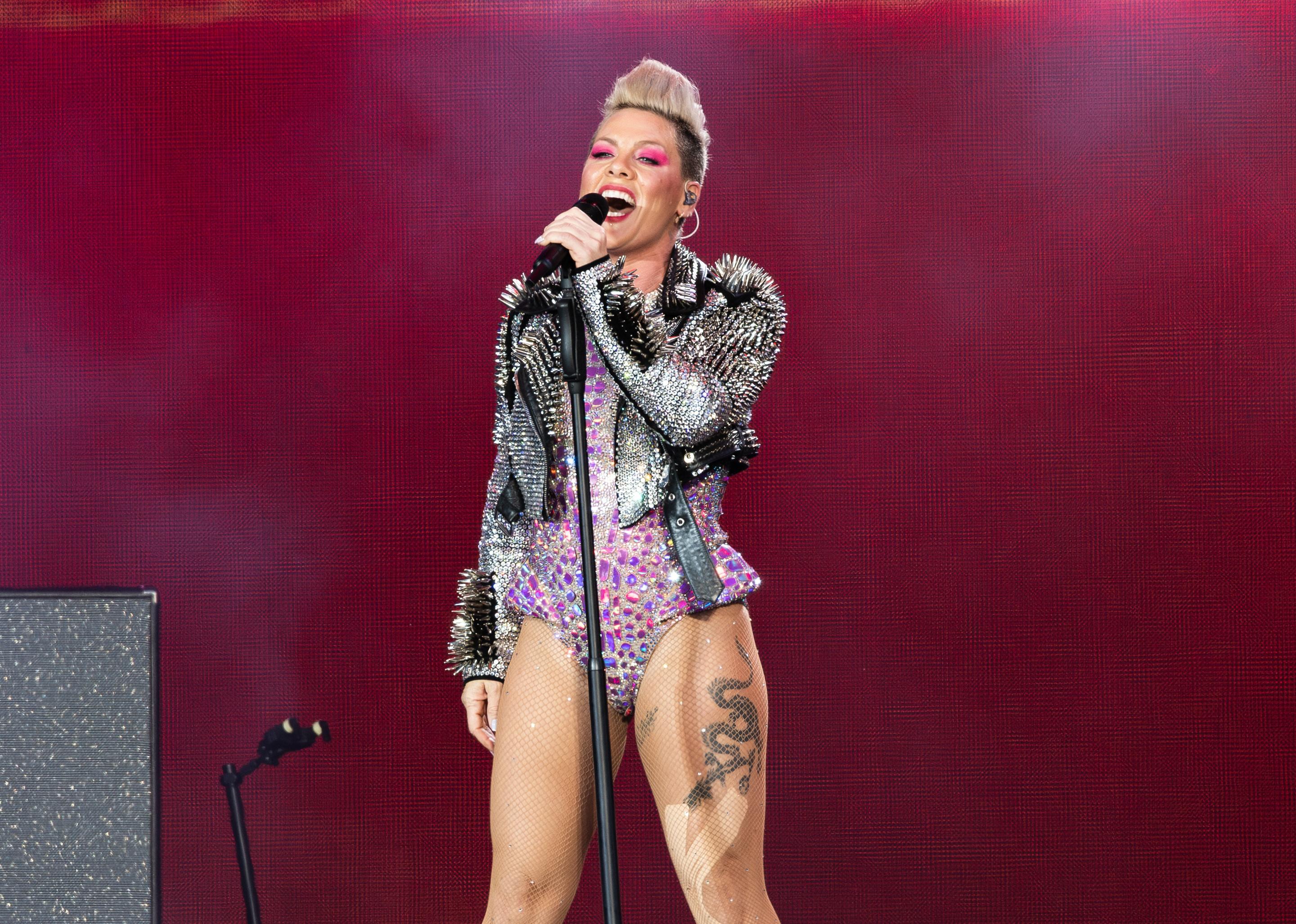 Burak Cingi // Getty Images
Pink is known for putting on a show. Her unique pop and punk rock sound, incredible acrobatics, and gymnastics numbers have been universally lauded.
Her two tours this summer—the "Summer Carnival" stadium tour and the North American "Trustfall" tour—are among the most popular, according to StubHub data. As of June 25, the former is 96% sold out, and it just kicked off in early June, according to Touring Data. It's set to run for 70 shows around the globe until March 2024. Meanwhile, tickets for "Trustfall"—her 14-city North American arena tour running in October and November—were already 88% sold out in April.
With this growth, Pink is on the path to breaking her previous record: In 2019, her "Beautiful Trauma World Tour" became the #10 highest-grossing tour in Billboard Boxscore's history and the second biggest ever for a woman.
#6. George Strait
John Shearer // Getty Images
With less than a dozen shows announced in 2023, some might be surprised to see George Strait on this list—but no one performs like the King of Country Music. In 2014, Strait planned to retire from touring after performing at AT&T Stadium in Arlington, Texas. According to Billboard's Boxscore, it was the largest single-show attendance ever at a U.S. stadium, with nearly 105,000 people crowding in to see him live one more time.
But it turns out Strait isn't done yet. He occasionally does shows in Las Vegas, and in October 2022, he announced a handful of stadium shows with fellow country singer Chris Stapleton, kicking off in 2023. His first show in May grossed $16 million, according to Touring Data. As of June 21—and just three of 10 shows in—Strait's tour has raked in $43 million, with tickets costing fans $264 on average.
#5. Coldplay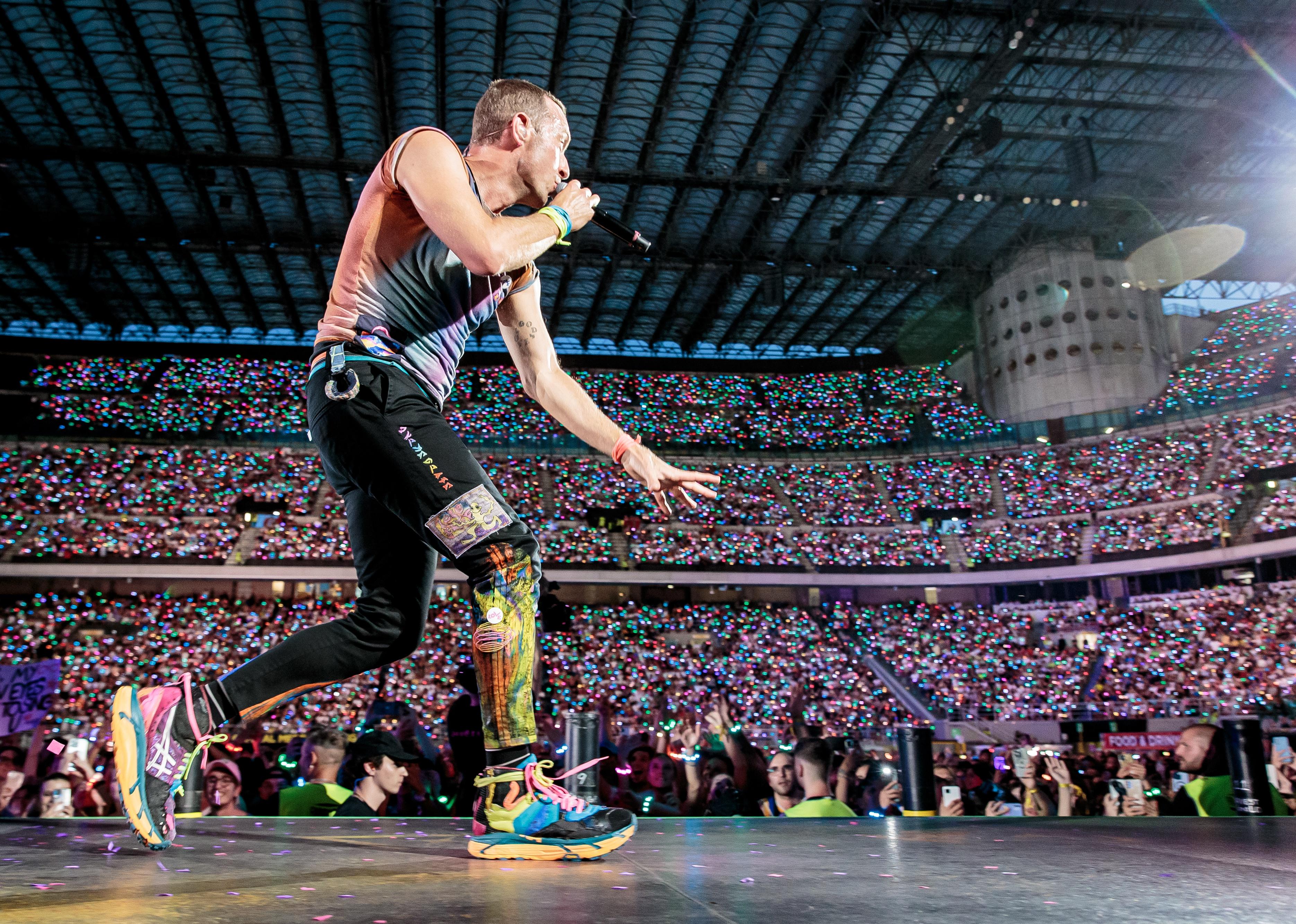 Sergione Infuso/Corbis // Getty Images
When Coldplay announced their "Music of the Spheres" world tour, with just six dates in Europe in late 2021, the band sold more than a million tickets in 24 hours, prompting an expansion that has them still on tour nearly two years later. After a couple of delays and cancellations in the western part of the U.S., Coldplay began its U.S. leg on May 6 at Dallas' Cotton Bowl Stadium.
The tour has received praise for its eco-consciousness and innovation, including a live hologram of BTS co-performing "My Universe" with the band. Coldplay ended 2022 as the fifth highest-grossing act in the world, according to Billboard, and they're going strong in 2023. According to Touring Data, the tour has brought in just about $408 million as of April 17, which means nearly 40 shows are not yet accounted for.
#4. Bruce Springsteen
Paras Griffin // Getty Images
After a stint on Broadway, Bruce Springsteen announced in February 2022 that he'd be reunited with the E Street Band to perform 19 European shows in 2023. He sold more than a million tickets in a month, prompting "The Boss" to add eight more shows. In April, attendees in Barcelona even saw former first lady Michelle Obama join the group onstage for "Glory Days"—with a tambourine to boot.
Springsteen later announced 21 North American shows, which had a series of problems. Experimenting with Ticketmaster's verified ticketing system to avoid scalpers—yes, the same one that caused major issues for Taylor Swift fans—left some Springsteen lovers to spend up to $5,000 dollars a ticket. Then, COVID-19 made the rounds within the band, forcing the crew to reschedule multiple dates. Despite the high cost and the delays, fans have appreciated the careful selection of songs from each Springsteen era rather than a "greatest hits'' setlist.
#3. Morgan Wallen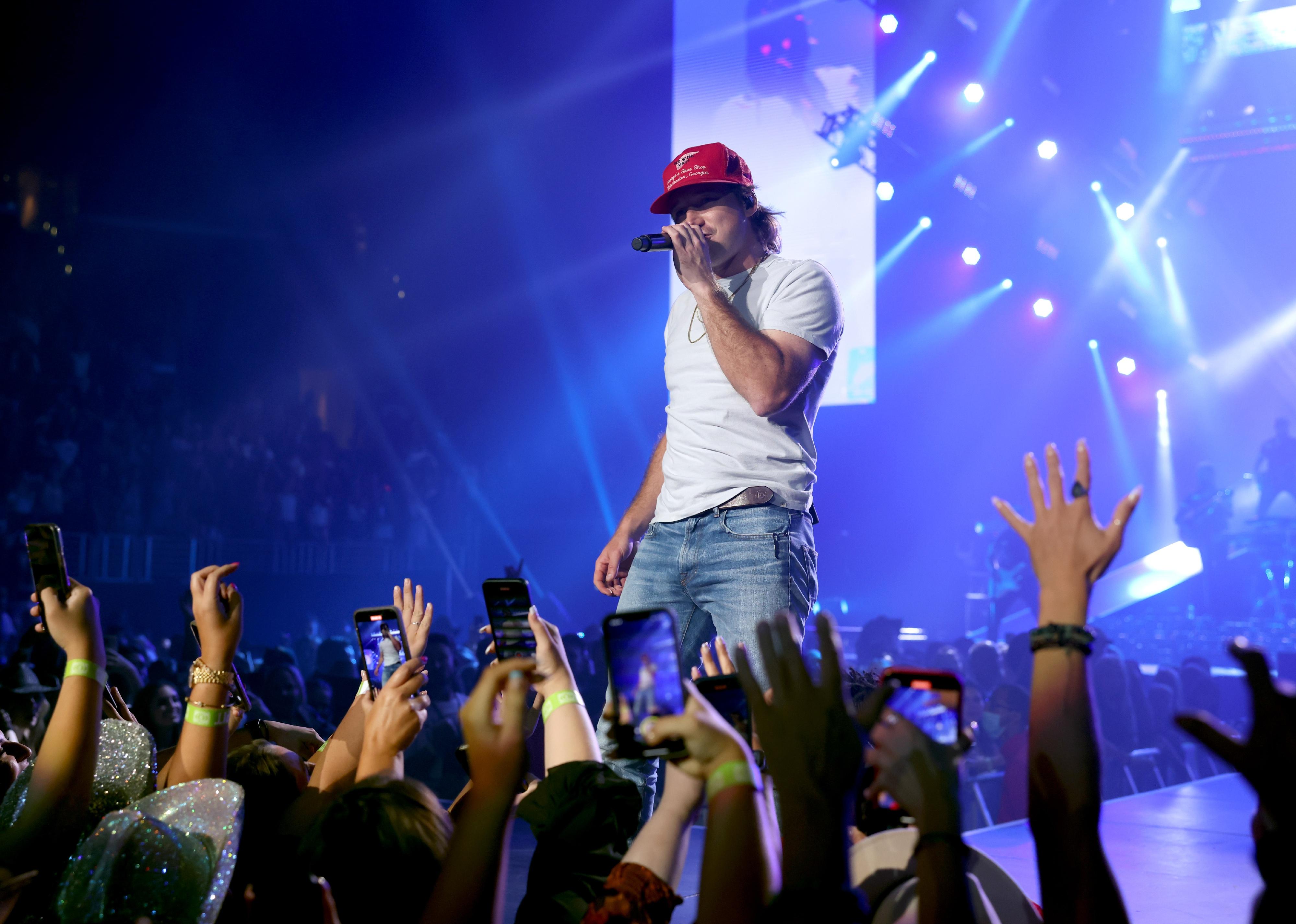 John Shearer // Getty Images
Country music fans got an early Christmas gift last year when Morgan Wallen announced his "One Night at a Time" world tour in 30 cities across the U.S., Canada, Australia, and New Zealand cities. Days later, he added 14 more shows due to high demand.
The controversial country artist, who was arrested for intoxication in 2020 and caught using a racial slur in 2021, has remained popular despite his misdoings. This new stadium tour comes off the heels of his Dangerous Tour, which sold out 48 of its 55 shows. The "One Night at a Time" world tour kicked off in April with a 26-song set list, and it will run until June 2024. As of May 15, the tour has grossed $44.3 million, with tickets averaging $172 a pop.
#2. Beyonce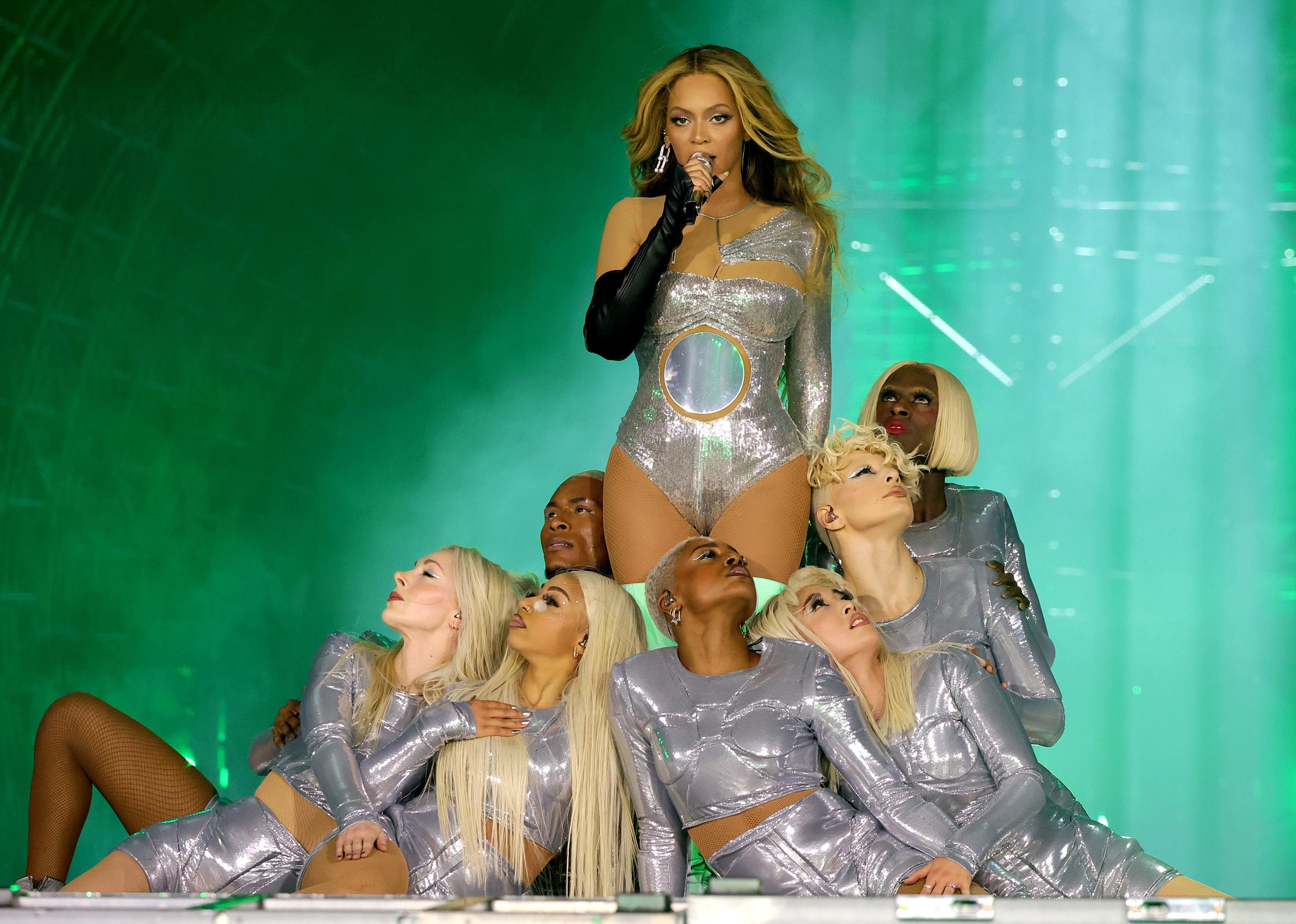 Kevin Mazur // Getty Images
The BeyHive launched their queen to the #2 spot on StubHub's list of the most in-demand artists of the summer. When Beyoncé announced her "Renaissance" world tour in February, tickets sold out in a day. Forbes estimated Queen Bey will gross nearly $2.1 billion when the 57-show tour wraps in September. For those keeping track—and at the risk of reigniting an old rivalry—that'd be $500 million more than the $1.6 billion Taylor Swift expects to bring in from her Eras Tour this summer.
Beyoncé's tour kicked off in May, and the set list includes select hits from her 19-year discography and various covers. But what has her fans talking most is that her 11-year-old daughter, Blue Ivy, has been performing with her and has gone viral several times on TikTok. Beyoncé's 36-song set list clocks in at three hours, but fans aren't complaining (even though they're shelling out $147 on average to see her). It's their first opportunity to see her onstage since her last solo tour in 2016.
#1. Taylor Swift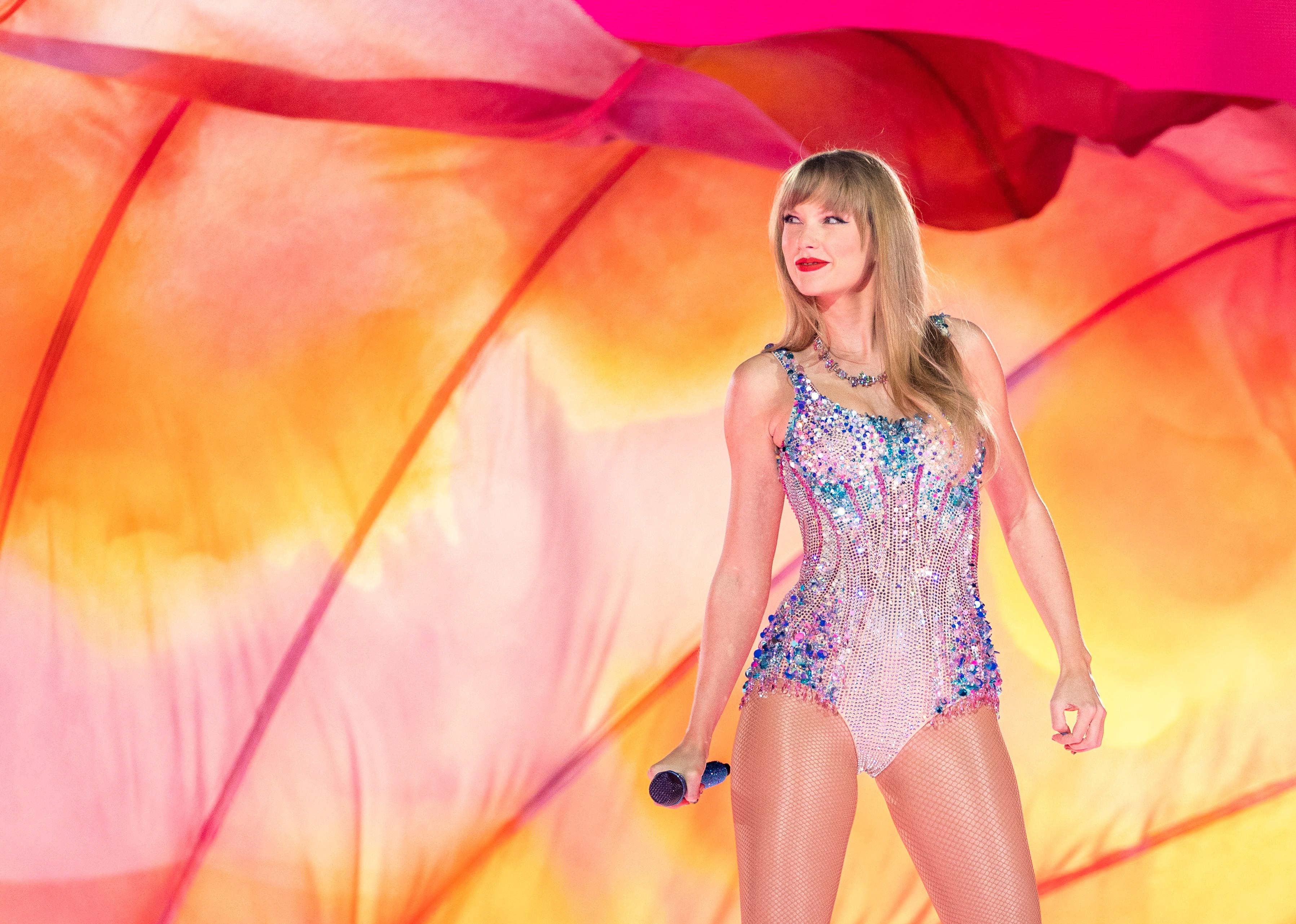 Christopher Polk // Getty Images
The "Eras" tour started with a Ticketmaster crash heard 'round the world, which eventually launched a federal investigation. So, suffice it to say, the demand to see Taylor Swift has been intense in 2023. Despite the technical difficulties, Swift sold 2.4 million tickets the first day they went on sale, breaking the single-day record. (Interestingly enough, there isn't data available on the average ticket cost, but needless to say, it's high.)
The "Eras" tour, Swift's first since 2018, spans her 19-year career, with segments devoted to each of her 10 albums, from her 2006 self-titled debut to her latest, 2022's "Midnights." She famously performs two surprise songs during each show, including covers and deep cuts from her catalog. At one performance in New Jersey, Swift debuted the music video for her latest single, "Karma," and brought out featured artist Ice Spice to perform their remixed track. The tour even has its own subculture, with fans dressing up as very specific moments in Swift's career and trading friendship bracelets featuring insider acronyms and jokes only true Swifties can decode.
The fandom for Swift is so passionate that it's helping boost city economies nationwide. According to Fortune, a report from research company QuestionPro estimated the "Eras" tour—which kicked off in May and ends in August—could potentially generate $4.6 billion for local economies nationwide.
Data reporting by Lucas Hicks. Story editing by Jaimie Etkin. Copy editing by Paris Close. Photo selection by Clarese Moller.
This story originally appeared on Giggster and was produced and distributed in partnership with Stacker Studio.