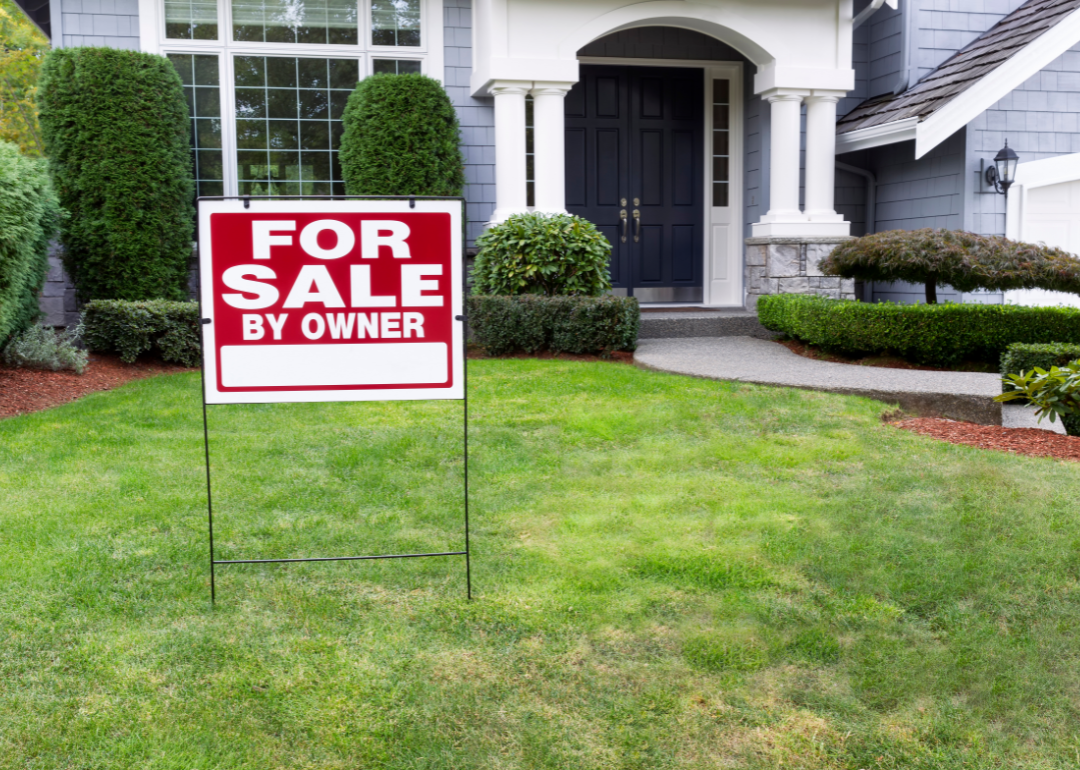 Canva
The Federal Reserve's efforts to curb inflation have pushed interest rates to levels not seen for over two decades, and the number of home sales has been on the decline since its pandemic peak.
Homes are still selling, even if slowly. And they're still increasing in price, though that increase has slowed a bit, too. Some homes are still selling for slightly more than the list price, and sellers continue to have the upper hand in some markets.
Stacker analyzed data from Redfin to see which metros had the most homes sold over the asking price. Data shows sales for May 2023. Metros with fewer than 300 home sales do not appear on this list. Metro areas are ranked on the average sale-to-list ratio—a ratio of sale price divided by list price—for homes that sold in May. Values are rounded to the nearest hundredth. Also listed are the metro area's median listing prices for homes on the market in May and median sale prices for those homes that sold during that month.
#50. Warren, Michigan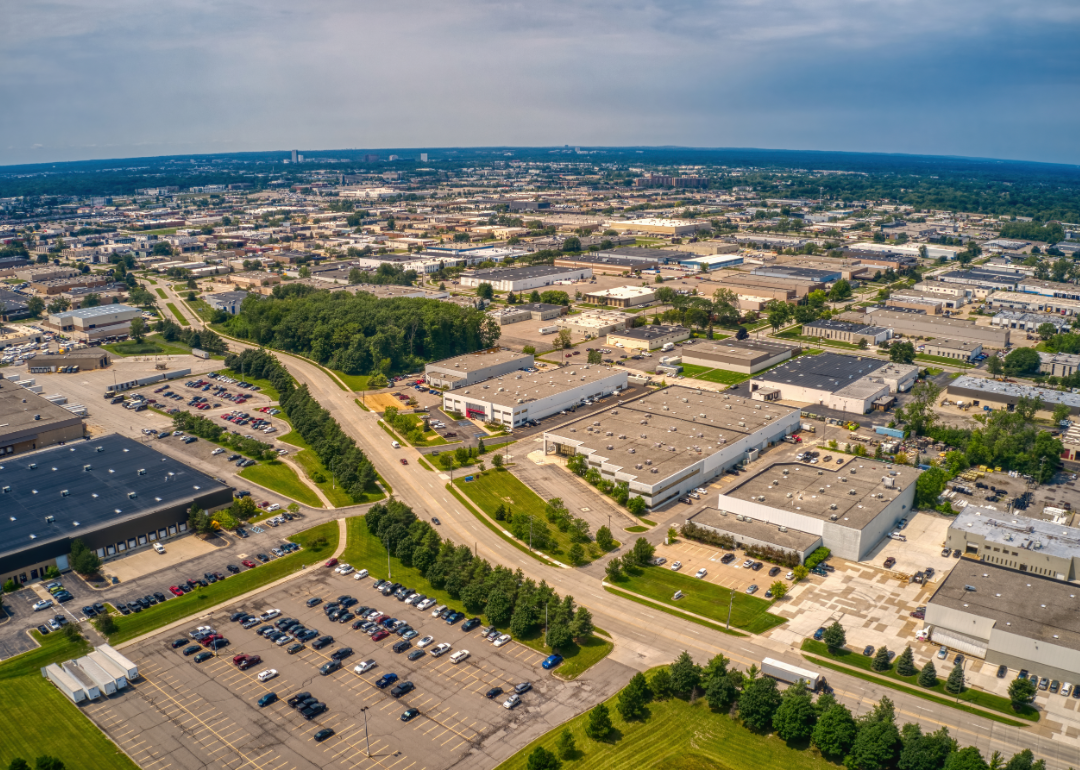 Canva
- Average sale to list ratio: 1.01
- Median list price: $310,000
- Median sale price: $300,000
- Total homes sold: 2,894
- Share that sold above list: 51.0%
#49. Los Angeles, California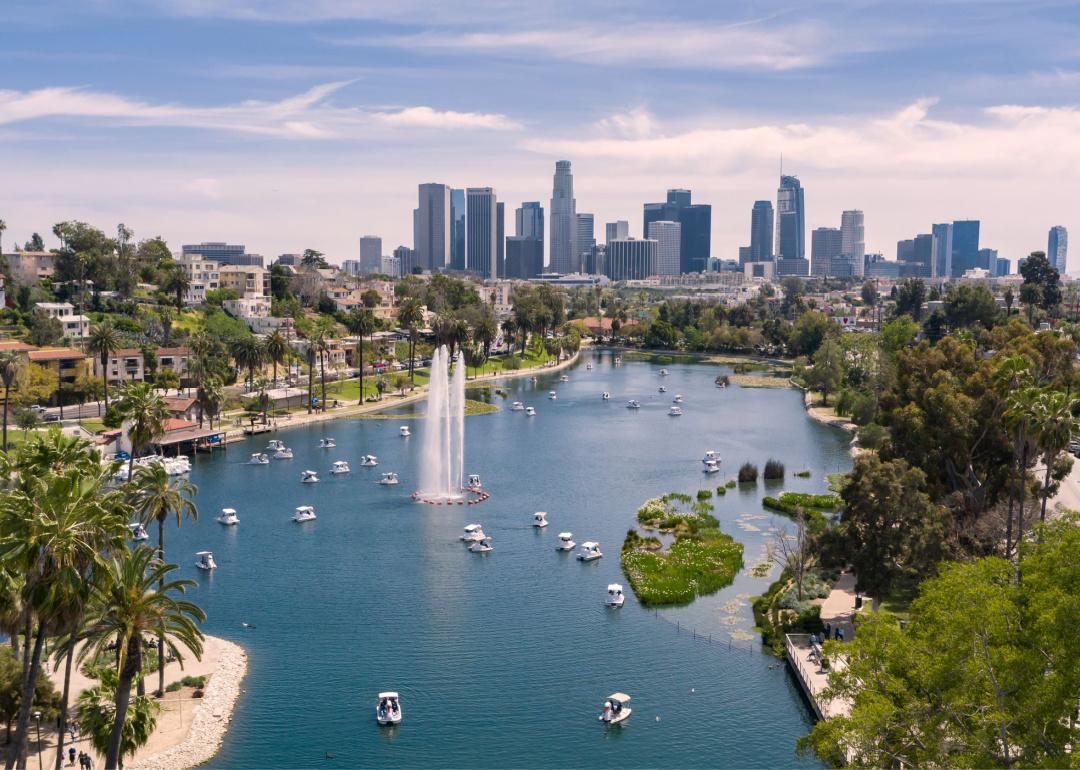 Strike First // Shutterstock
- Average sale to list ratio: 1.01
- Median list price: $899,000
- Median sale price: $844,250
- Total homes sold: 4,666
- Share that sold above list: 50.9%
#48. Olympia, Washington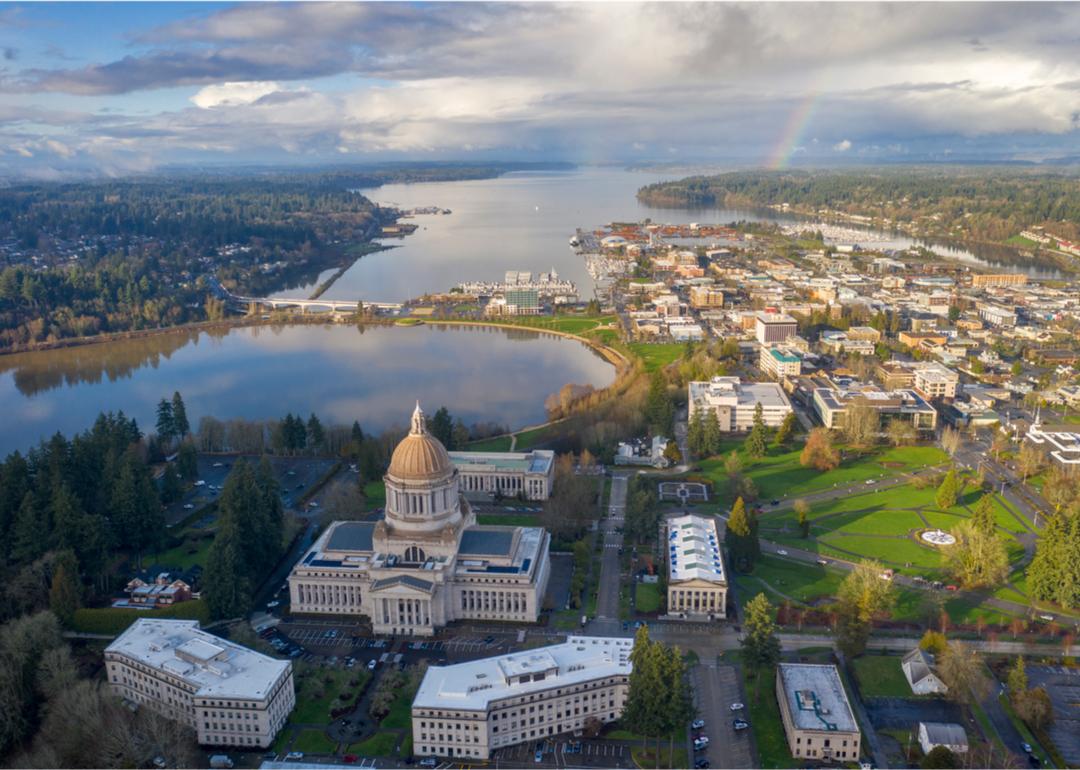 Always Wanderlust / Shutterstock
- Average sale to list ratio: 1.01
- Median list price: $520,000
- Median sale price: $504,000
- Total homes sold: 329
- Share that sold above list: 49.8%
#47. San Diego, California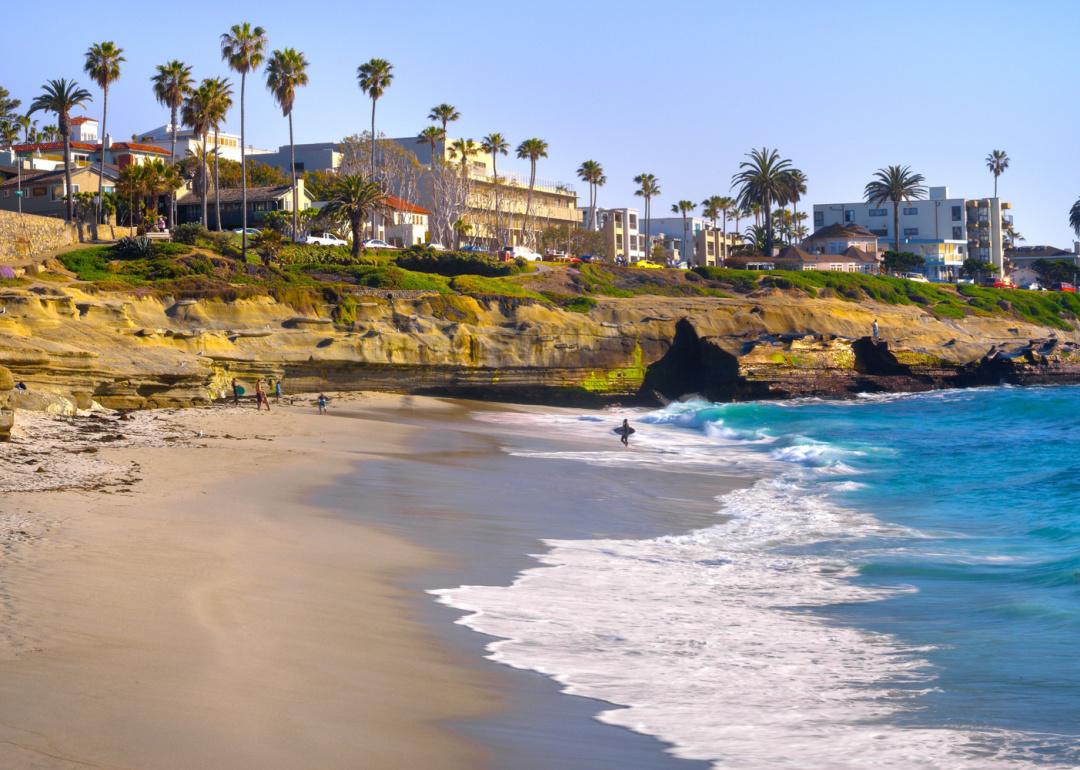 Dancestrokes // Shutterstock
- Average sale to list ratio: 1.01
- Median list price: $875,000
- Median sale price: $850,000
- Total homes sold: 2,256
- Share that sold above list: 52.7%
#46. Vallejo, California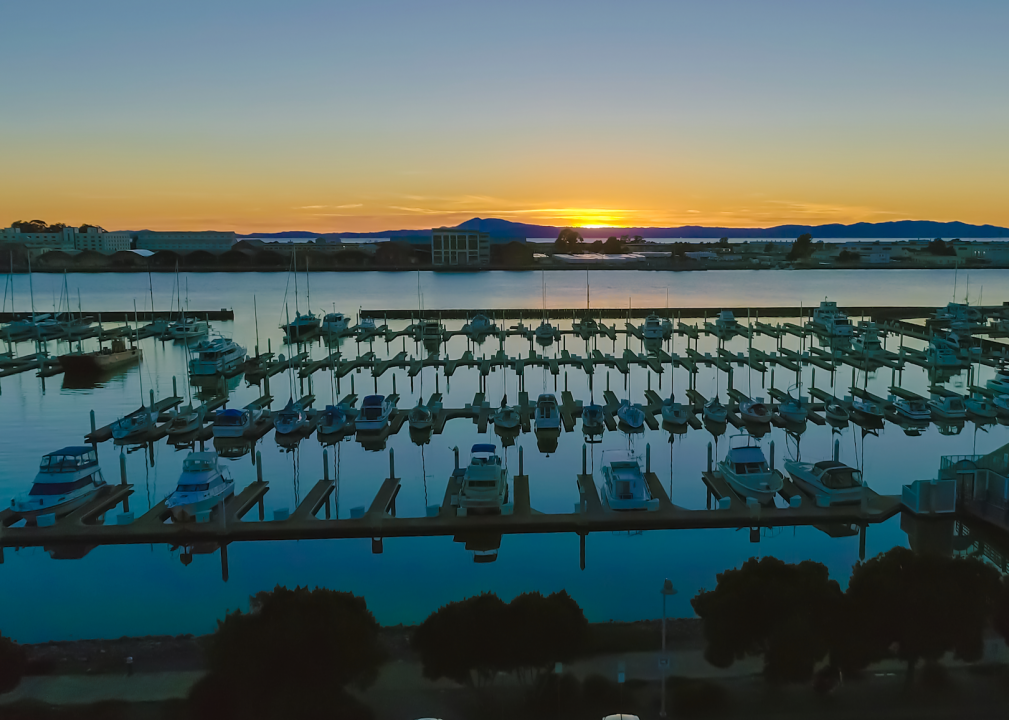 California Droning // Shutterstock
- Average sale to list ratio: 1.01
- Median list price: $585,000
- Median sale price: $585,000
- Total homes sold: 397
- Share that sold above list: 56.2%
#45. Rockford, Illinois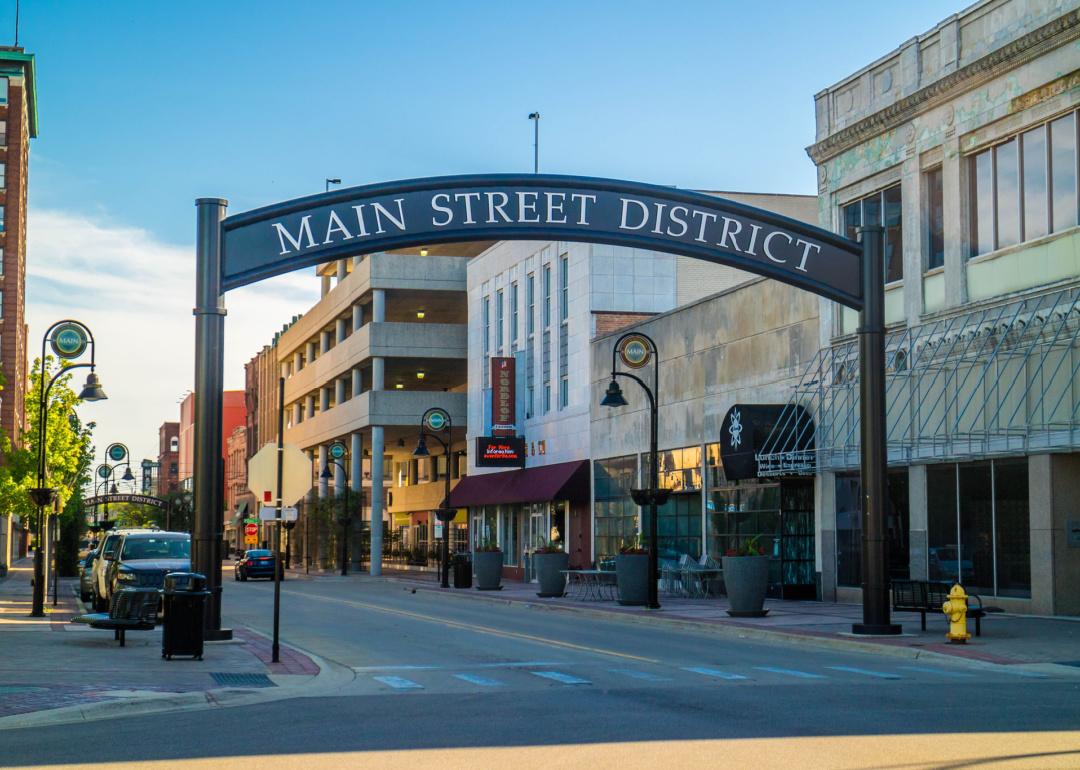 Cheri Alguire // Shutterstock
- Average sale to list ratio: 1.01
- Median list price: $169,900
- Median sale price: $170,000
- Total homes sold: 347
- Share that sold above list: 55.6%
#44. Charlottesville, Virginia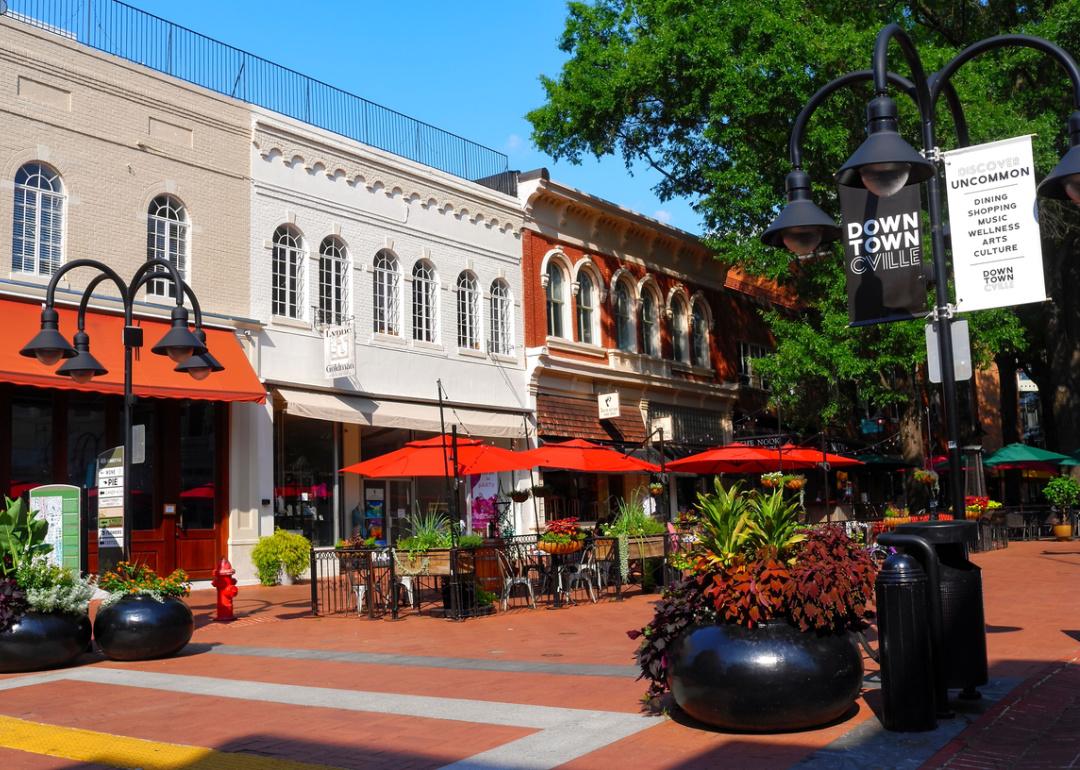 ImagineerInc // Shutterstock
- Average sale to list ratio: 1.01
- Median list price: $475,000
- Median sale price: $463,750
- Total homes sold: 319
- Share that sold above list: 49.2%
#43. Durham, North Carolina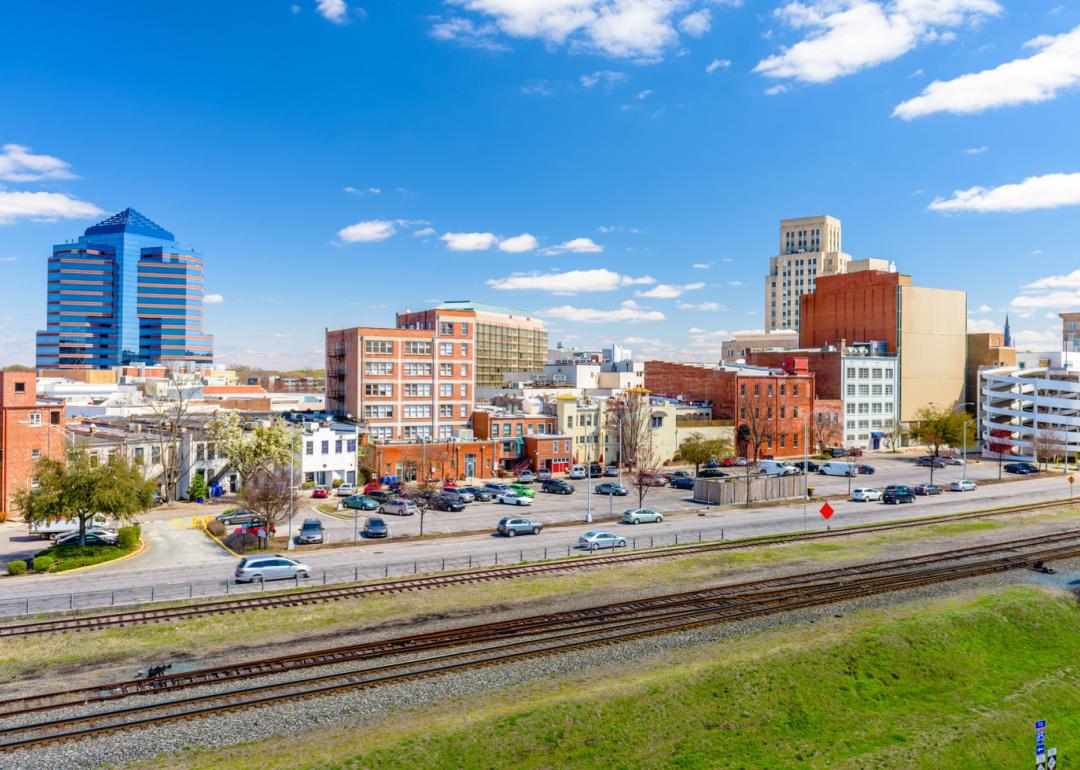 Sean Pavone // Shutterstock
- Average sale to list ratio: 1.01
- Median list price: $443,950
- Median sale price: $430,000
- Total homes sold: 824
- Share that sold above list: 48.1%
#42. Washington, DC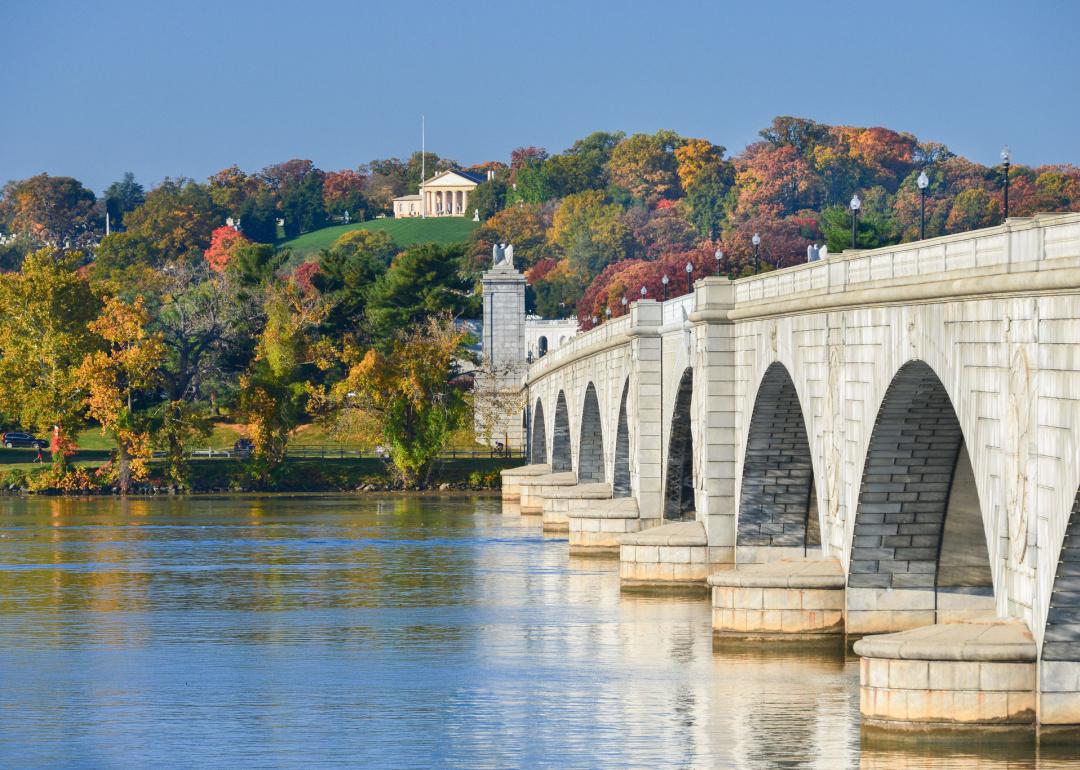 Orhan Cam // Shutterstock
- Average sale to list ratio: 1.01
- Median list price: $559,900
- Median sale price: $560,000
- Total homes sold: 5,624
- Share that sold above list: 51.0%
#41. Cincinnati, Ohio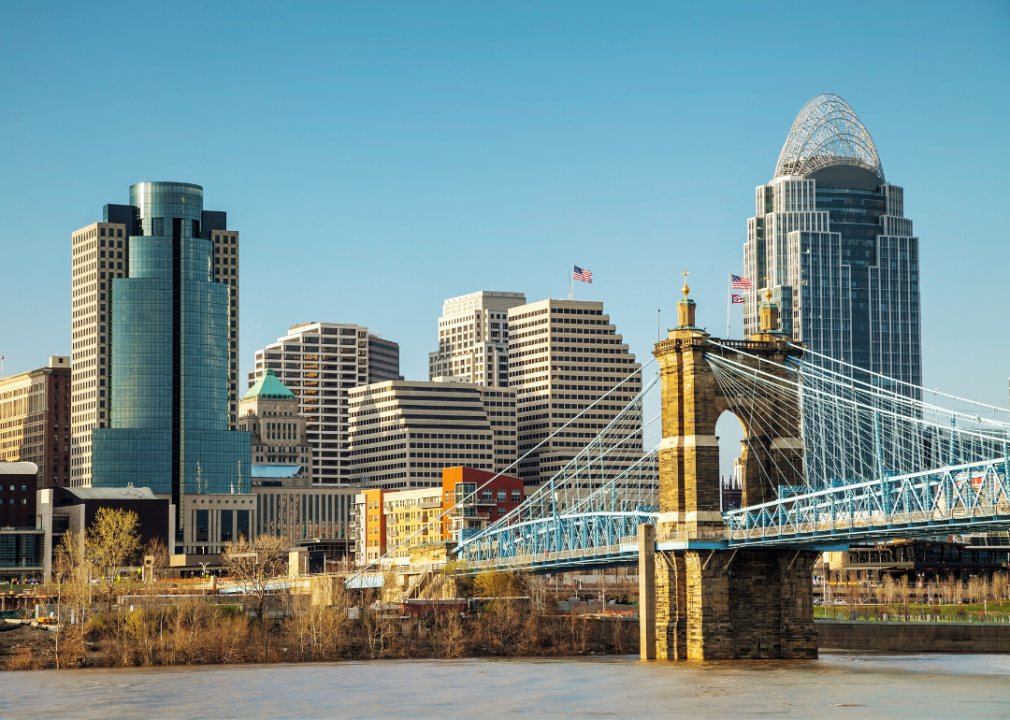 Canva
- Average sale to list ratio: 1.01
- Median list price: $289,900
- Median sale price: $289,502
- Total homes sold: 2,316
- Share that sold above list: 49.0%
#40. Lancaster, Pennsylvania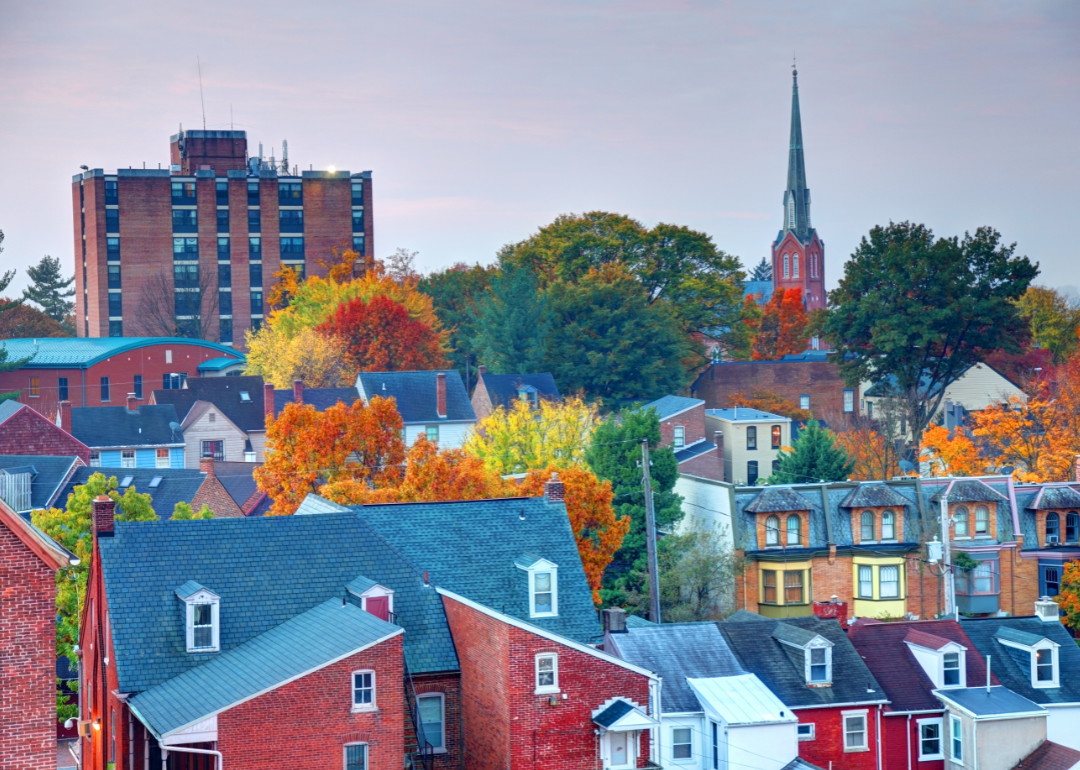 Canva
- Average sale to list ratio: 1.01
- Median list price: $319,900
- Median sale price: $309,175
- Total homes sold: 420
- Share that sold above list: 40.7%
#39. Baltimore, Maryland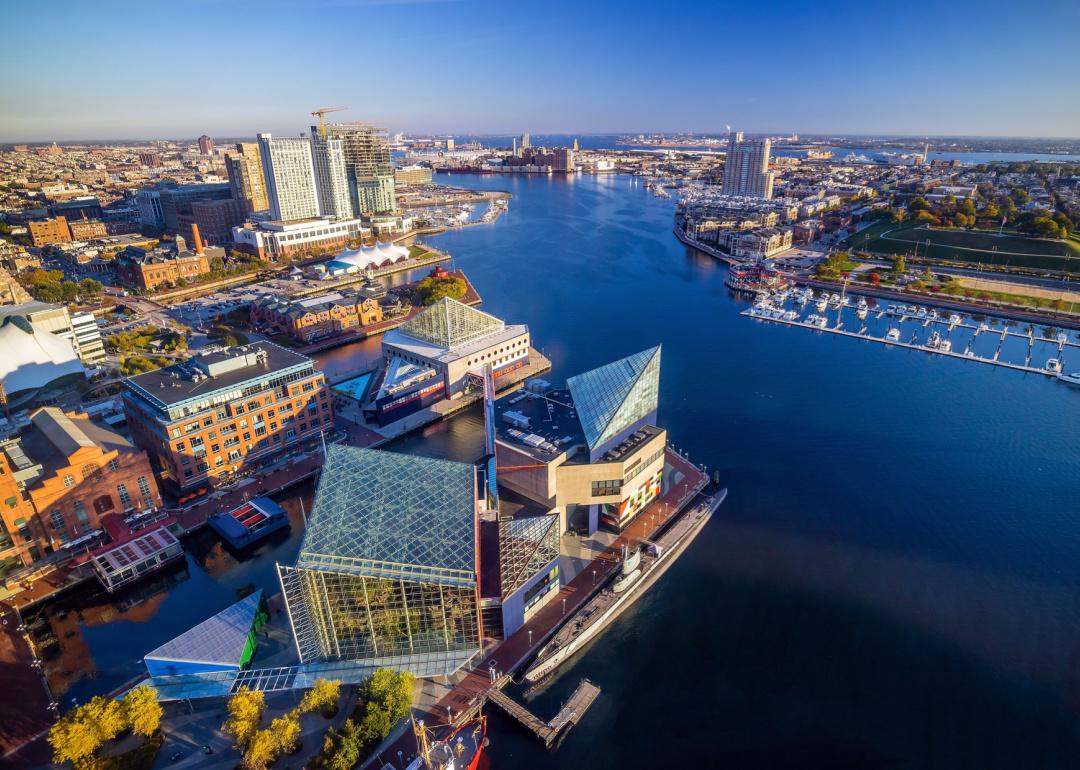 f11photo // Shutterstock
- Average sale to list ratio: 1.01
- Median list price: $374,925
- Median sale price: $370,000
- Total homes sold: 3,343
- Share that sold above list: 51.4%
#38. Seattle, Washington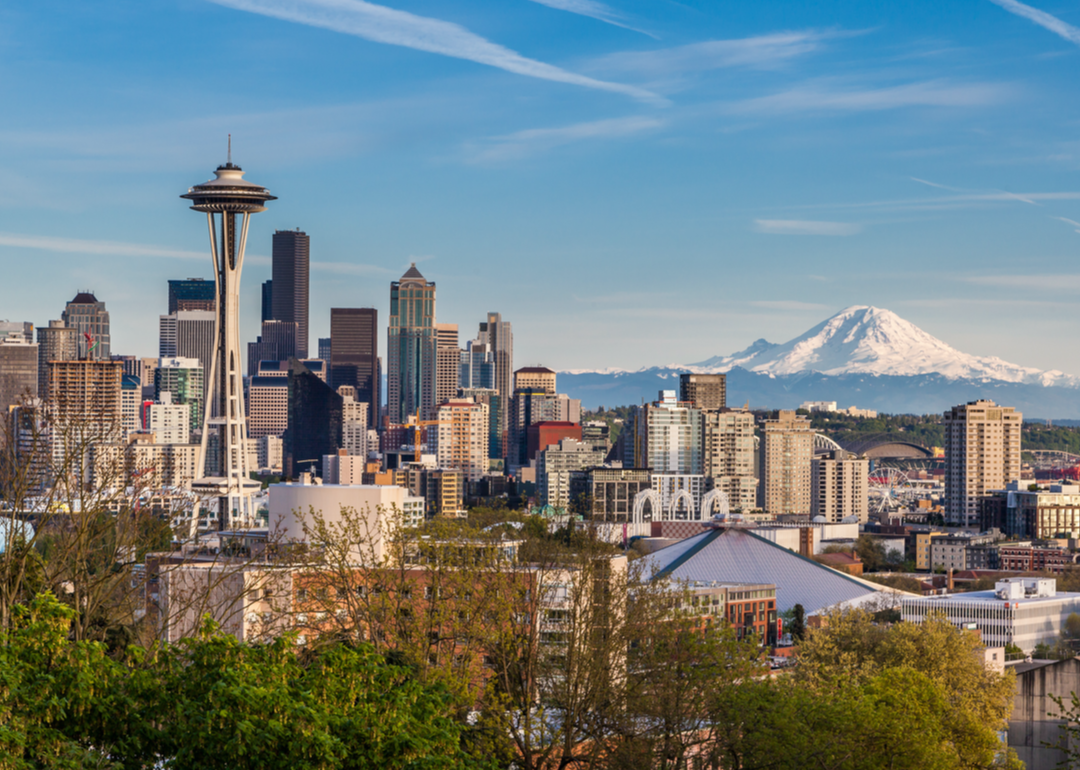 kan_khampanya // Shutterstock
- Average sale to list ratio: 1.01
- Median list price: $799,950
- Median sale price: $800,000
- Total homes sold: 3,166
- Share that sold above list: 45.4%
#37. Lansing, Michigan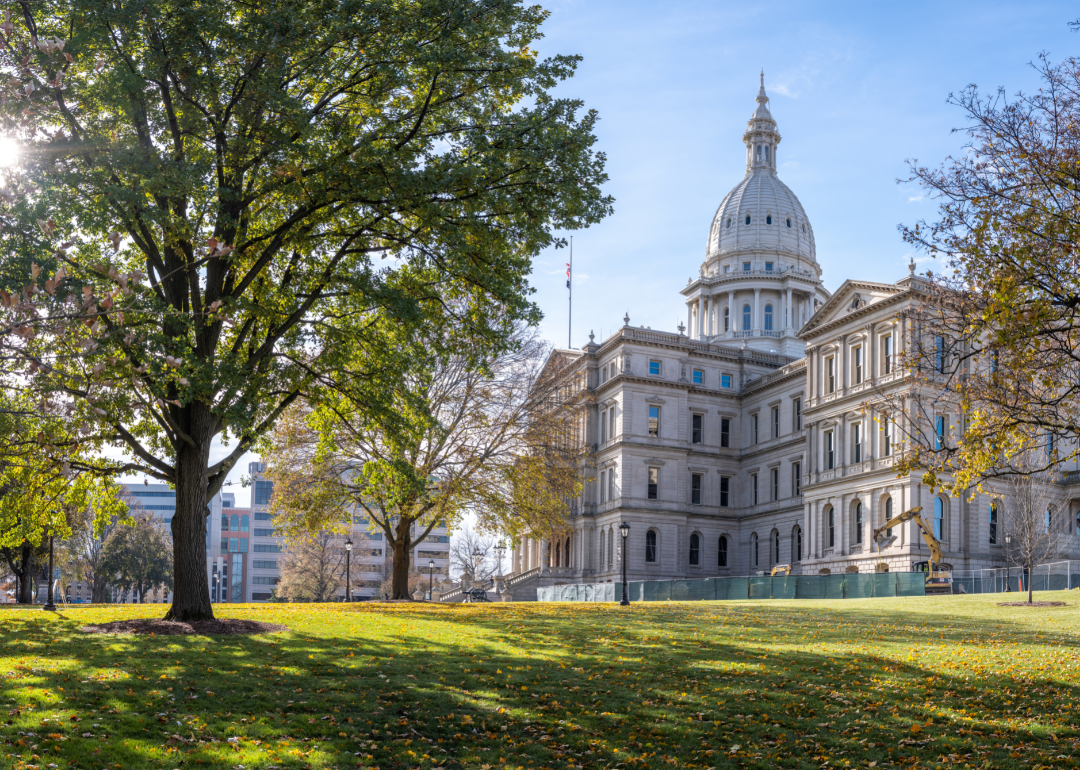 Canva
- Average sale to list ratio: 1.01
- Median list price: $225,000
- Median sale price: $209,000
- Total homes sold: 546
- Share that sold above list: 51.5%
#36. Elgin, Illinois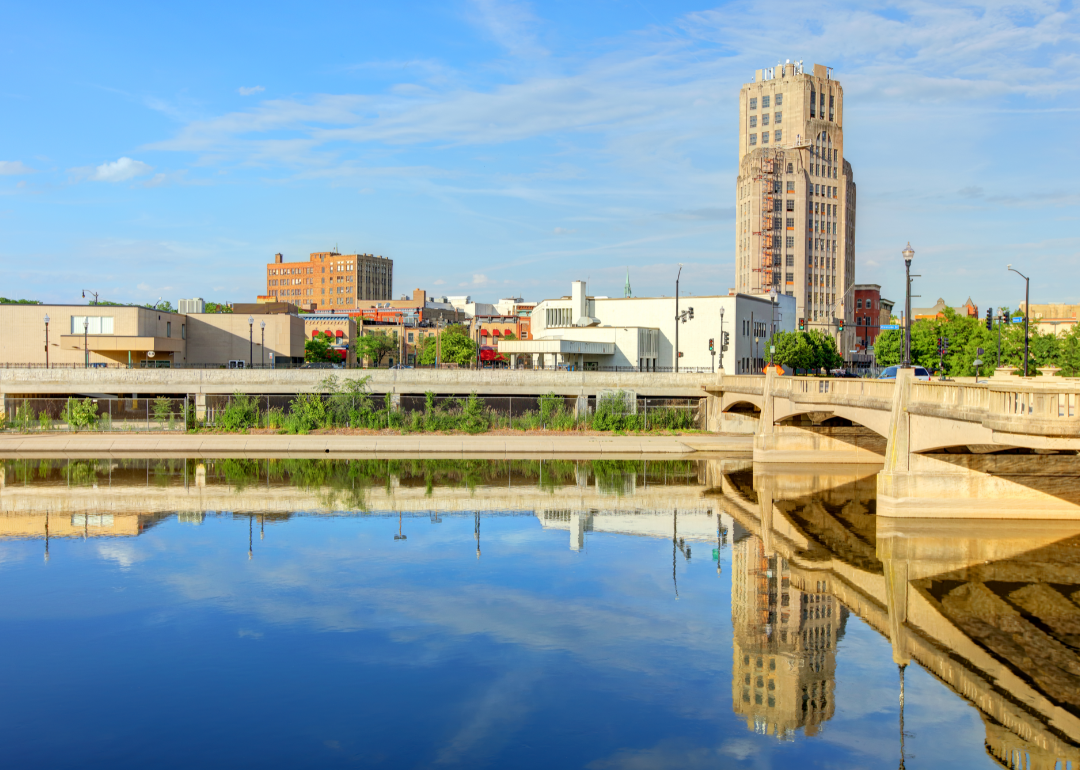 Canva
- Average sale to list ratio: 1.01
- Median list price: $334,900
- Median sale price: $328,995
- Total homes sold: 812
- Share that sold above list: 55.8%
#35. New Brunswick, New Jersey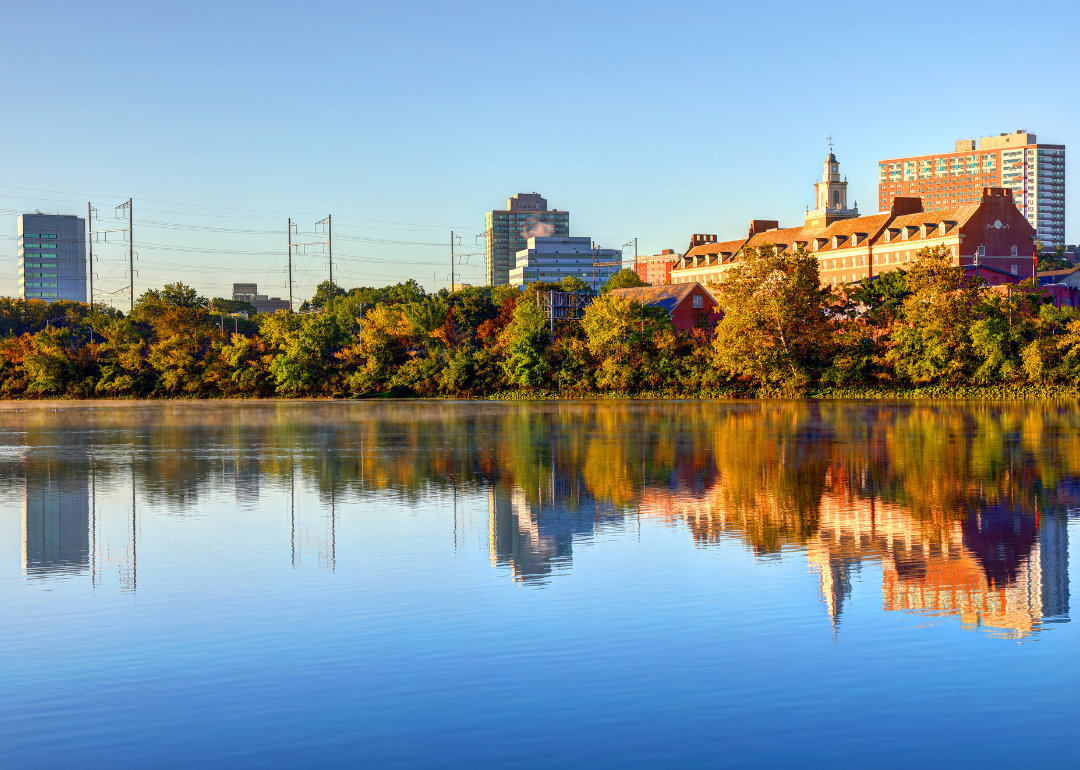 Canva
- Average sale to list ratio: 1.02
- Median list price: $539,900
- Median sale price: $479,000
- Total homes sold: 2,292
- Share that sold above list: 52.0%
#34. Omaha, Nebraska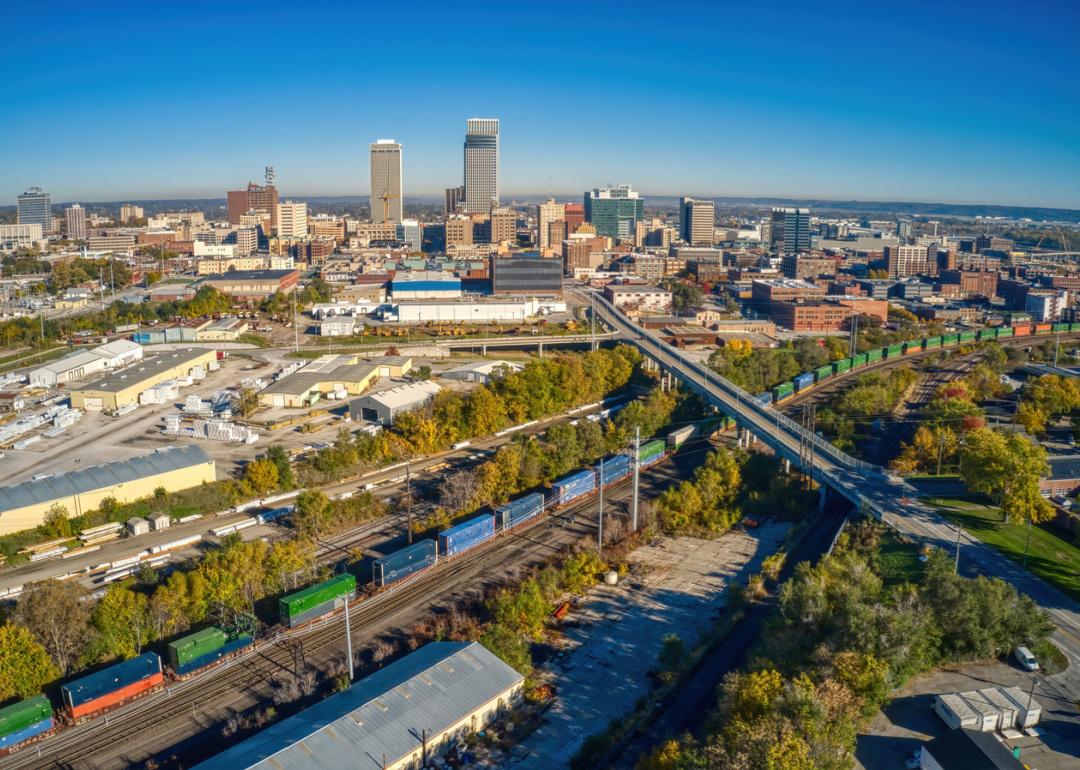 Jacob Boomsma // Shutterstock
- Average sale to list ratio: 1.02
- Median list price: $305,000
- Median sale price: $307,000
- Total homes sold: 1,208
- Share that sold above list: 48.0%
#33. Minneapolis, Minnesota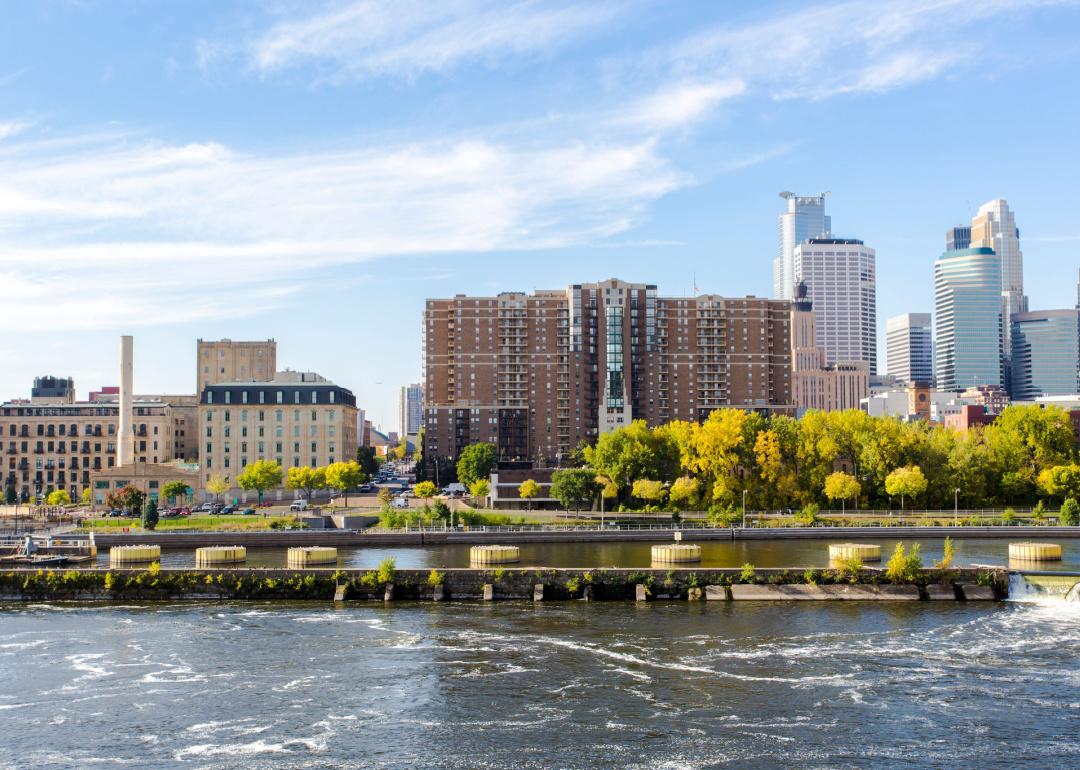 ostreetphotography // Shutterstock
- Average sale to list ratio: 1.02
- Median list price: $395,000
- Median sale price: $370,000
- Total homes sold: 4,105
- Share that sold above list: 51.5%
#32. Allentown, Pennsylvania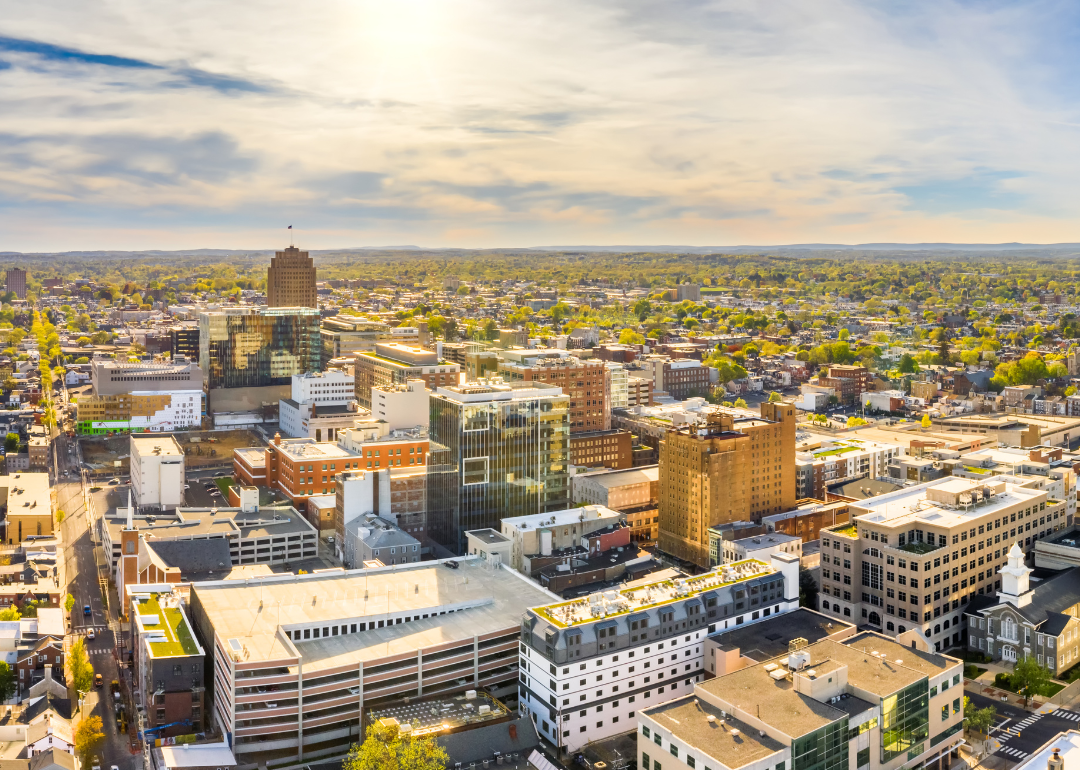 Canva
- Average sale to list ratio: 1.02
- Median list price: $345,000
- Median sale price: $310,000
- Total homes sold: 719
- Share that sold above list: 51.0%
#31. St. Louis, Missouri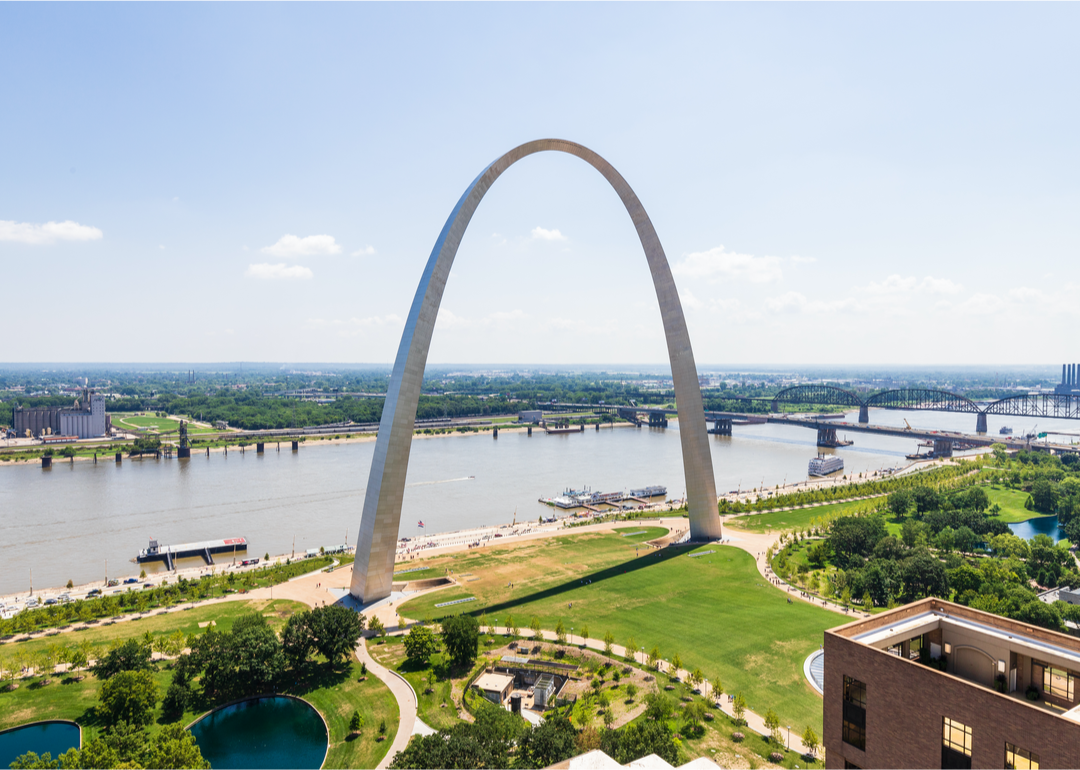 Joe Hendrickson // Shutterstock
- Average sale to list ratio: 1.02
- Median list price: $249,900
- Median sale price: $250,743
- Total homes sold: 3,219
- Share that sold above list: 52.7%
#30. Providence, Rhode Island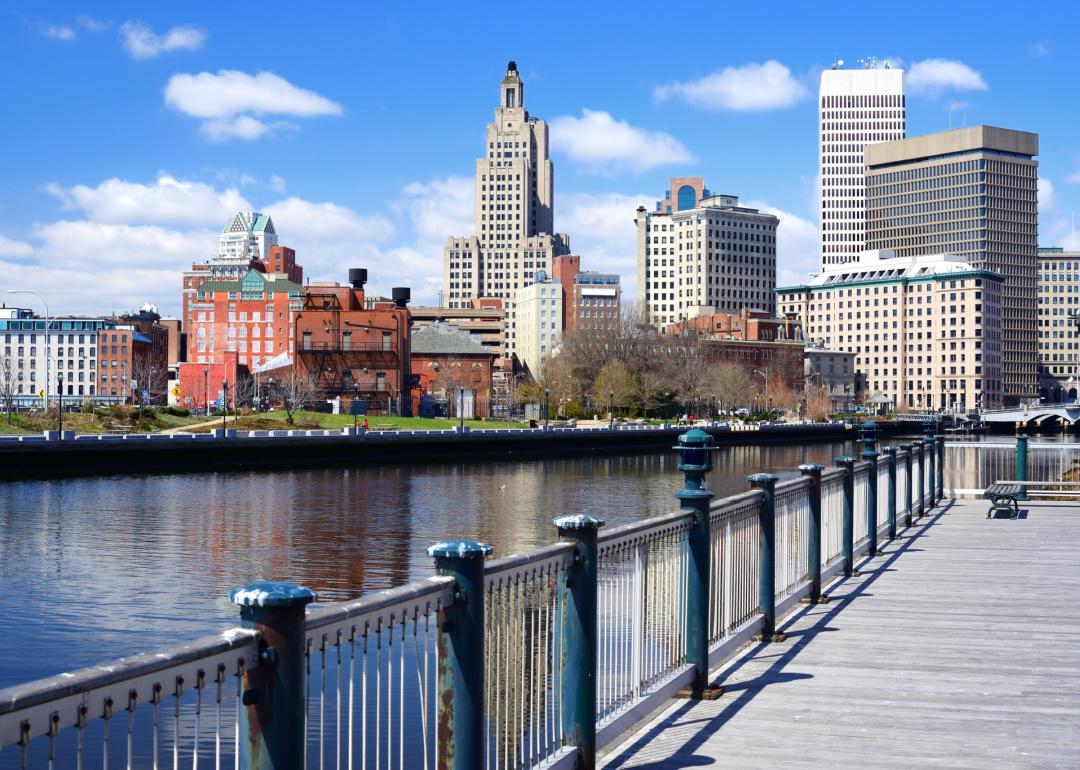 Sean Pavone // Shutterstock
- Average sale to list ratio: 1.02
- Median list price: $455,450
- Median sale price: $431,000
- Total homes sold: 1,320
- Share that sold above list: 56.5%
#29. Columbus, Ohio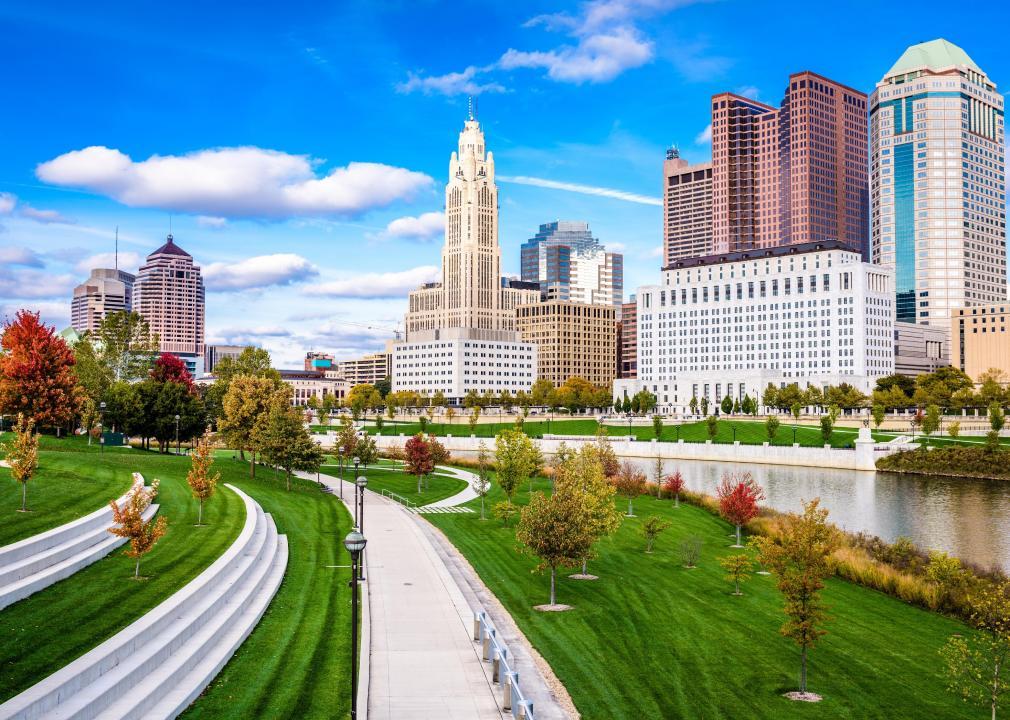 Sean Pavone // Shutterstock
- Average sale to list ratio: 1.02
- Median list price: $340,000
- Median sale price: $340,000
- Total homes sold: 2,445
- Share that sold above list: 53.7%
#28. Santa Rosa, California
trekandshoot // Shutterstock
- Average sale to list ratio: 1.02
- Median list price: $849,000
- Median sale price: $830,000
- Total homes sold: 390
- Share that sold above list: 50.8%
#27. Ann Arbor, Michigan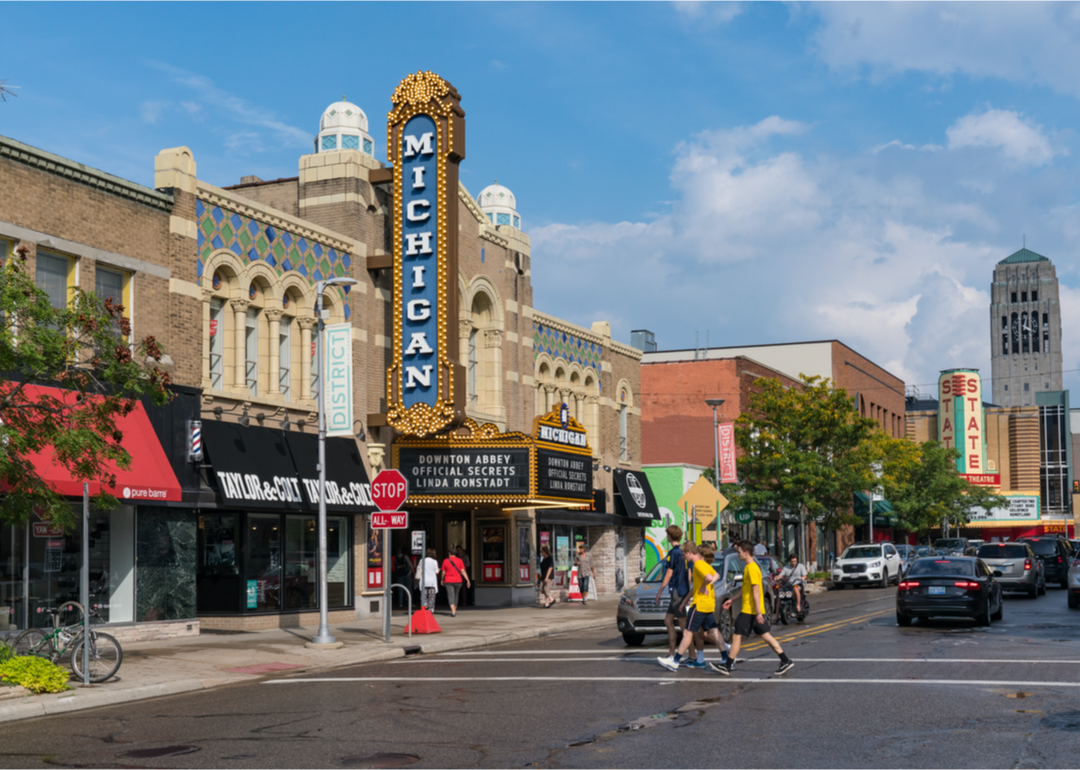 Paul Brady Photography // Shutterstock
- Average sale to list ratio: 1.02
- Median list price: $400,000
- Median sale price: $415,000
- Total homes sold: 412
- Share that sold above list: 54.4%
#26. Montgomery County, Pennsylvania
Delmas Lehman // Shutterstock
- Average sale to list ratio: 1.02
- Median list price: $484,900
- Median sale price: $435,000
- Total homes sold: 1,779
- Share that sold above list: 54.4%
#25. Camden, New Jersey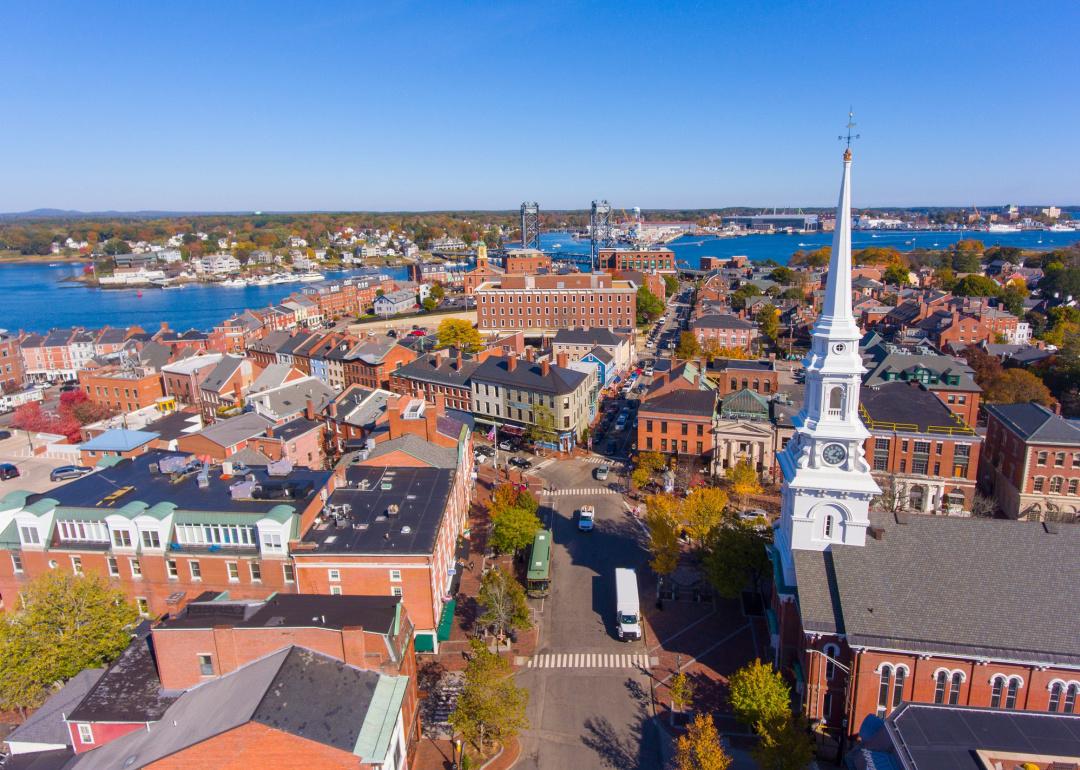 Wangkun Jia // Shutterstock
- Average sale to list ratio: 1.02
- Median list price: $320,000
- Median sale price: $310,000
- Total homes sold: 1,209
- Share that sold above list: 59.1%
#24. Reading, Pennsylvania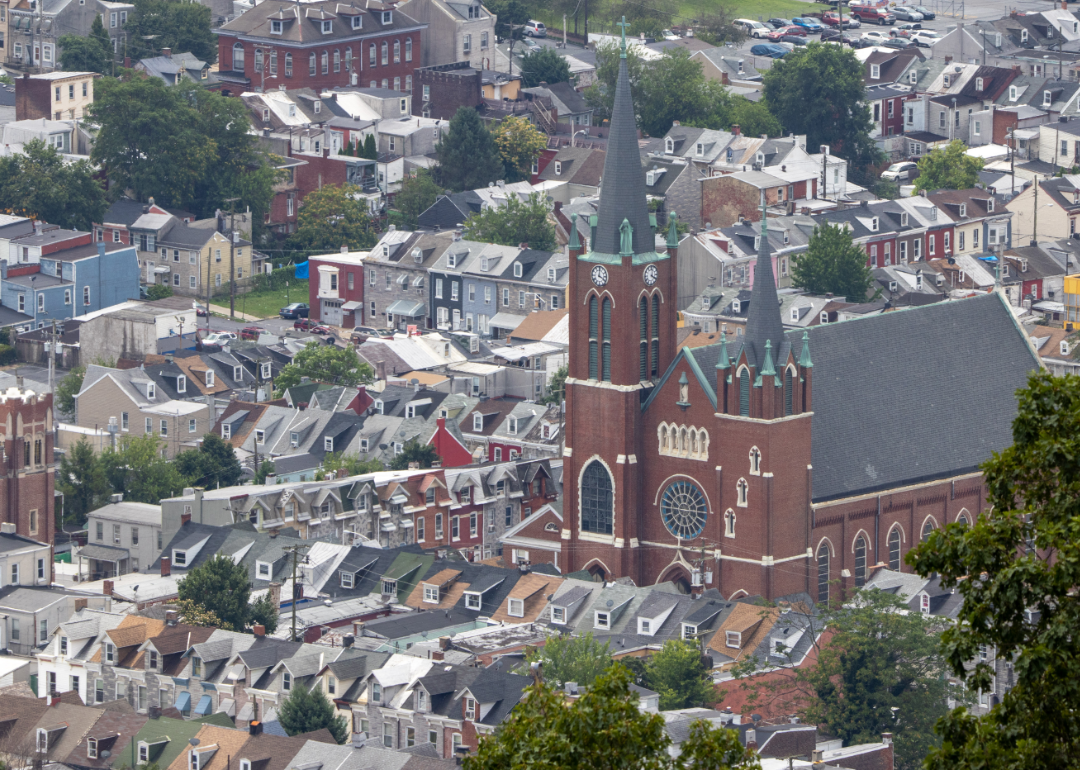 Canva
- Average sale to list ratio: 1.02
- Median list price: $268,700
- Median sale price: $260,000
- Total homes sold: 371
- Share that sold above list: 55.3%
#23. Bridgeport, Connecticut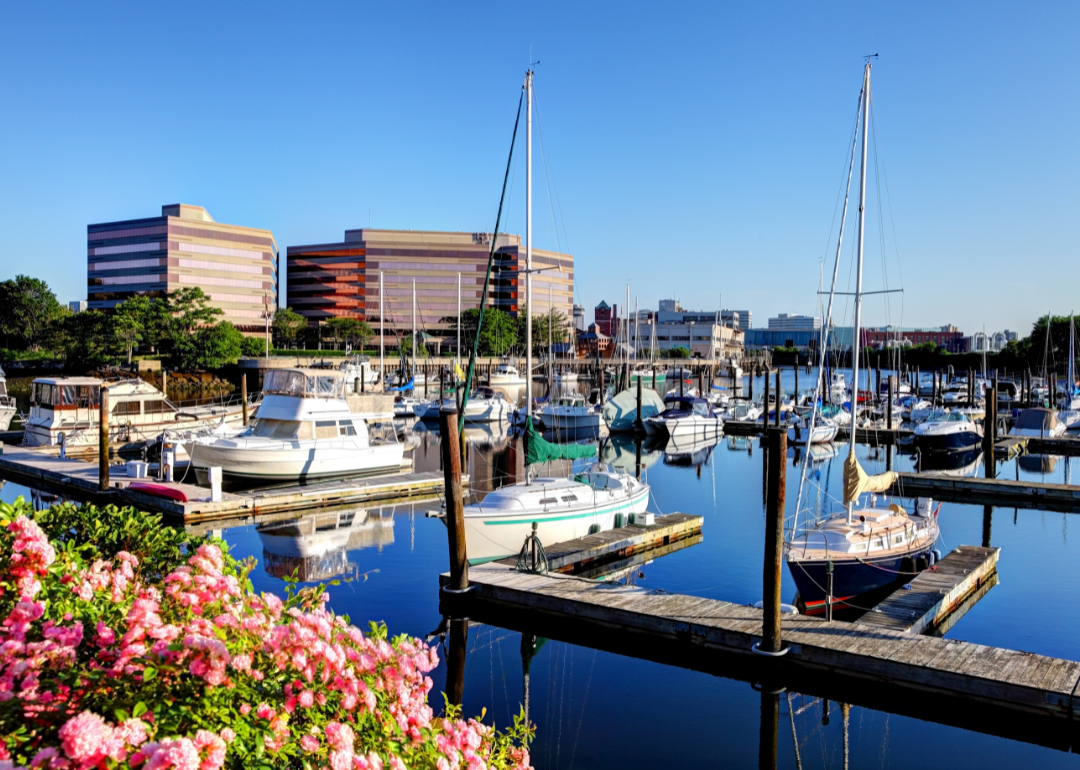 Canva
- Average sale to list ratio: 1.03
- Median list price: $681,500
- Median sale price: $589,900
- Total homes sold: 819
- Share that sold above list: 56.2%
#22. Frederick, Maryland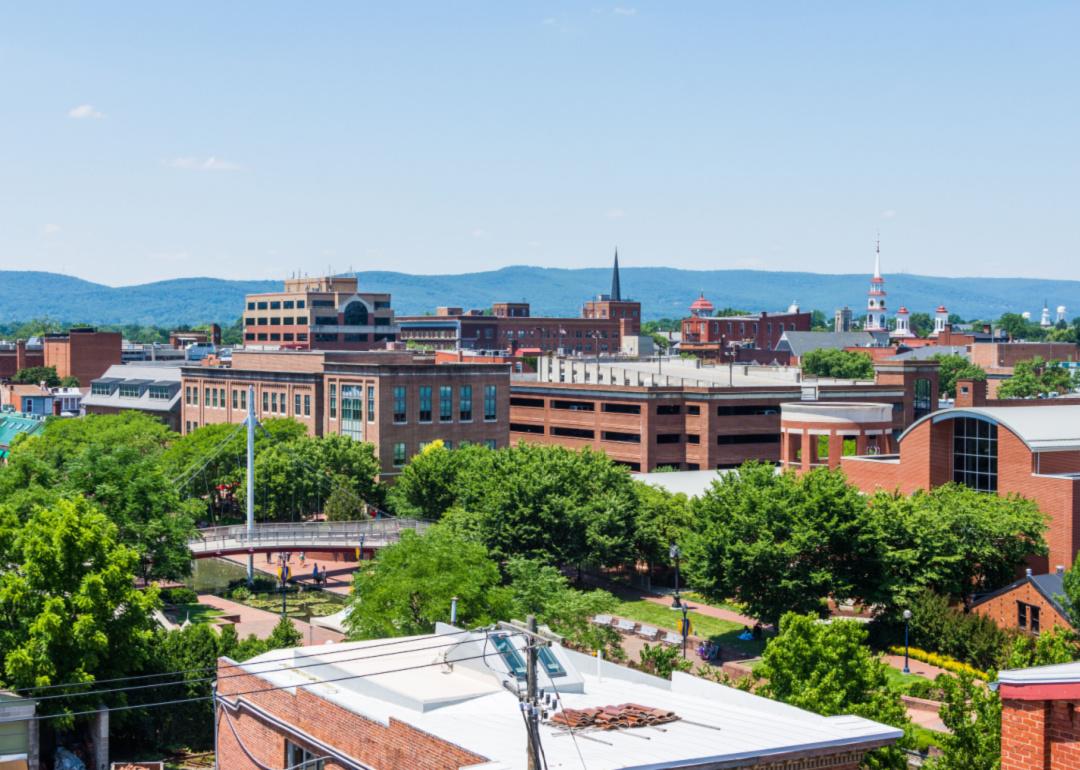 Christian Hinkle // Shutterstock
- Average sale to list ratio: 1.03
- Median list price: $550,000
- Median sale price: $575,000
- Total homes sold: 1,352
- Share that sold above list: 58.1%
#21. Albany, New York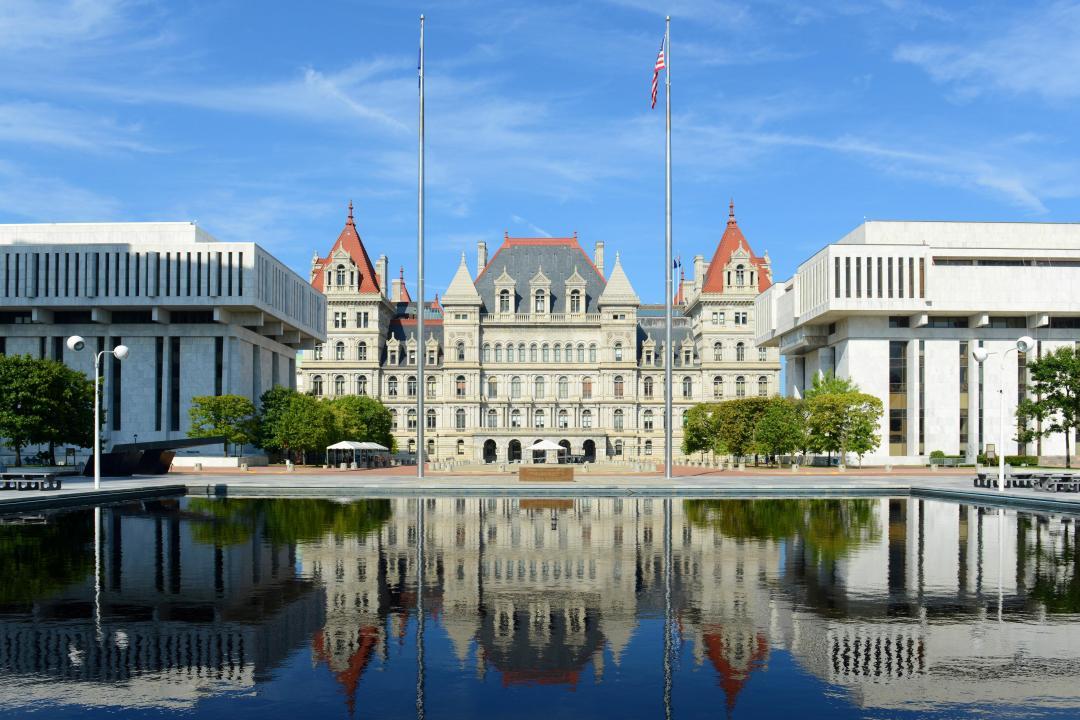 Wangkun Jia // Shutterstock
- Average sale to list ratio: 1.03
- Median list price: $309,900
- Median sale price: $293,000
- Total homes sold: 672
- Share that sold above list: 57.4%
#20. Rockingham County, New Hampshire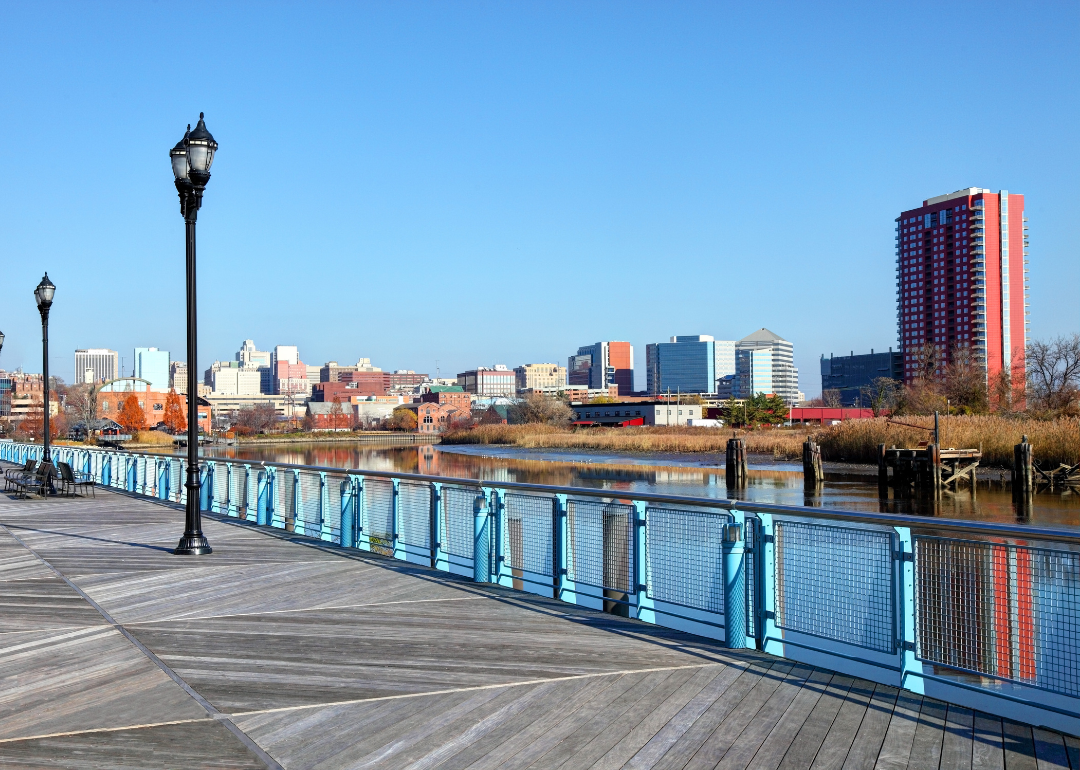 Canva
- Average sale to list ratio: 1.03
- Median list price: $579,311
- Median sale price: $519,500
- Total homes sold: 438
- Share that sold above list: 63.0%
#19. Richmond, Virginia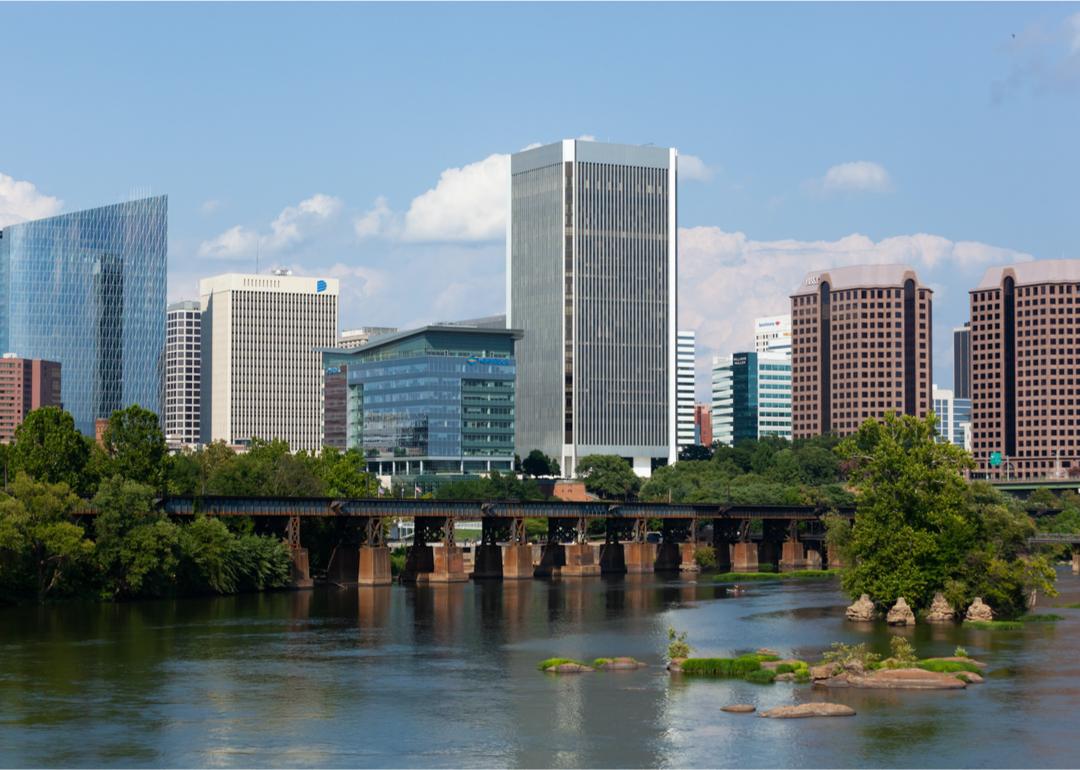 Erin Cadigan // Shutterstock
- Average sale to list ratio: 1.03
- Median list price: $375,000
- Median sale price: $370,000
- Total homes sold: 1,580
- Share that sold above list: 58.9%
#18. New Haven, Connecticut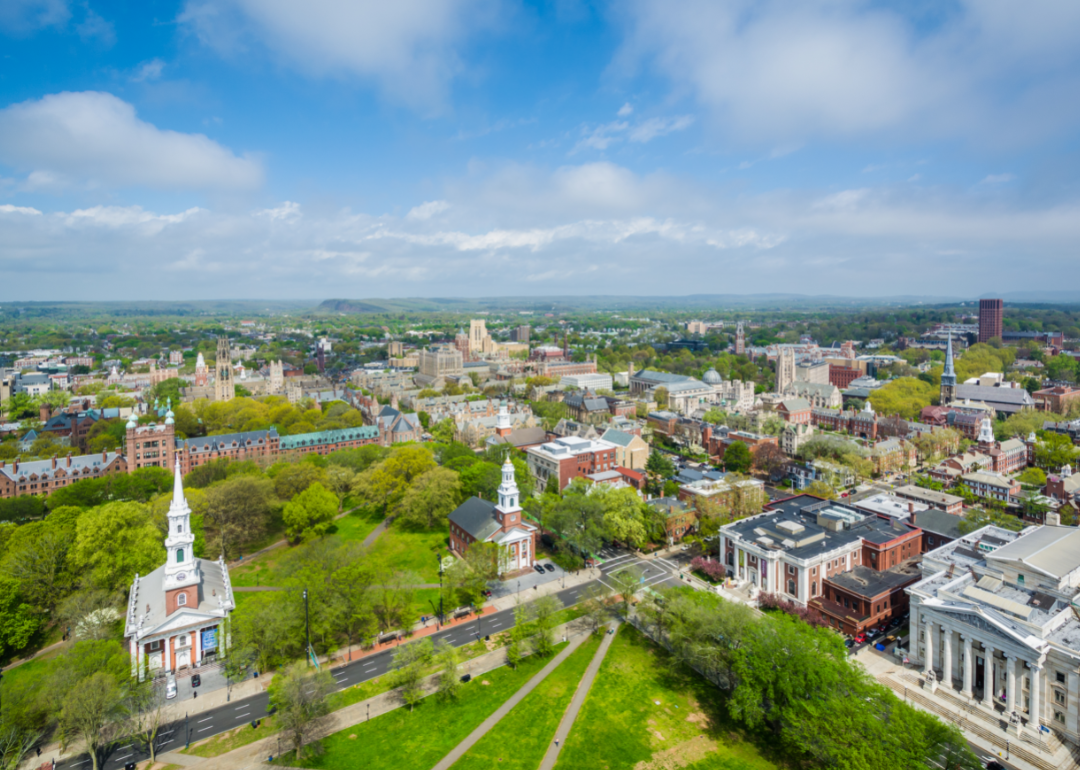 Canva
- Average sale to list ratio: 1.03
- Median list price: $339,000
- Median sale price: $330,000
- Total homes sold: 749
- Share that sold above list: 61.5%
#17. Boston, Massachusetts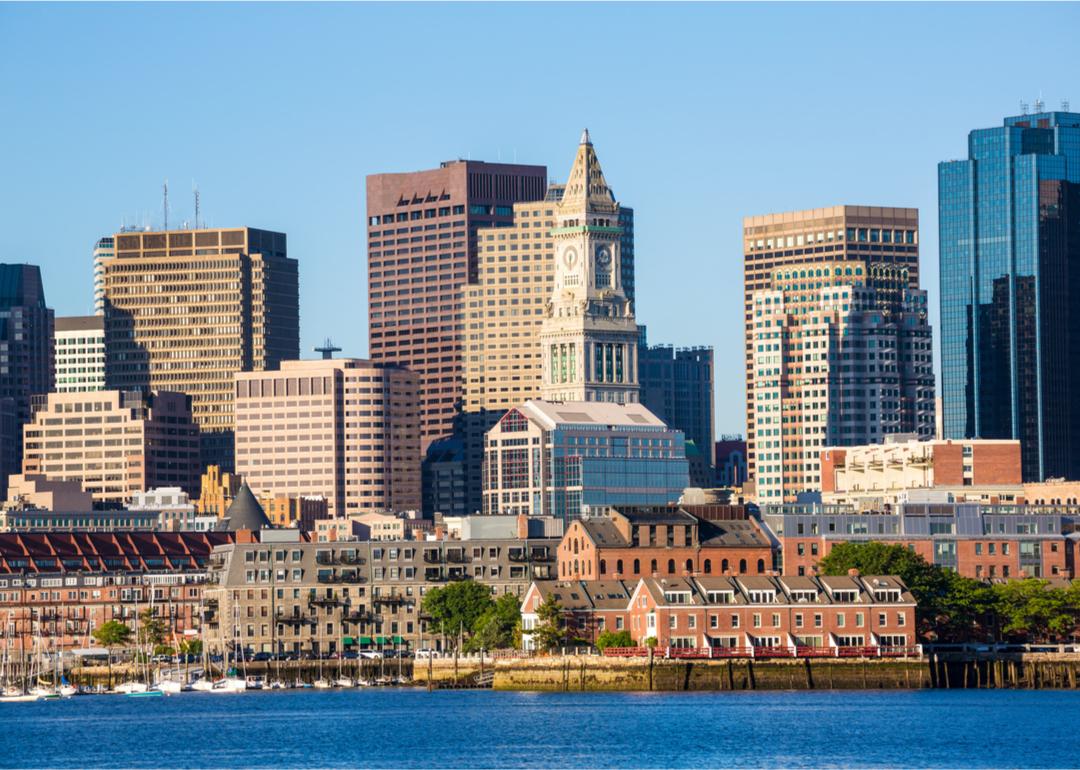 lunamarina // Shutterstock
- Average sale to list ratio: 1.03
- Median list price: $749,900
- Median sale price: $700,000
- Total homes sold: 3,384
- Share that sold above list: 60.9%
#16. Madison, Wisconsin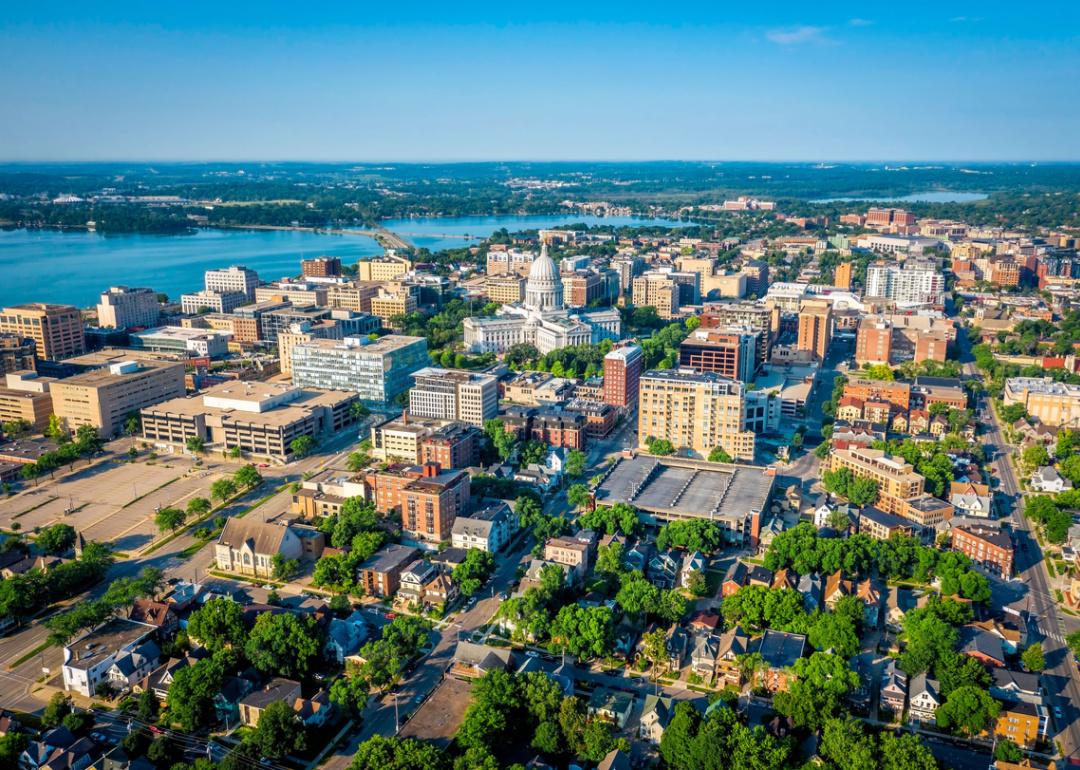 marchello74 // Shutterstock
- Average sale to list ratio: 1.03
- Median list price: $390,000
- Median sale price: $396,000
- Total homes sold: 711
- Share that sold above list: 58.2%
#15. Springfield, Massachusetts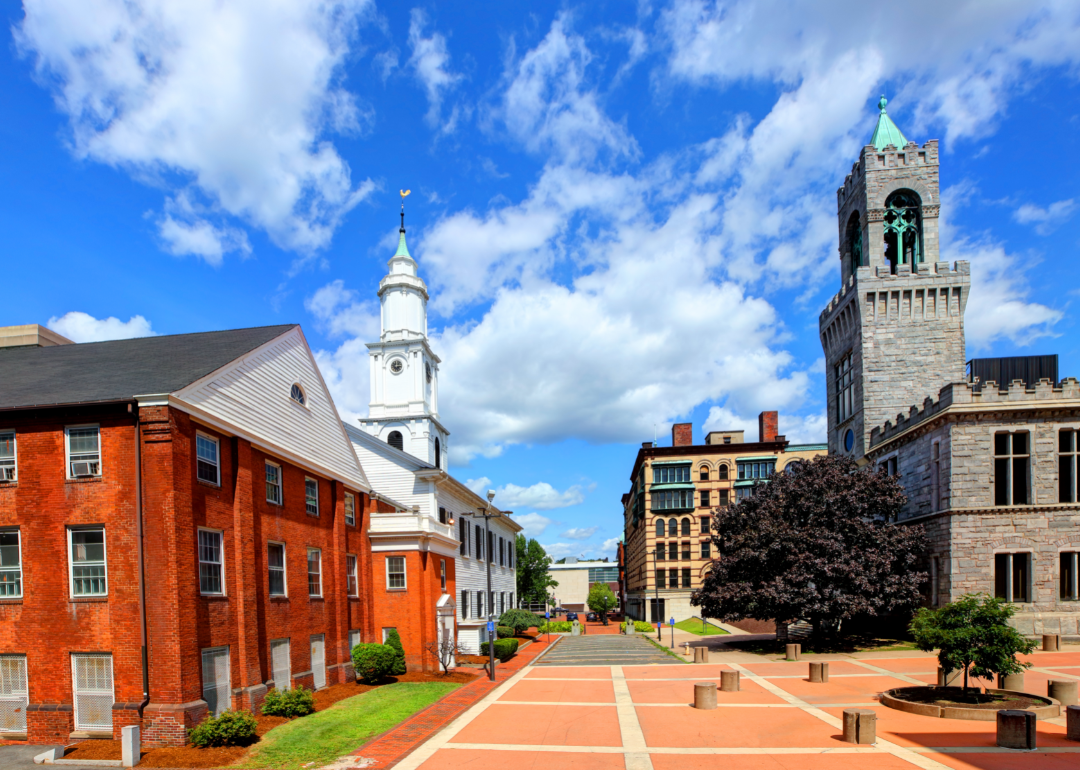 Canva
- Average sale to list ratio: 1.03
- Median list price: $324,950
- Median sale price: $310,000
- Total homes sold: 479
- Share that sold above list: 64.7%
#14. Milwaukee, Wisconsin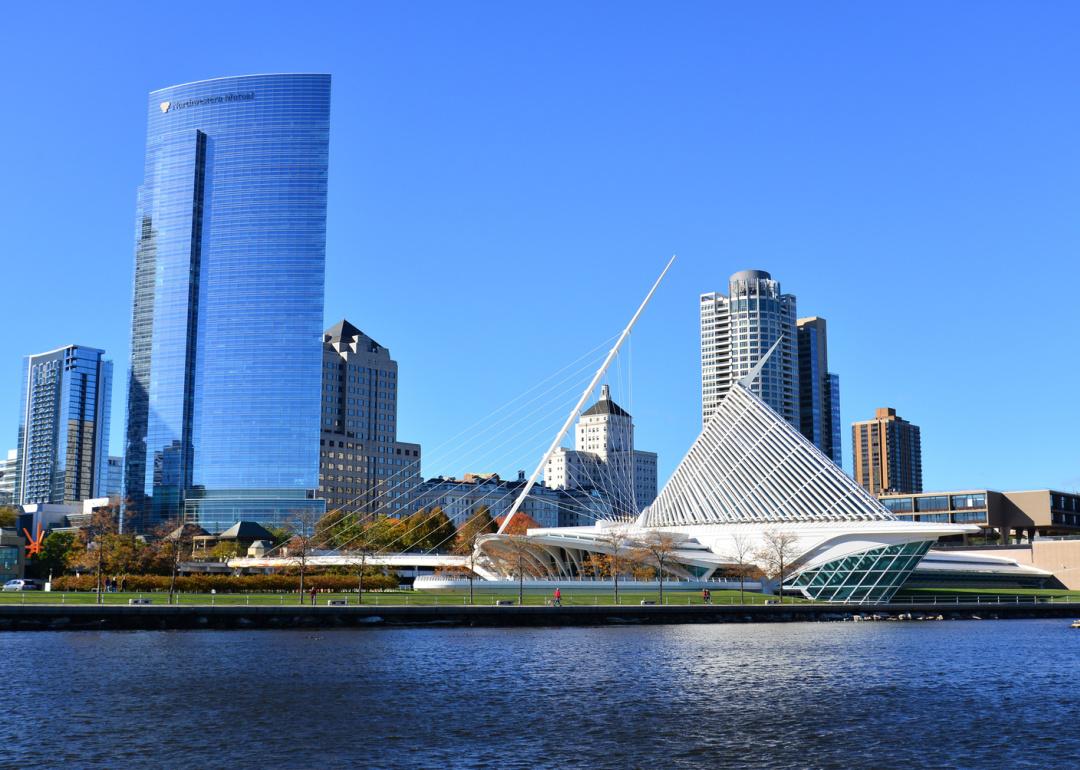 Tony Savino // Shutterstock
- Average sale to list ratio: 1.03
- Median list price: $309,000
- Median sale price: $310,000
- Total homes sold: 1,584
- Share that sold above list: 63.6%
#13. San Francisco, California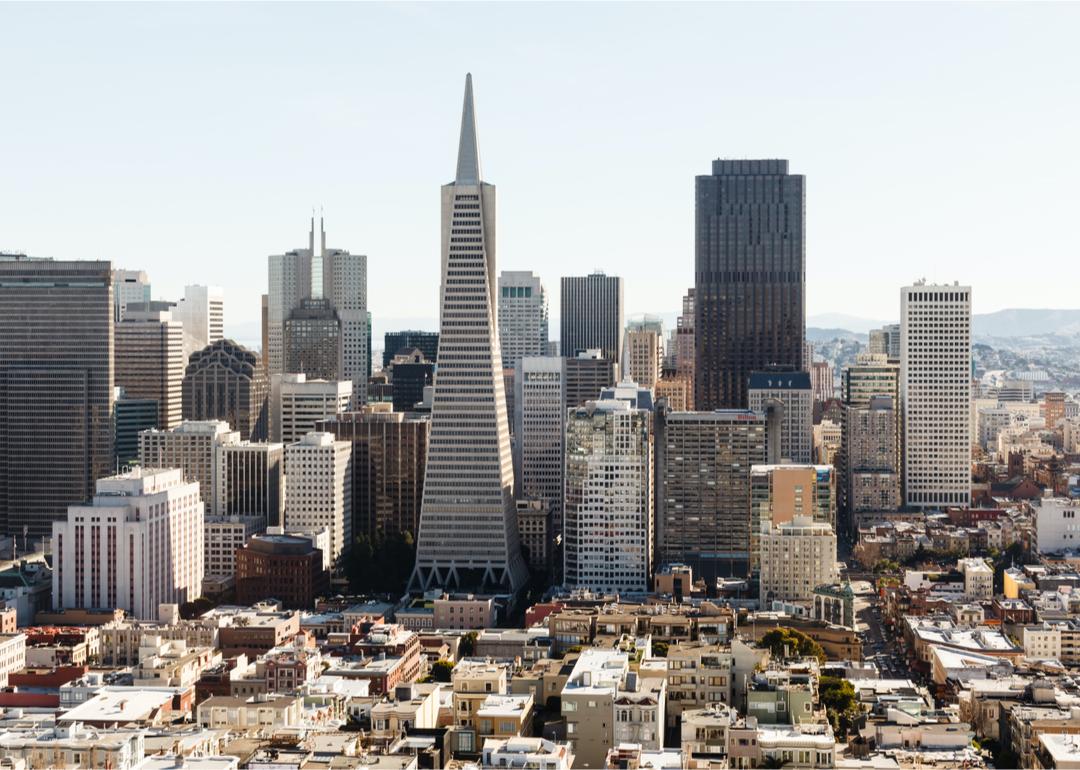 Pete Niesen // Shutterstock
- Average sale to list ratio: 1.03
- Median list price: $1,462,500
- Median sale price: $1,500,000
- Total homes sold: 889
- Share that sold above list: 56.2%
#12. Worcester, Massachusetts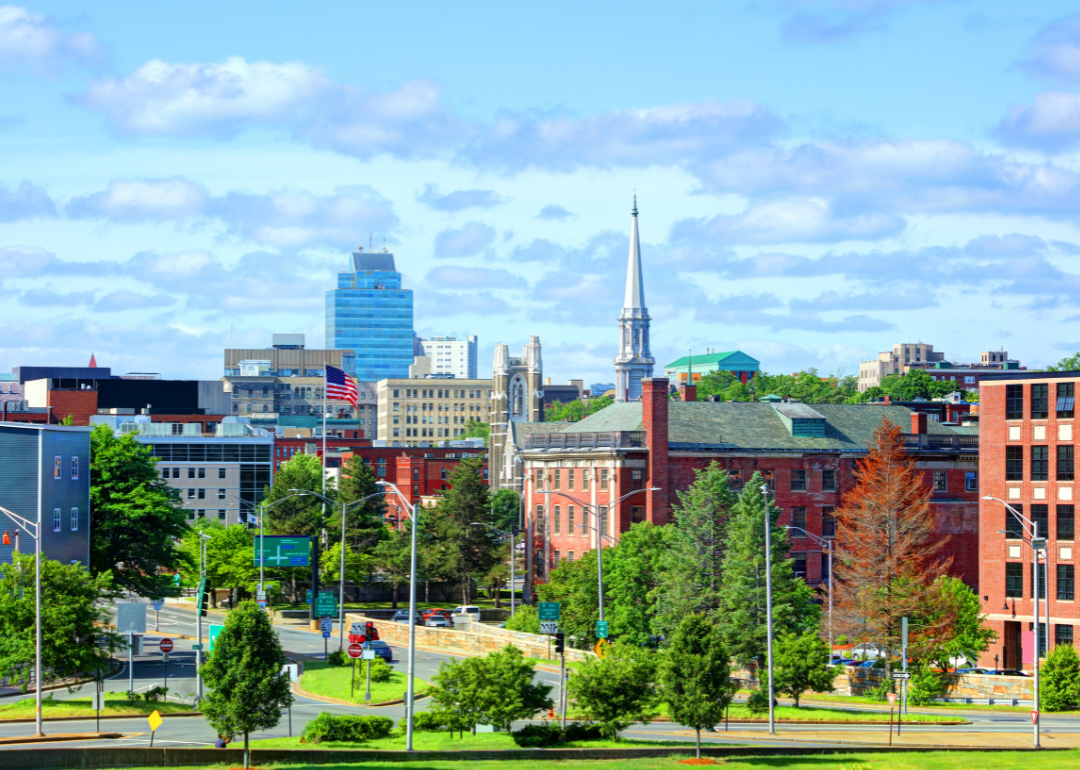 Canva
- Average sale to list ratio: 1.03
- Median list price: $437,000
- Median sale price: $425,000
- Total homes sold: 758
- Share that sold above list: 69.3%
#11. Green Bay, Wisconsin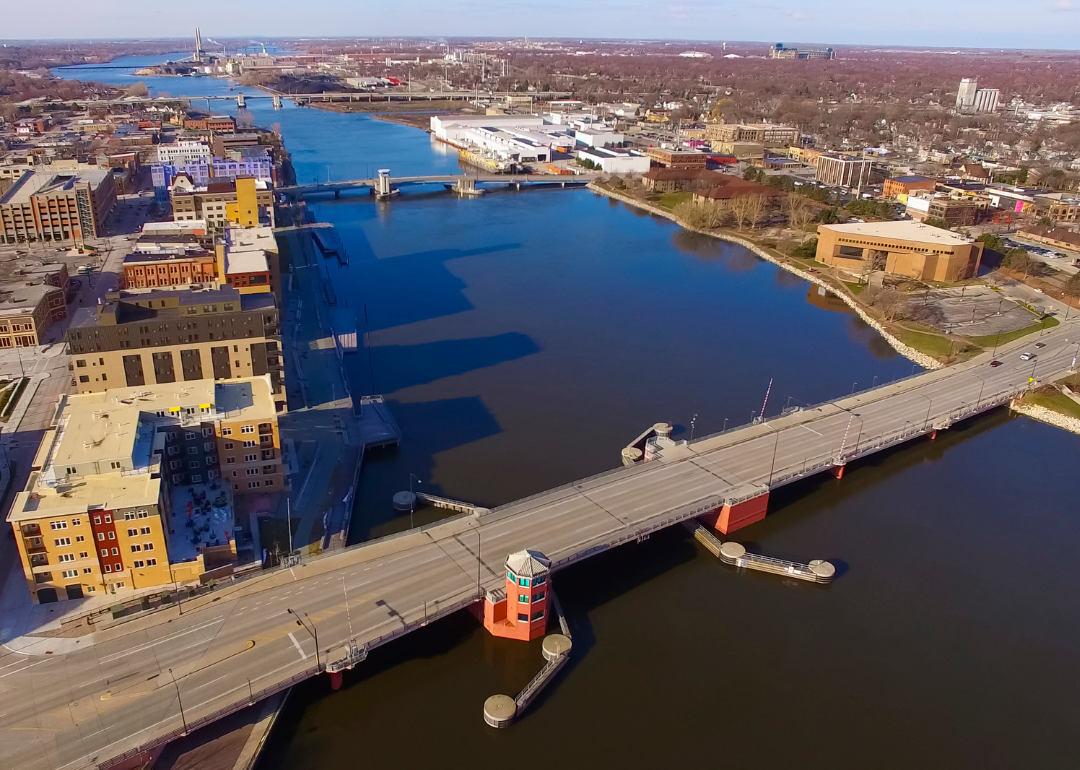 Canva
- Average sale to list ratio: 1.03
- Median list price: $309,900
- Median sale price: $286,500
- Total homes sold: 303
- Share that sold above list: 65.0%
#10. Grand Rapids, Michigan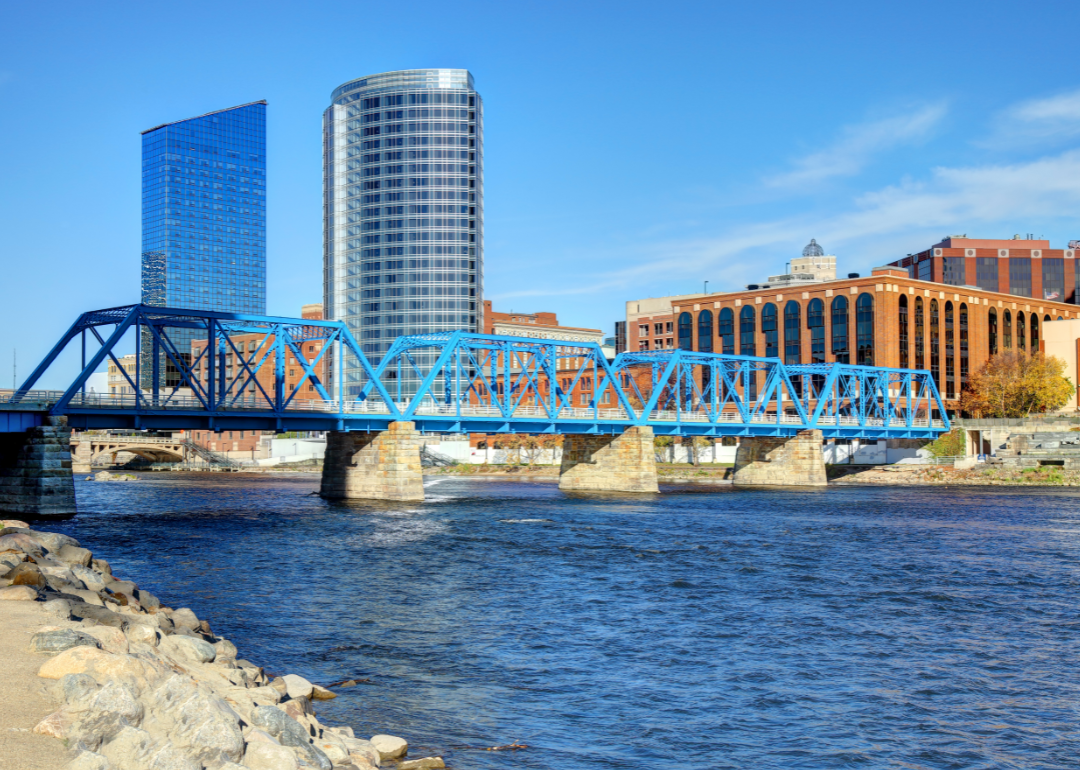 Canva
- Average sale to list ratio: 1.03
- Median list price: $320,000
- Median sale price: $330,000
- Total homes sold: 1,022
- Share that sold above list: 57.7%
#9. Syracuse, New York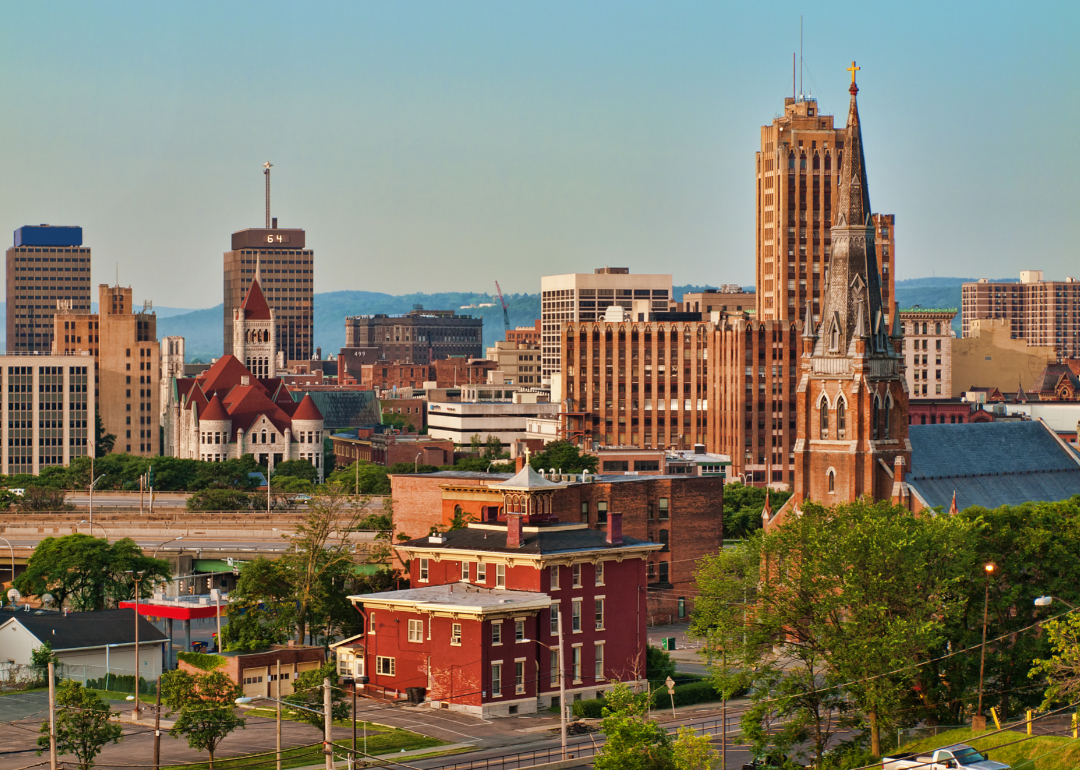 Canva
- Average sale to list ratio: 1.04
- Median list price: $205,000
- Median sale price: $197,750
- Total homes sold: 466
- Share that sold above list: 59.7%
#8. Portland, Maine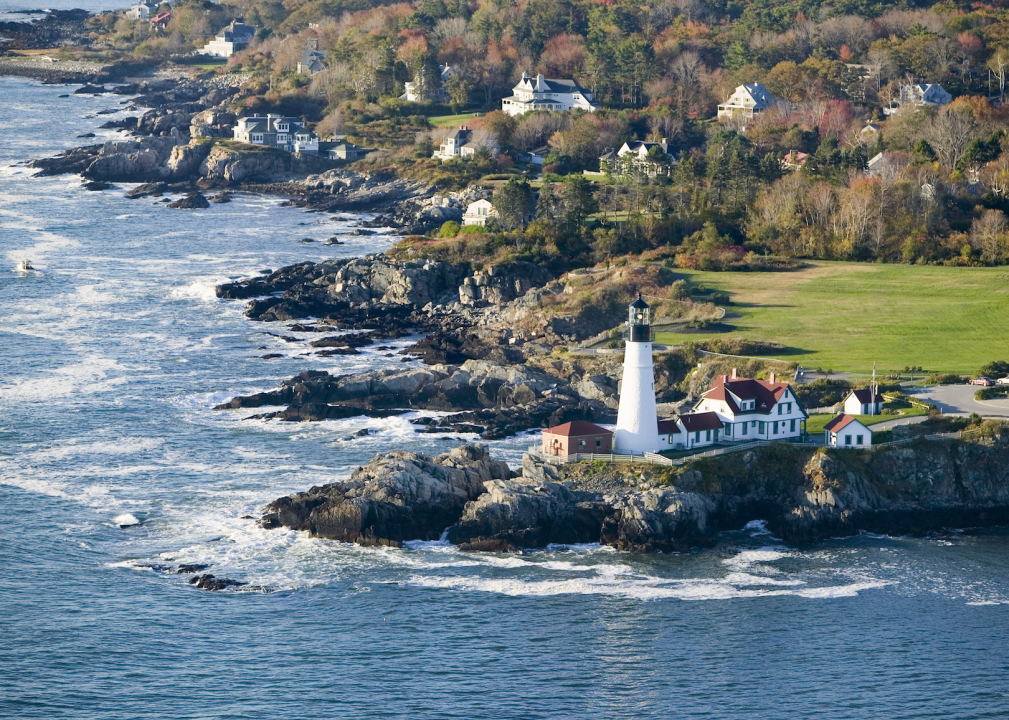 Joseph Sohm // Shutterstock
- Average sale to list ratio: 1.04
- Median list price: $550,000
- Median sale price: $480,000
- Total homes sold: 569
- Share that sold above list: 58.0%
#7. San Jose, California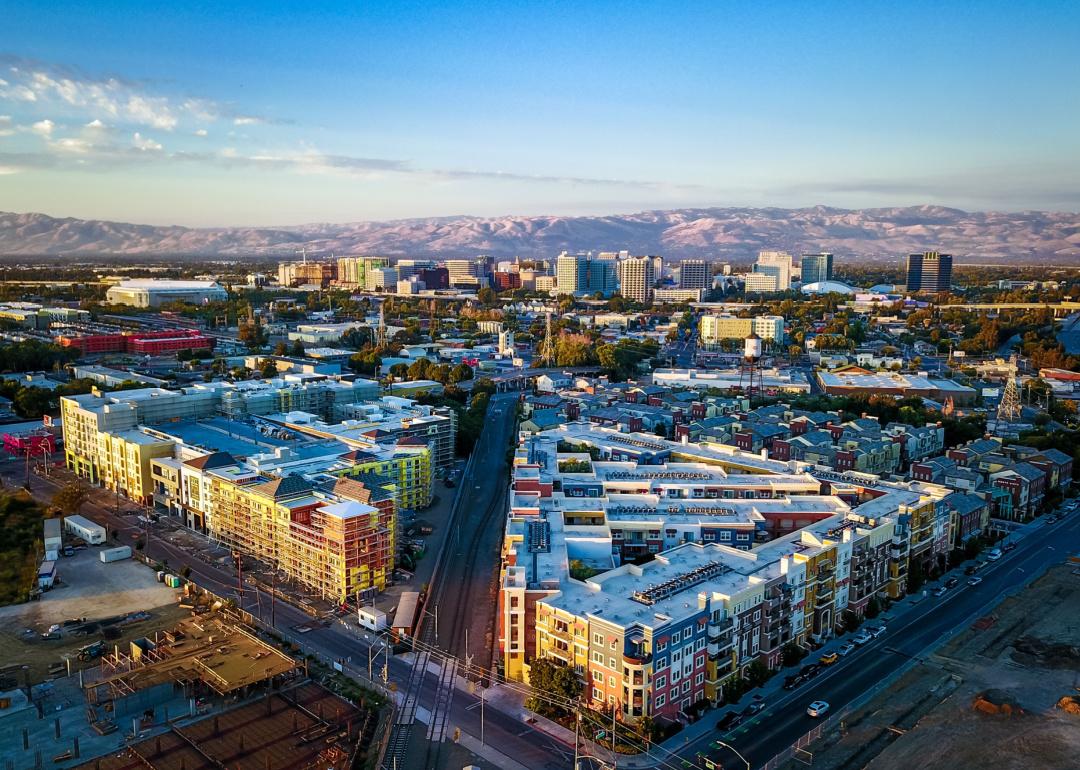 Uladzik Kryhin // Shutterstock
- Average sale to list ratio: 1.04
- Median list price: $1,452,944
- Median sale price: $1,478,500
- Total homes sold: 1,209
- Share that sold above list: 65.0%
#6. Newark, New Jersey
Uladzik Kryhin // Shutterstock
- Average sale to list ratio: 1.04
- Median list price: $545,000
- Median sale price: $526,920
- Total homes sold: 1,704
- Share that sold above list: 64.8%
#5. Manchester, New Hampshire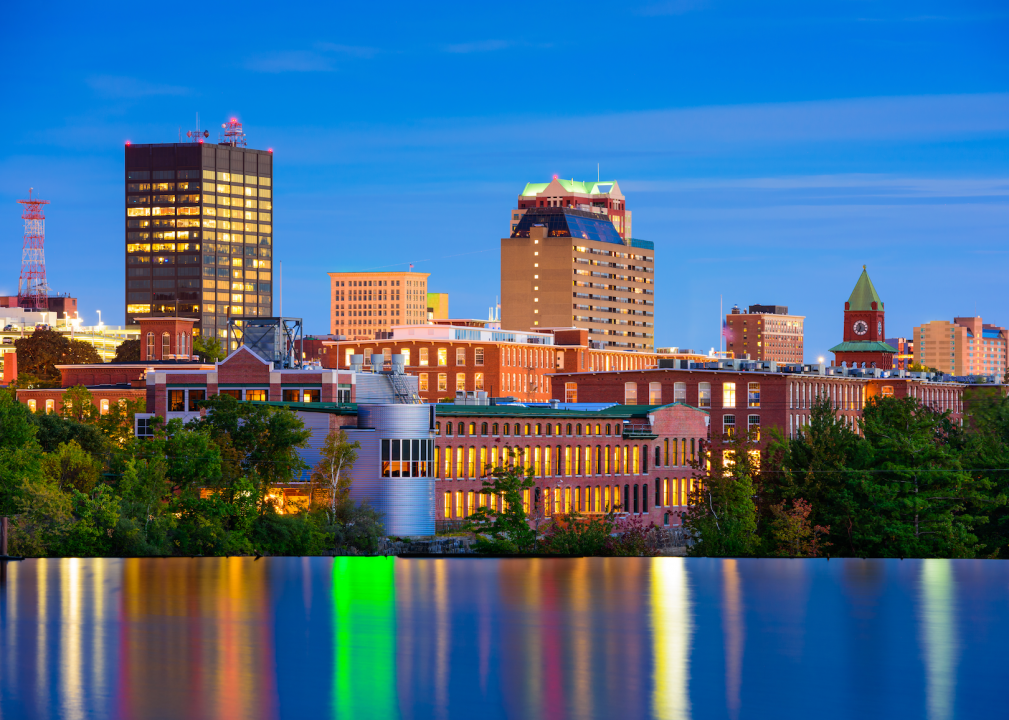 Sean Pavone // Shutterstock
- Average sale to list ratio: 1.04
- Median list price: $475,000
- Median sale price: $459,900
- Total homes sold: 363
- Share that sold above list: 71.6%
#4. Oakland, California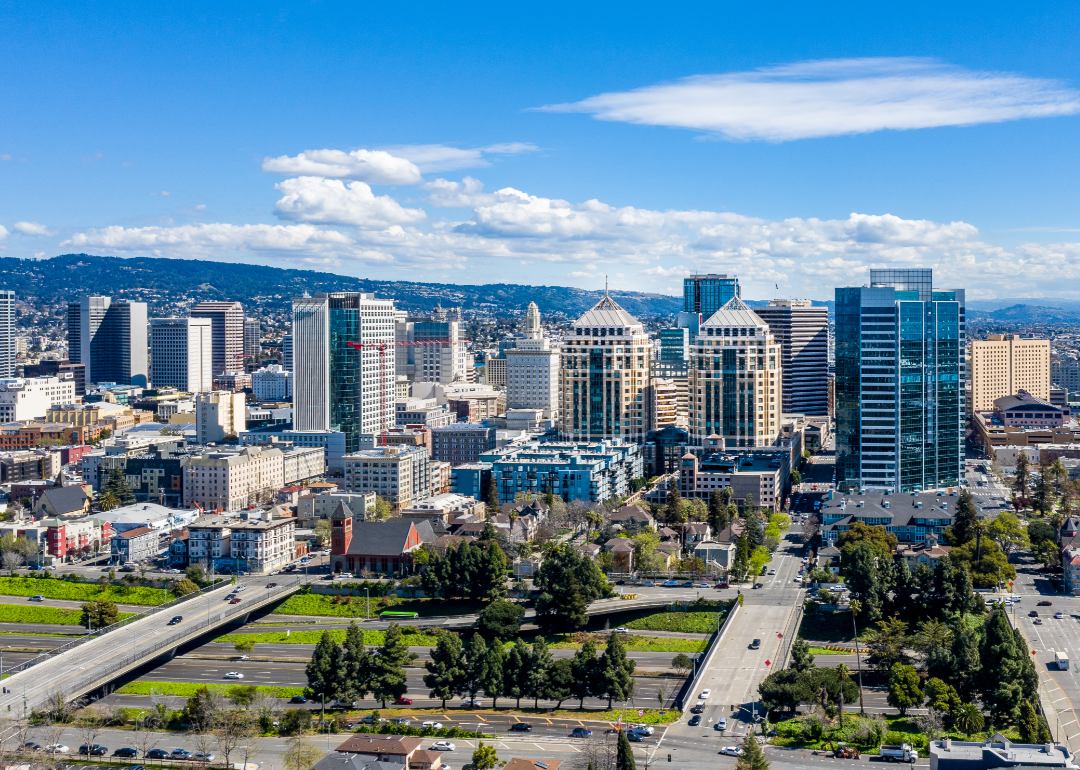 Canva
- Average sale to list ratio: 1.05
- Median list price: $899,000
- Median sale price: $950,000
- Total homes sold: 2,048
- Share that sold above list: 67.4%
#3. Hartford, Connecticut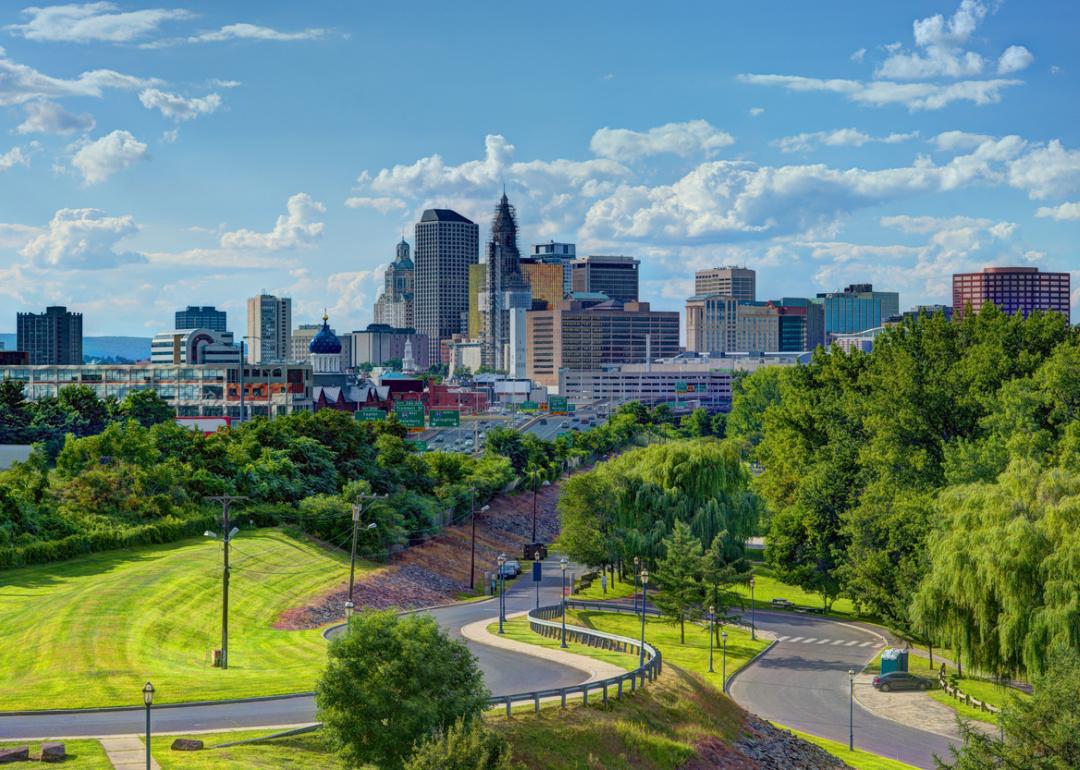 Sean Pavone // Shutterstock
- Average sale to list ratio: 1.05
- Median list price: $324,950
- Median sale price: $330,000
- Total homes sold: 1,063
- Share that sold above list: 71.8%
#2. Buffalo, New York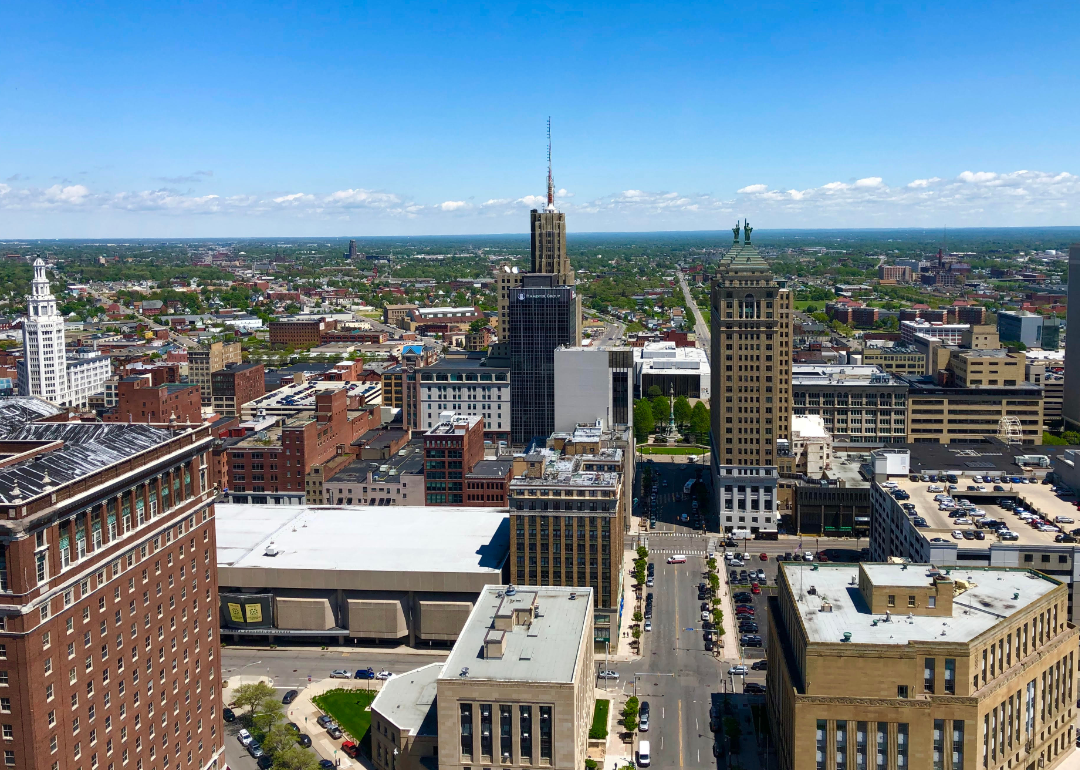 Canva
- Average sale to list ratio: 1.05
- Median list price: $227,750
- Median sale price: $230,000
- Total homes sold: 783
- Share that sold above list: 62.7%
#1. Rochester, New York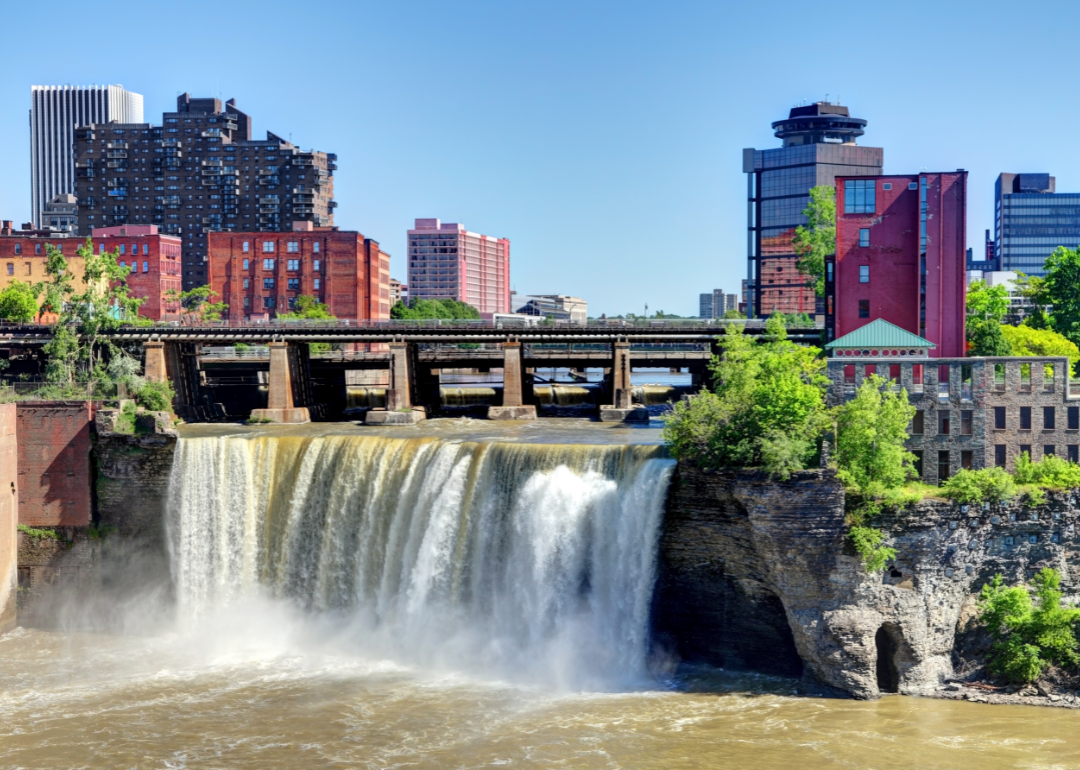 Canva
- Average sale to list ratio: 1.12
- Median list price: $199,999
- Median sale price: $232,504
- Total homes sold: 774
- Share that sold above list: 72.7%