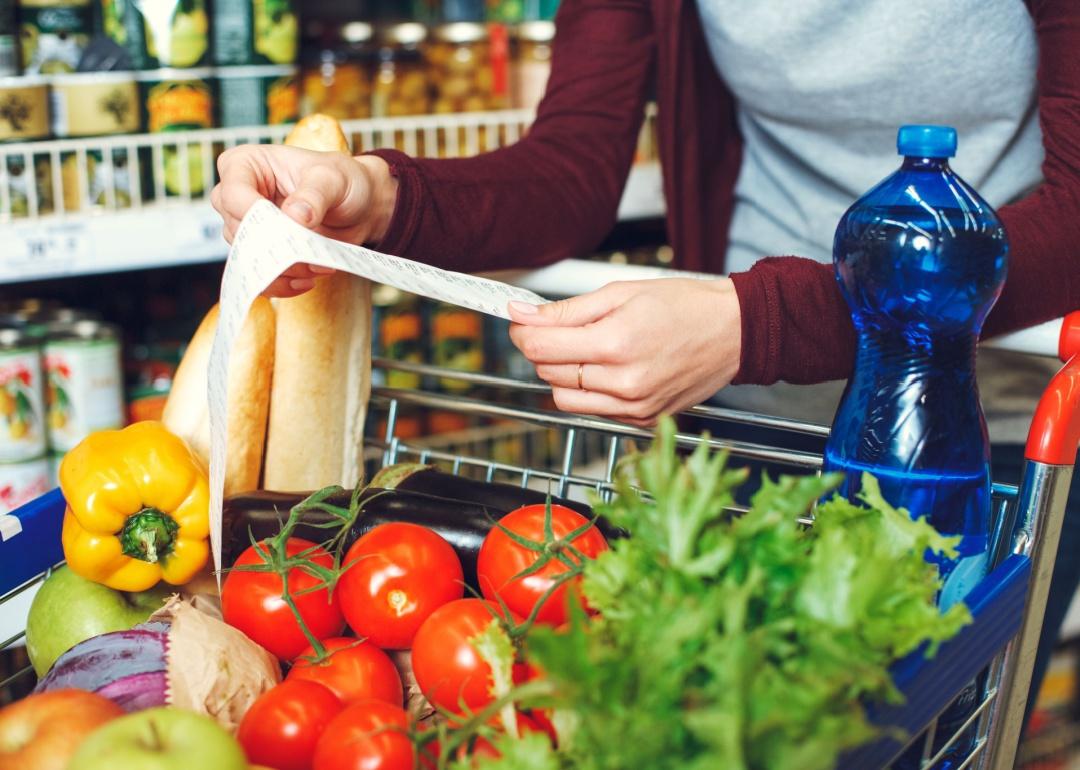 Lizardflms // Shutterstock
Grocery shoppers continued to feel a slight reprieve in April as grocery prices fell month-over-month for the second consecutive month, after a run of increases spanning back to September 2020.
The decline was moderate, at about 0.2% since March, according to Bureau of Labor Statistics data. It certainly didn't undo the two years of historically high inflation, and prices were still up 7.1% from April 2022. But urban prices fell in many grocery categories, including eggs, meats, vegetables, grains, and dairy products.
Many factors have contributed to past surges in pricing, including producers' increased cost to package goods, extreme weather conditions that destroyed crops, Russia's invasion of Ukraine, and the lasting effects of COVID-19.
While costs remain high overall, the decreases mean dollars can stretch a bit farther at the grocery store. Stacker used monthly Bureau of Labor Statistics data to find the grocery items that experienced the largest price decreases in April, using year-over-year changes as a tiebreaker where needed. Stacker excluded some hyper-specific meat categories in order to better understand grocery price fluctuations more broadly.
You may also like: States with the largest unionized workforces
#12. Long-grain white rice (per lb.)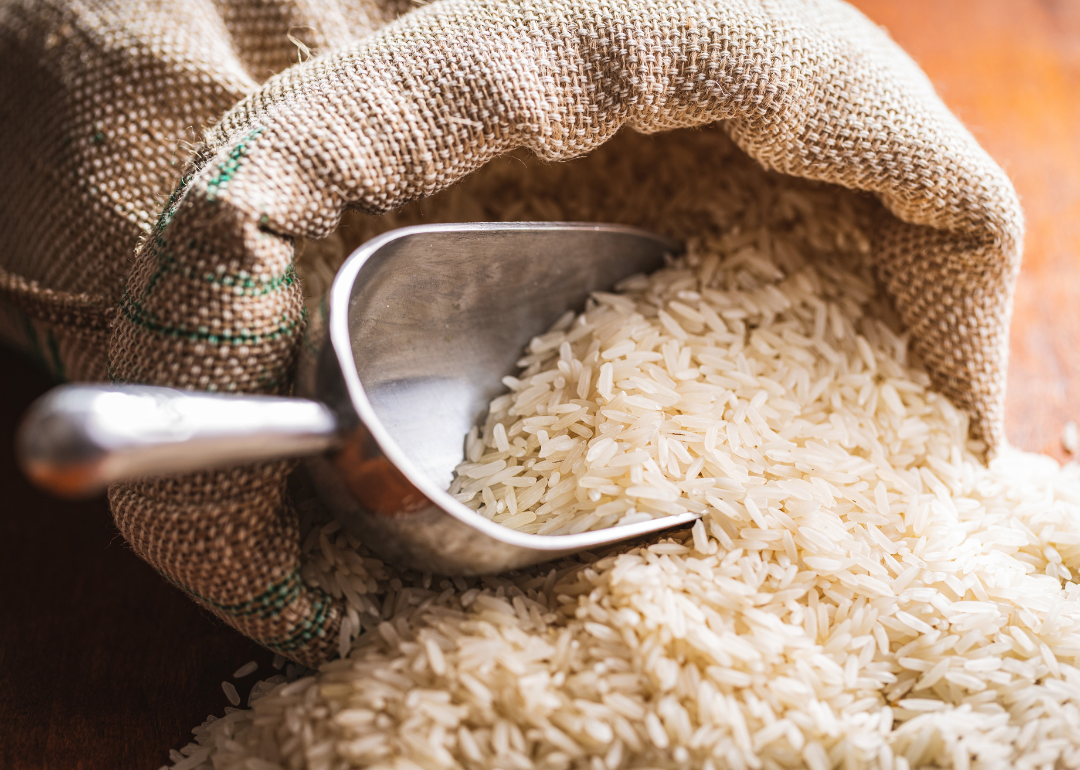 Jiri Hera // Shutterstock
- One-month decrease in cost: -0.2%
- Annual change in cost: +8.9%
- April 2023 cost: $0.98
#11. Spaghetti and macaroni (per lb.)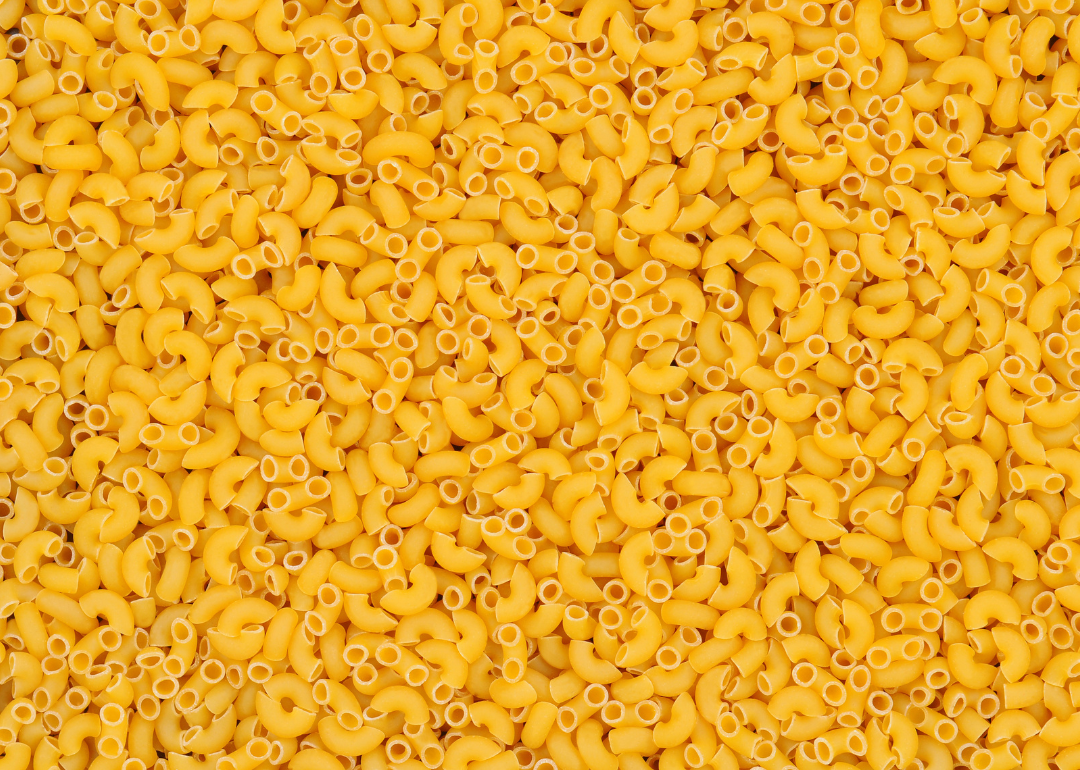 Canva
- One-month decrease in cost: -0.3%
- Annual change in cost: +20%
- April 2023 cost: $1.46
You may also like: 50 women who broke barriers in the business world
#10. American processed cheese (per lb.)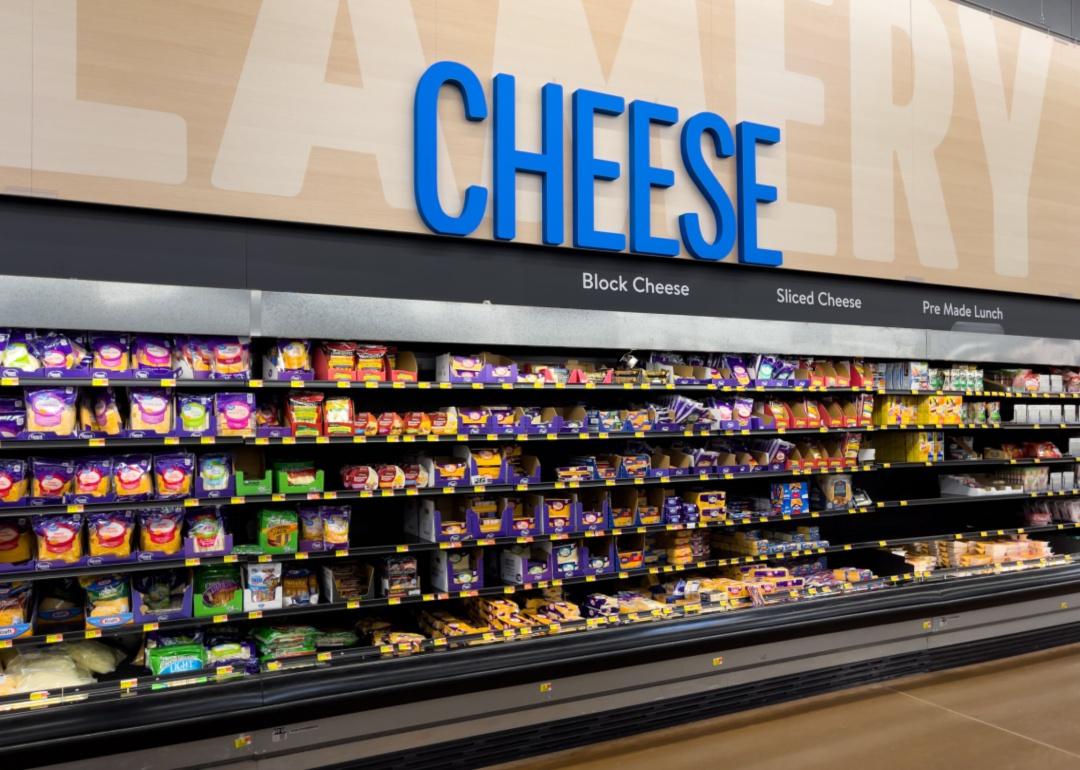 The Toidi // Shutterstock
- One-month decrease in cost: -0.3%
- Annual change in cost: +14.6%
- April 2023 cost: $4.76
#9. All-purpose white flour (per lb.)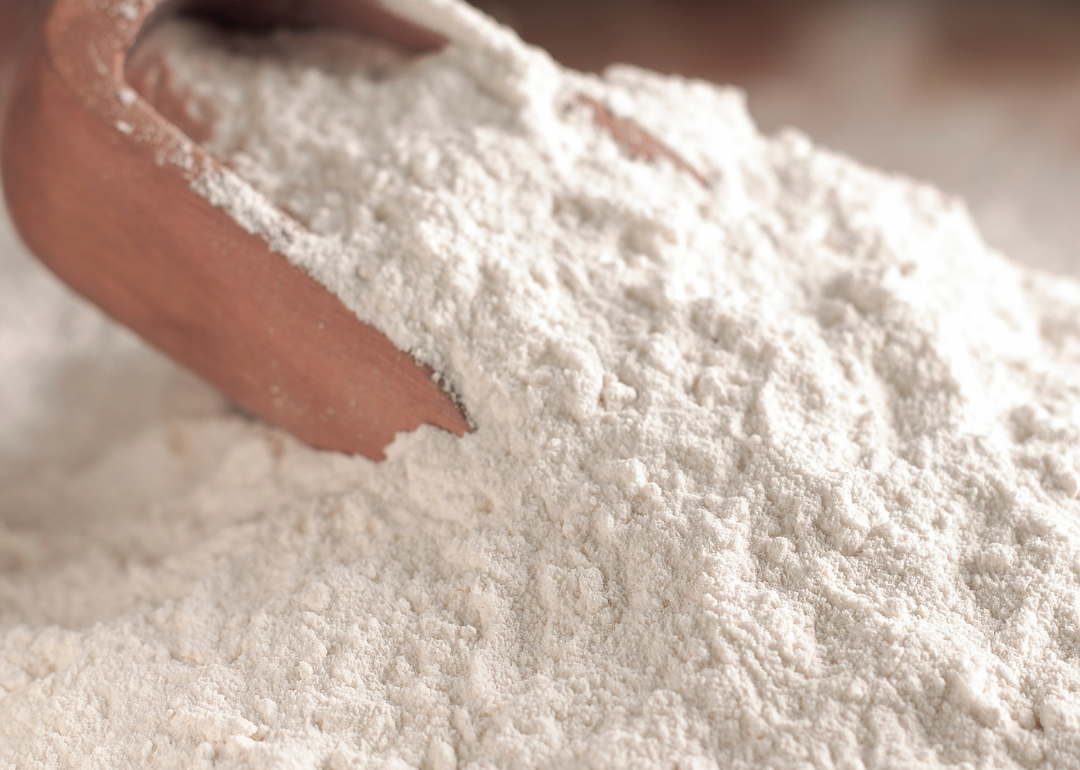 Canva
- One-month decrease in cost: -0.7%
- Annual change in cost: +19.1%
- April 2023 cost: $0.54
#8. Chocolate chip cookies (per lb.)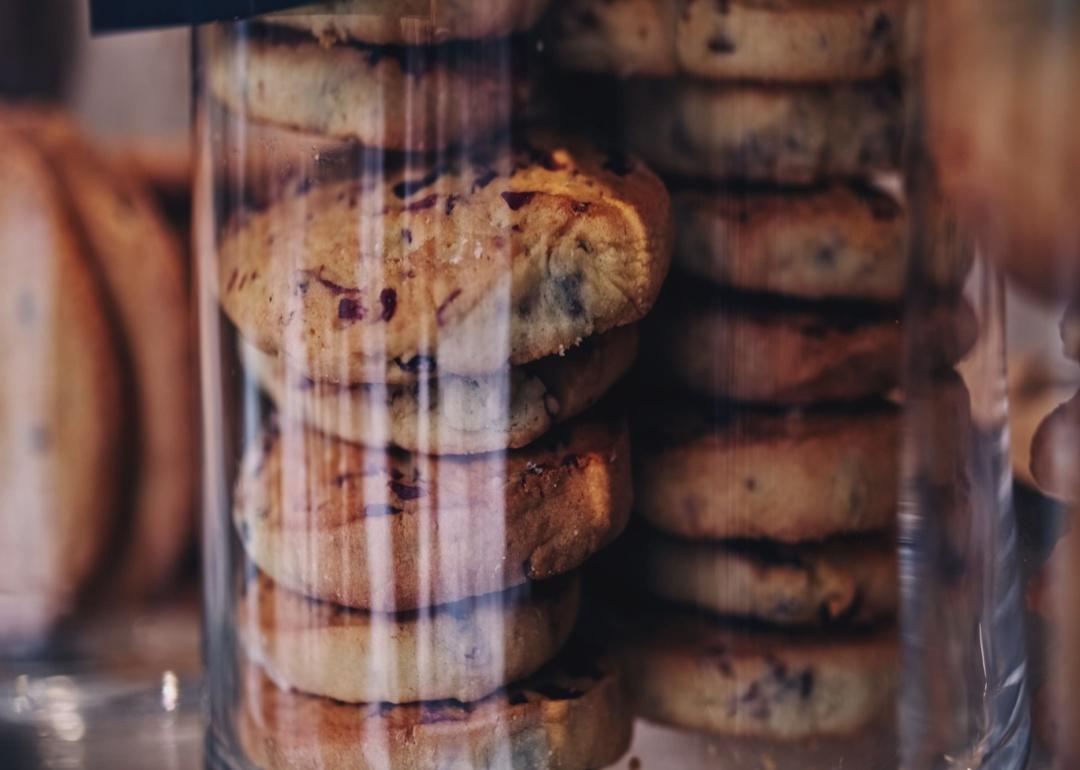 pkajak201 // Shutterstock
- One-month decrease in cost: -0.8%
- Annual change in cost: +24.4%
- April 2023 cost: $5.19
#7. Romaine lettuce (per lb.)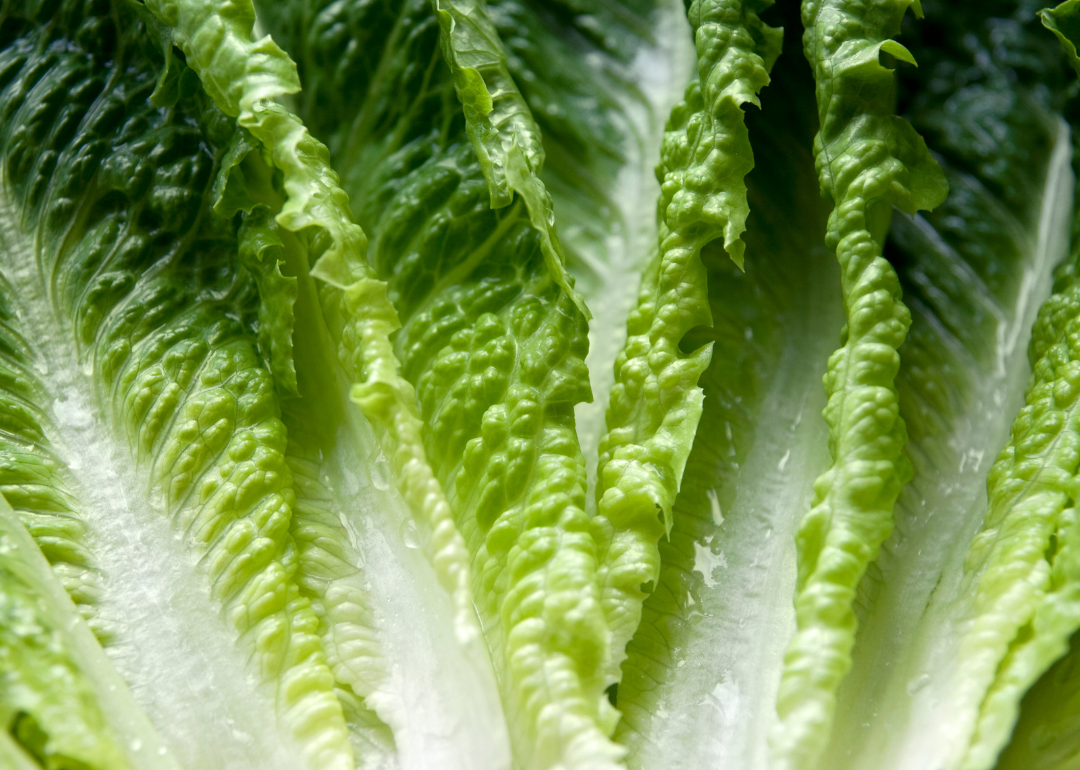 Canva
- One-month decrease in cost: -0.9%
- Annual change in cost: -12.7%
- April 2023 cost: $2.78
#6. Whole milk (per gal.)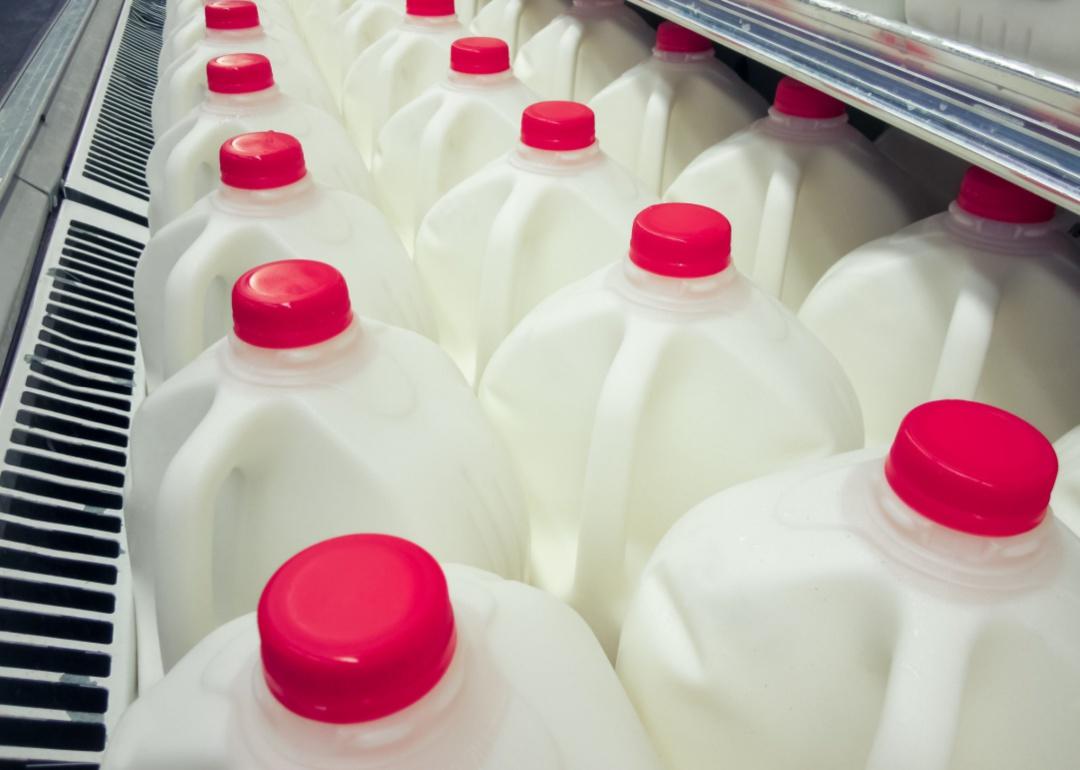 The Toidi // Shutterstock
- One-month decrease in cost: -1.4%
- Annual change in cost: +0.7%
- April 2023 cost: $4.04
#5. Dried beans (per lb.)
Peangdao // Shutterstock
- One-month decrease in cost: -1.7%
- Annual change in cost: +1.9%
- April 2023 cost: $1.66
#4. Ground coffee (per lb.)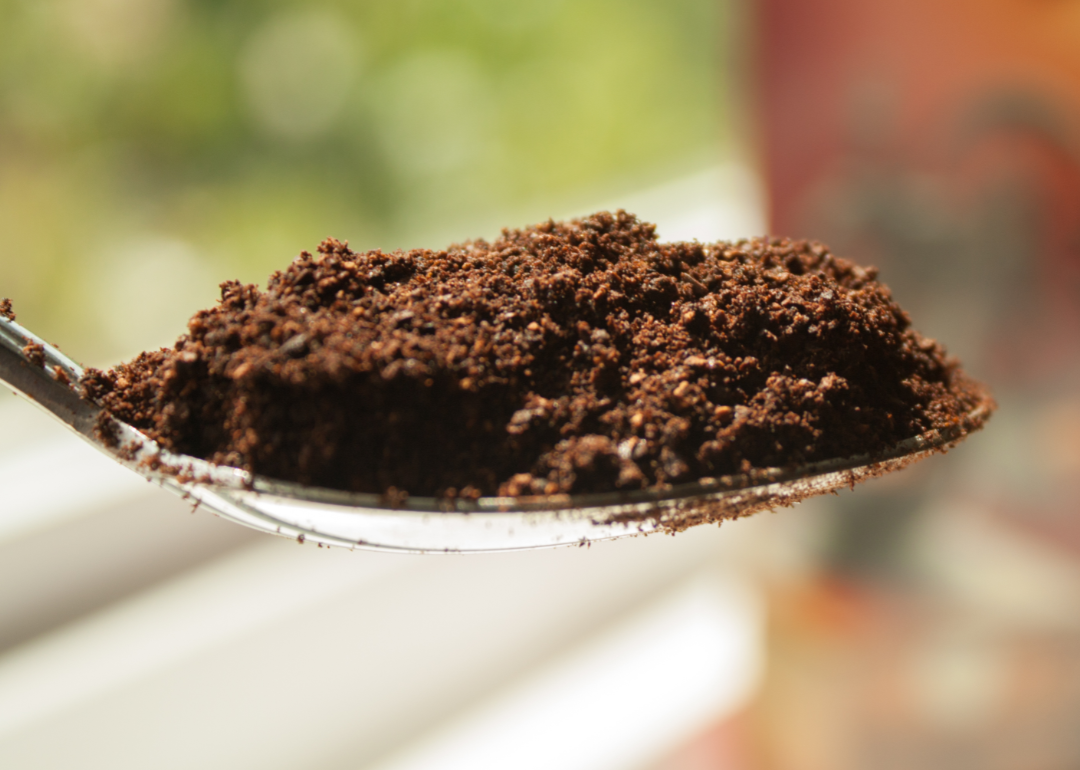 Canva
- One-month decrease in cost: -2.3%
- Annual change in cost: +9.2%
- April 2023 cost: $6.04
You may also like: The cost of gasoline the year you started driving
#3. Ham (per lb.)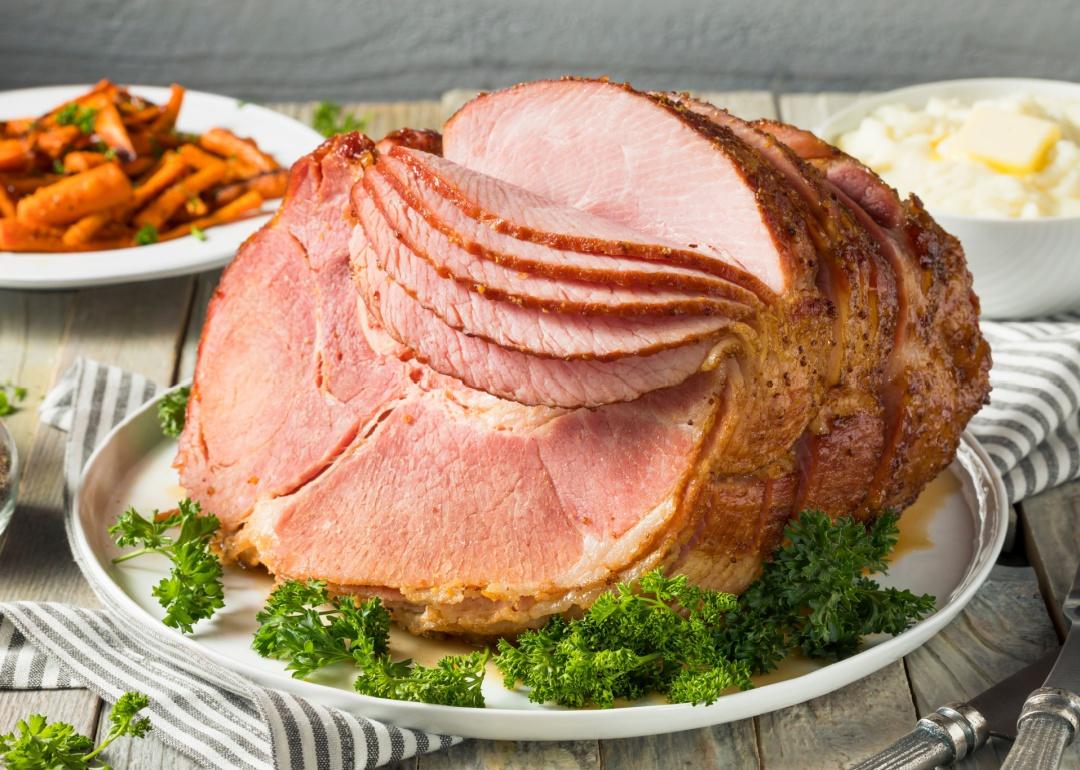 Brent Hofacker // Shutterstock
- One-month decrease in cost: -3%
- Annual change in cost: +7.3%
- April 2023 cost: $4.21
#2. Tomatoes (per lb.)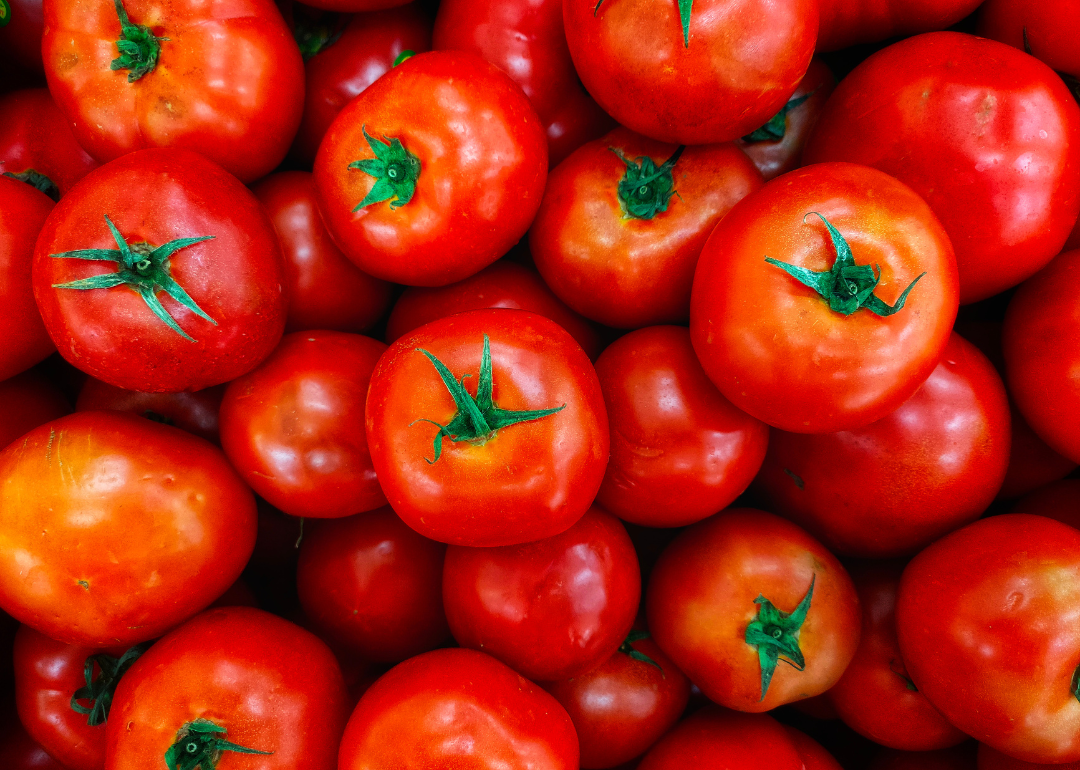 Canva
- One-month decrease in cost: -3%
- Annual change in cost: +4.5%
- April 2023 cost: $1.87
#1. Eggs (per doz.)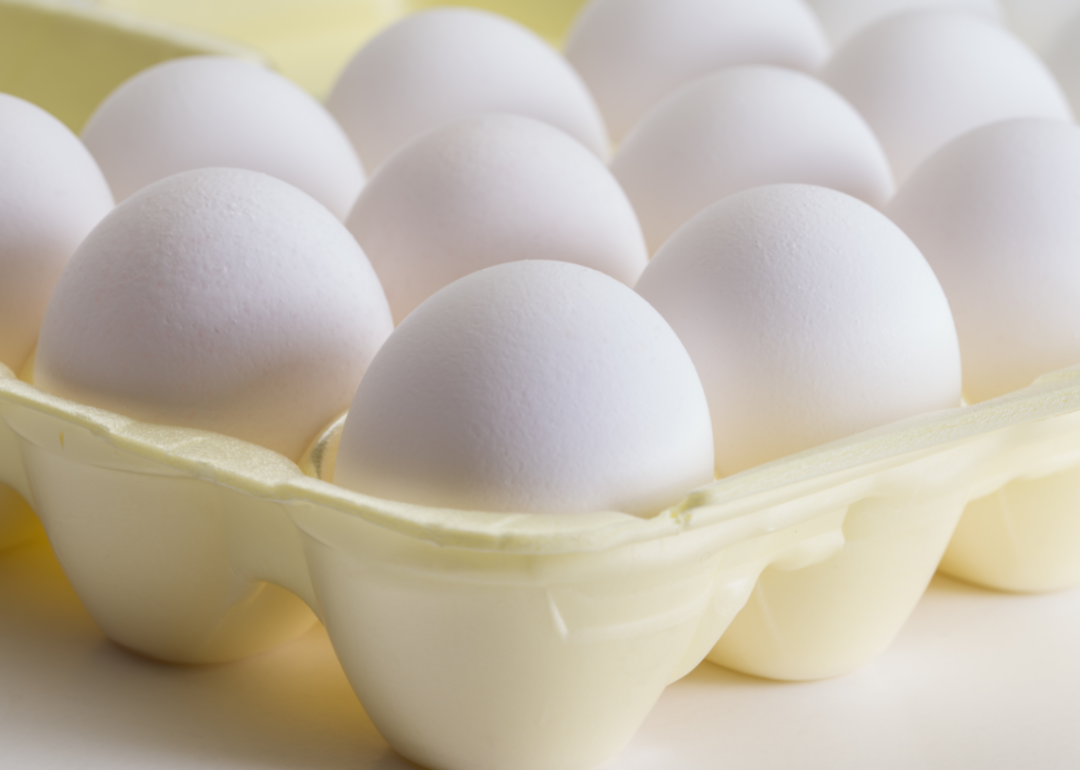 Canva
- One-month decrease in cost: -5.1%
- Annual change in cost: +29.8%
- April 2023 cost: $3.27