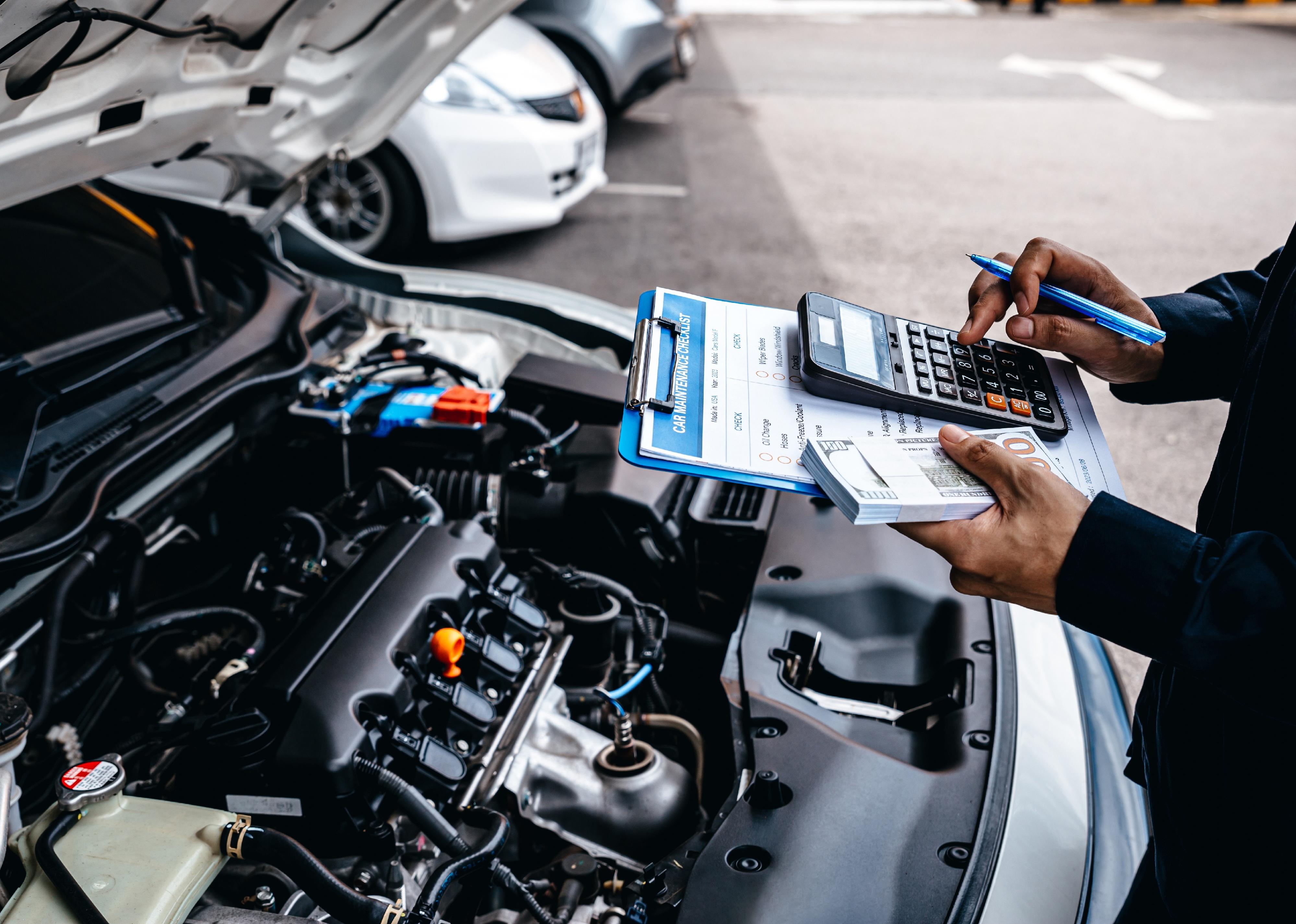 Thx4Stock // Shutterstock
More than 3 in 5 Americans are facing financial hardships due to price inflation, according to a May 2023 Gallup report. That proportion, which Gallup has tracked since 2021, has steadily risen. With the Bureau of Labor Statistics reporting average hourly earnings only holding steady, it seems things won't be getting easier anytime soon.
The costs of goods and services in almost every sector, from rent to groceries to nonessentials like movie tickets and cosmetics, have risen. The automotive industry is no exception. Thanks in large part to the COVID-19 pandemic, car prices have risen faster and higher than those of other items.
Car sales increased dramatically toward the end of 2020 as Americans vacated major city centers and their public transport systems in favor of more suburban areas that required a personal vehicle to navigate. This increase in demand, coupled with an already diminished supply and various import and export issues, contributed to prices rising to a 10-year high. Thankfully, more recent BLS data indicates purchase prices are beginning to stabilize. But that doesn't necessarily mean car ownership is getting more affordable.
Of course, plenty of other things outside of sticker price affect the overall cost of car ownership: Insurance, gas, and car maintenance are chief among them. This last category, in particular, is largely responsible for making owning a vehicle more difficult for many Americans. The General used data from the BLS and the Census Bureau to explore what drives maintenance bills. Continue reading to discover what's happening with the automotive industry and car ownership costs.
Car repair prices rose fast during 2022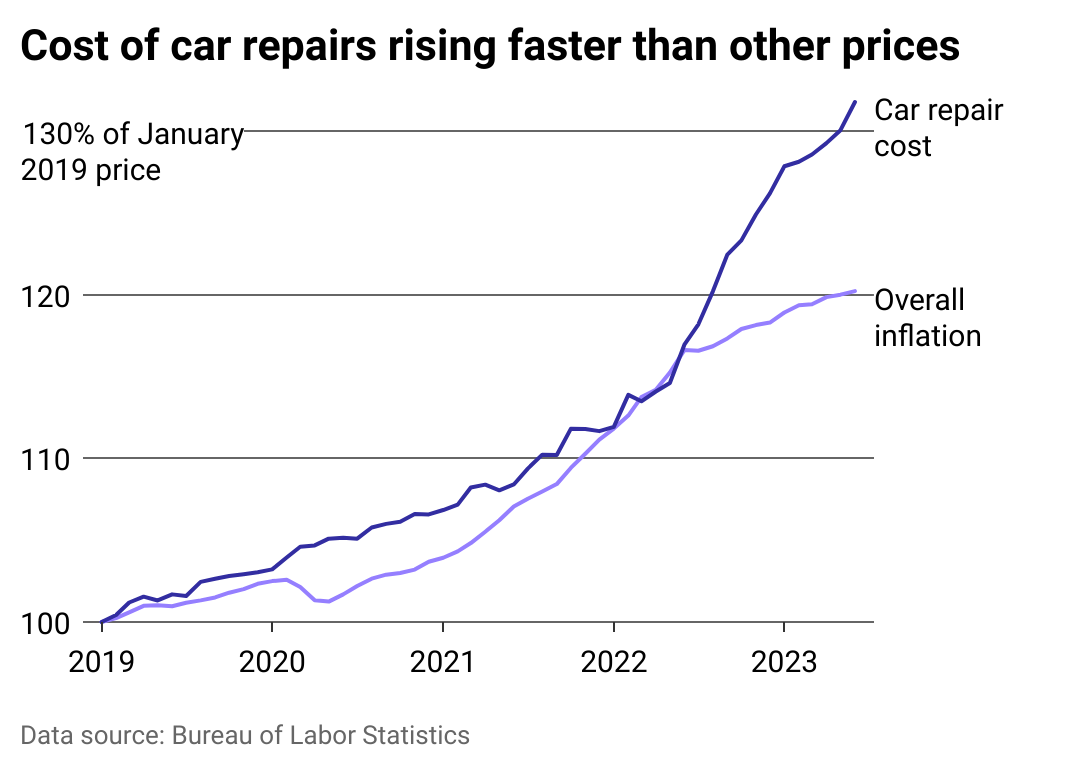 The General
According to data from the BLS, motor vehicle repair prices have increased by 19% over the last year alone. One major factor behind the price hikes is a lack of certified mechanics.
According to the Tech Force Foundation, there is a demand for 258,000 new qualified technicians each year, but only 48,000 actual graduates. This gap will likely widen even more over the next decade. As companies attempt to meet labor demands by increasing salary offers, those costs will continue to be passed to customers.
On top of that, shortages of certain car parts are sending costs for items like bumpers and headlights through the roof for auto repair shops. And once again, some of those costs get passed to consumers, who now pay far more for simple pieces than they would have just five years ago.
Most imported car parts are from North American neighbors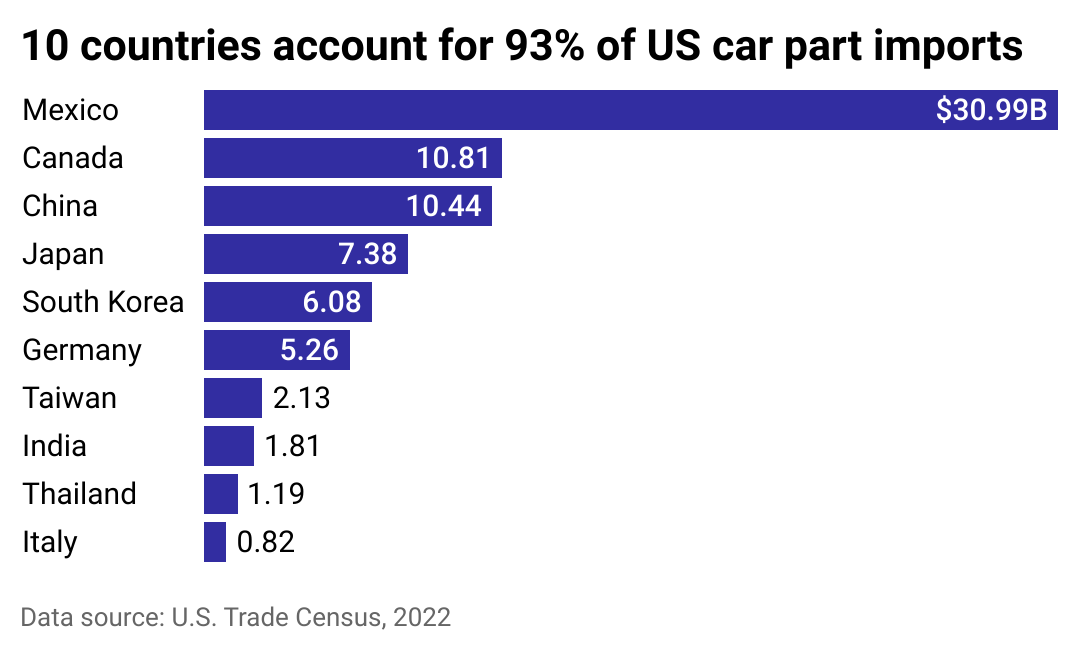 The General
Another factor majorly affecting car repair costs is the rise of high-tech components in even the most basic autos. With many vehicles now equipped with everything from rearview cameras to traffic sensors, fixes that would have once been fairly straightforward and cheap are more complicated and involve high-cost and scarce technologies like semiconductor chips.
The vast majority of semiconductor chips used in American cars must be imported, and between initial production costs, import taxes, and price surges brought on by global shortages, these tiny parts can now make something like a dented bumper a four-figure fix.
With just 10 countries accounting for such a large percentage of U.S. car imports (and just two countries—Mexico and Canada—accounting for half of all global car imports to the U.S. in 2022), car owners are beholden to the prices in these international marketplaces. Diversifying where parts come from, or producing them in the U.S., could help lower these costs.
Story editing by Jeff Inglis. Copy editing by Kristen Wegrzyn.
This story originally appeared on The General and was produced and distributed in partnership with Stacker Studio.